Below: random street corner…
Below: the corner of the Amish Market which extends down the street…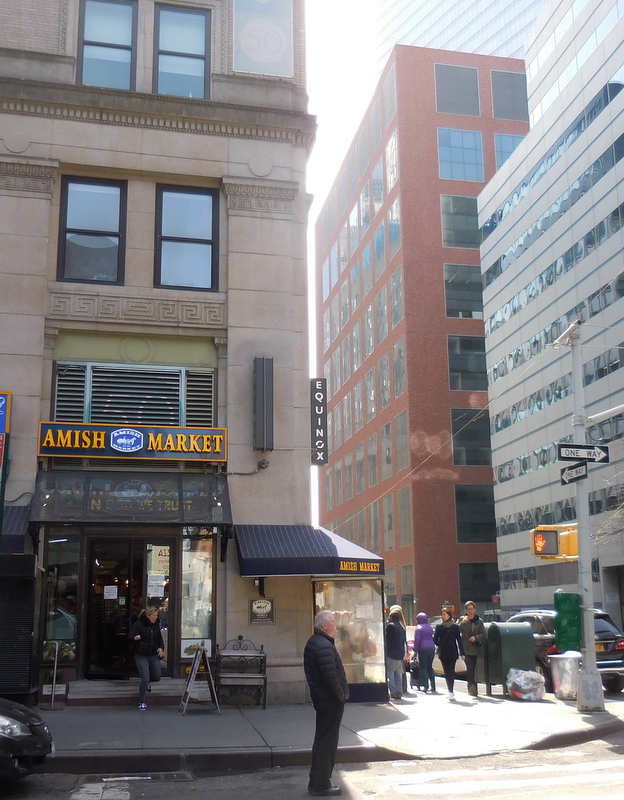 Below: street on Easter Sunday — hence the pink ears.
Below, the spines of the communication centre at the WTC site.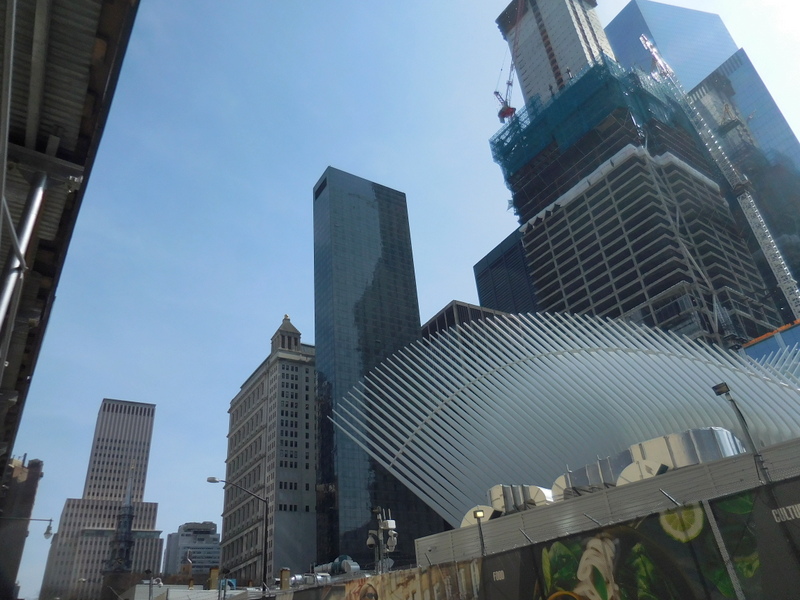 Below: so-called FREEDOM TOWER, or 1WTC, built where once the Twin Towers stood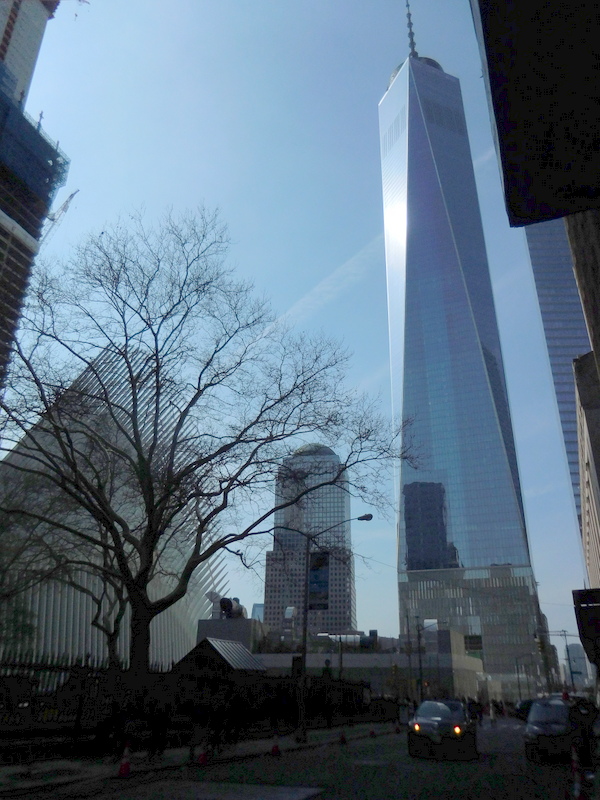 Below: St Paul's chapel that escaped the destruction of the Twin Towers by a whisker.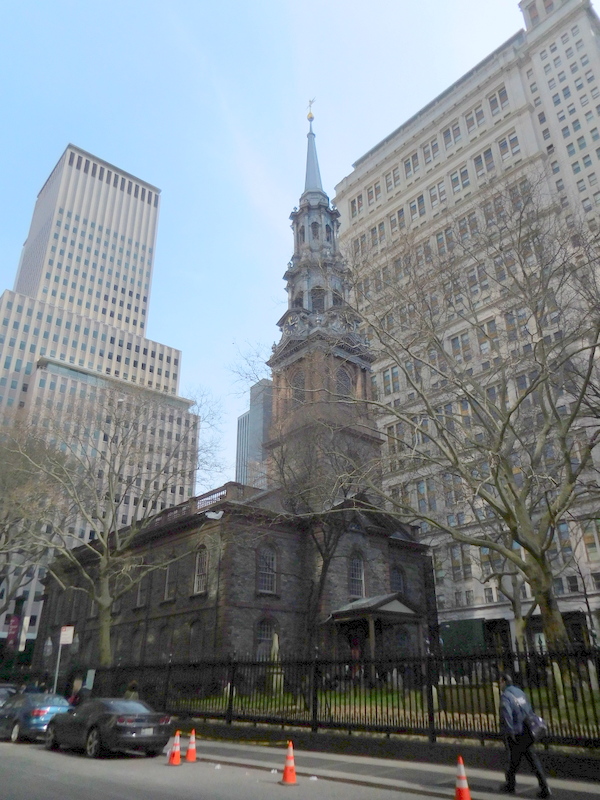 Below: photo taken from the portico of the St Paul's Chapel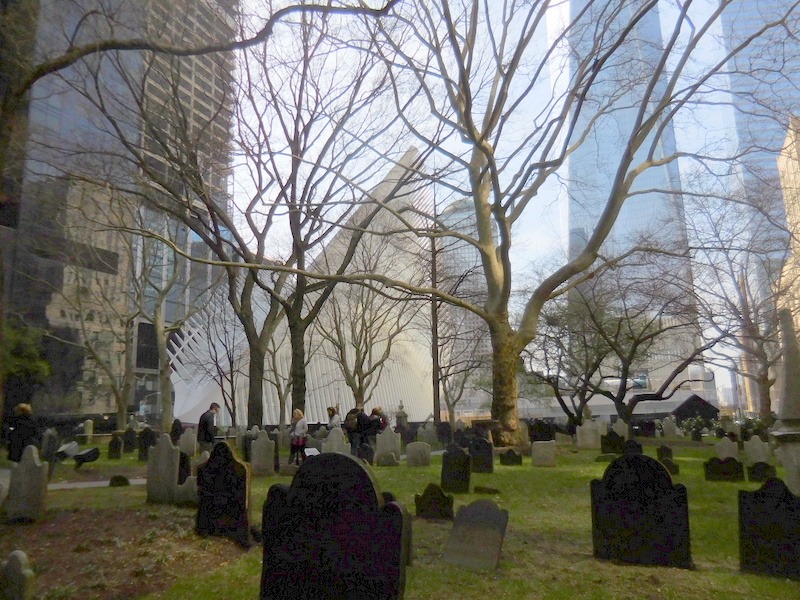 BELOW: American Stock Exchange building
and the graveyard of Trinity Church.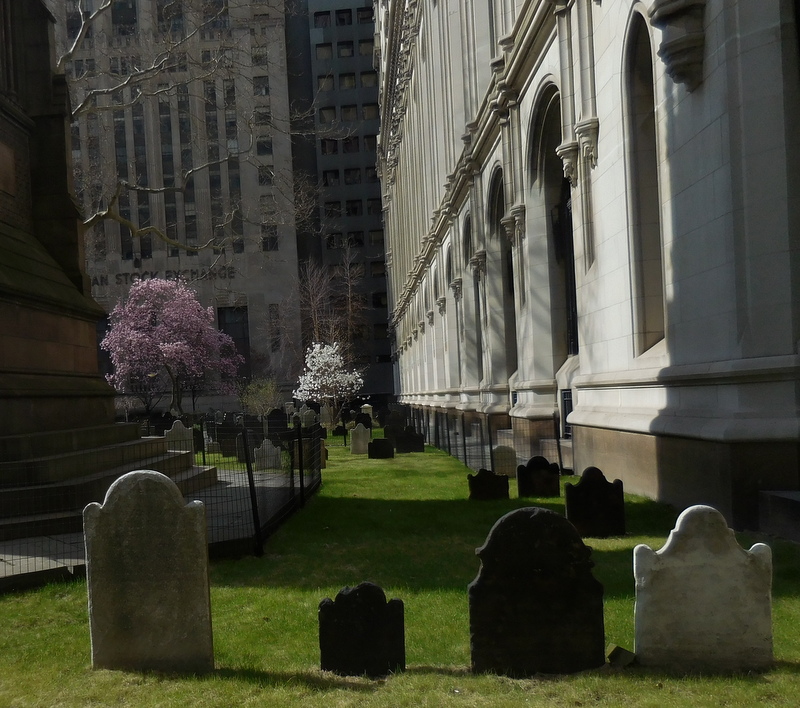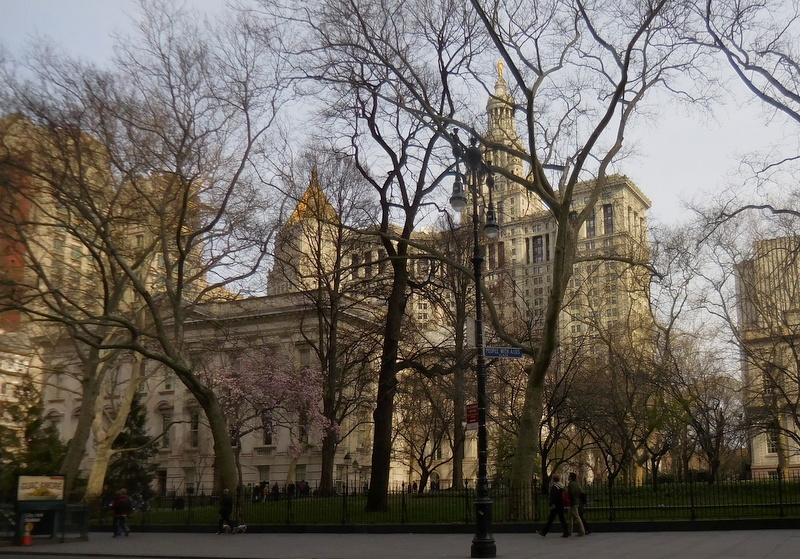 The green street sign on the lampost in the middle of this photo says simply "People With Aids".