I've been in Times Square before. Several times. The first time would have been back in the 1980s. What surprised me this time was how much more digital screen advertising there is compared to just a few years ago on my last visit — they have SWAMPED the place.
Screens loom down on you in garish colours from every building. The result? Over-saturation. Quite frankly, I would be happy never to go there again, at least not to see the actual environs…
To see a show, though — that's another matter!
We went to see "An American in Paris"
(a matter of what tickets we could grab at short notice. There were a great many better things to see if we'd been able to plan ahead.)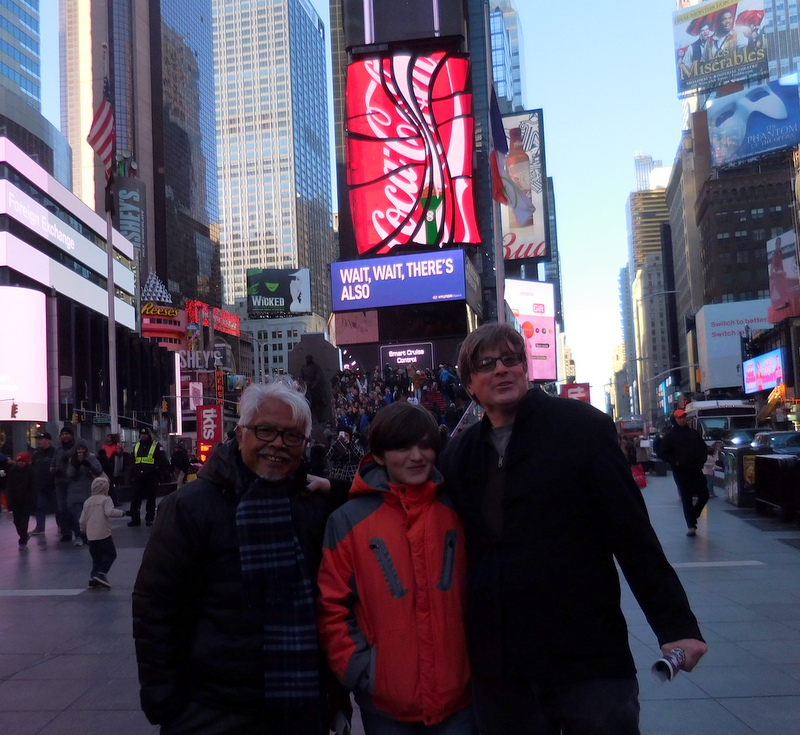 Wait, wait, there's also…