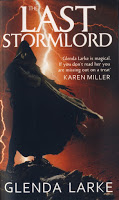 THE STORMLORD series (aka THE WATERGIVERS)
is on the Sara Douglass Award shortlist.
This is the inaugural award, in honour of one of Australia's great fantasy writers, who made it huge on the international stage, and died far too young. It is really an honour to be one of the first writers to be considered for the award, and — win or not — I am truly humbled.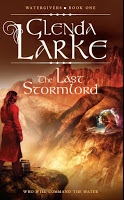 My latest book
THE DAGGER'S PATH
THE FORSAKEN LANDS trilogy),
is on the Aurealis shortlist for the Best Fantasy Novel (as well as on the Ditmar shortlist, as I mentioned on Monday). The difference between these two lists? The Ditmar is a reader voted award, and the Aurealis is a judged award.


This is my ninth shortlisting for the Aurealis for the Best Novel — without ever winning — which I suspect is some kind of record!
In short, this has been a terrific week for me. Will I win anything at all? I doubt it, as the books I'm up against are truly a wonderful selection by the best of Australia's many talented writers (and in fact, there were many others who missed out, who could so easily have been chosen). It doesn't matter. To know that judges and readers have loved my work enough to put them on a shortlist is the best compliment I could have.
I would love to be there, to applaud the winners. Unhappily, a very important family commitment/celebration means that I will be unable to attend the awards ceremony, and I really do regret that the two occasions clash.