Galaxybooks.com.au (Australia)
Barnes & Noble (US)
Waterstones (UK)
Amazon.com (US)
Amazon.co.uk (UK)
Amazon.com.au  (Australia)
Book depository (worldwide)
Kobo (US)
Kobo (UK)
Kobo (Australia)
eBooks.com (Australia)
Synopsis
Stormlord Rising was nominated as a 2010 Aurealis Awards finalist in the category of Fantasy Novel.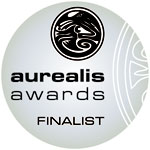 Stormlord Rising was nominated as a finalist in the category of "Best Novel" in the Australian SF ("Ditmar") Awards for 2011.
Shale Flint has skills needed in a world in which water is worth more than gold, yet he can't control his own destiny. Circumstances force him to continue helping the devious rainlord, Taquar Sardonyx, to create rain—even though Taquar is using his control of water to further his own lust for power…
Terelle has been forced to leave the Scarpen with her great-grandfather, Russet; his painting of her future has trapped her into doing his will. Russet will not give up until he has regained his status as a Watergiver lord in his homeland—but Terelle is determined to resist, no matter what the price.
Meanwhile, Ryka Feldspar has been captured and taken as a concubine by a Reduner tribemaster. She discovers her rainlord husband, Kaneth, in the slave lines, but he has no memories of their time together. She is desperate to flee—but how can she leave him to his fate?
Reviews
Stormlord Rising is possibly the best Book Two of a series I have ever read…

Written so fluidly that the intertwining plot threads weave seamlessly together as the pages progress, Stormlord Rising is a page turner of classic magnitude. The action leaps off the page, supported by characters so well-drawn you fall in love with them, but in the hands of an author not afraid to kill off her darlings, which is a heart-pounding combination!

I read this book in the bath, in bed, feeding the baby and in the wee hours. I simply could not put it down. While it's a huge book, it was so well put together that the pages flew by and I can only hope there's not too long to wait for Book Three!
Larke broadens our knowledge of her world with adventures amongst the dune dwellers in the Red Quarter, and with the Alabasters in the White Quarter. She is a past master in exploring the emotions of her characters, whether they are struggling with relationship problems, facing moral dilemmas, or taking part in war. Battle scenes are so vivid that the reader is right there in the midst of it all. And how I love the pedes, huge insect-like creatures that are the main form of transport. I love all of it, became totally immersed in it, and look forward to reading more.
Larke's many fans will be delighted by the complex plot and intriguing twists that augur well for the next book. In fact, Stormlord Rising will appeal to anyone who enjoys a well written fantasy. There are very few books that I find literally impossible to put down, but like its predecessor, The Last Stormlord, Stormlord Rising was one. I read them in single marathon sessions and I do not look forward to the wait before Stormlord's Exile, the final book in the trilogy, comes out and all the threads of the story are brought to a conclusion.

One of the outstanding Australian fantasy writers currently in print, Glenda Larke was deservedly shortlisted for the 2009 Aurealis Award for Best Fantasy Novel for The Last Stormlord and she has maintained the quality in Stormlord Rising. I will be surprised if this book does not figure in the 2010 Aurealis Awards.
Other editions