Before I get on to some suggestions
of

non-Australian
fantasy writers below, here's the cover of my next book, which will be published mid-April, worldwide.
This is the final book in The Forsaken Lands trilogy.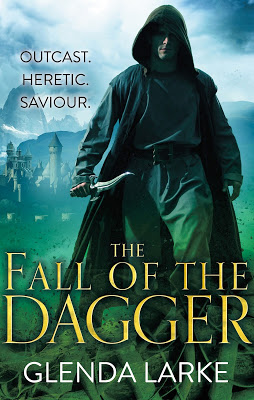 While you are waiting for it …
Here are some writers with new books to try
(I will talk about some Australian writers in another post):
Ian Tregellis:

War looms over New France and the Brasswork Throne in THE RISING, Ian's newest novel, which is book 2 in the Alchemy Wars trilogy.
See more here: http://iantregillis.com/
Kate Elliott:
Kate has a new book out. Yay! She is one of my favourite authors.
BLACK WOLVES is the first book in a new epic fantasy series.
Carol Berg:
The second and final of her Sanctuary novels is out. ASH AND SILVER — War Magic: A secret military Order that can erase memory. What could go wrong?
See more here:
http://www.sff.net/people/carolberg/

A DAUGHTER OF NO NATION, second novel in the Stormwrack fantasy series is out.
Steven Harper:
BLOOD STORM, a new fantasy novel from Roc. The power of the shape returns, but will it bring peace or war?
See more here: http://stevenpizikscom.netfirms.com/?page_id=16

Juliet E. McKenna:
Juliet has been putting her backlist up on Wizard's Tower Press. Take a look!
Juliet's webpage: http://www.julietemckenna.com/?p=1827
Wizard Tower: http://wizardstowerpress.com/