I must say that there is nothing so stunning and awe-making than the Manhattan skyline from a distance, especially at night. One of the most memorable views I ever had was from a plane, just after sunset, with the island lit up against the glow in the sky…
However, if you ask me about Manhattan, I could also say that viewed from other angles, it is an incredibly ugly and noisy blot on the landscape. Ugly architecture, dirty pavements, potholed roads and dilapidated walls, bits and pieces of the city always being dug up/repaired/refurbished/rebuilt… Or I could say that it has one of the most beautiful urban parks in the world. Or that there are little corners of delicate beauty or flamboyant artistry. It throbs and hums and thrums, never still, never quiet. I would hate to live there. And yet I love to visit.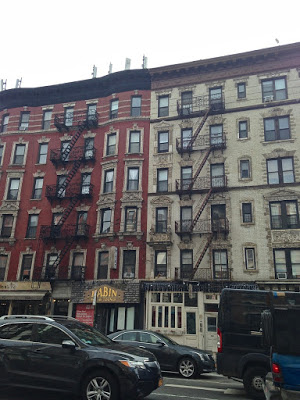 Here's a building that — I assume — was one day subject to new laws that necessitated fire escapes to be built and there was nowhere to build them except across the facade. So someone then decreed that they would make sure those ladders and landings were as beautiful as they could make them…
Look at the lovely wrought-iron scroll work below.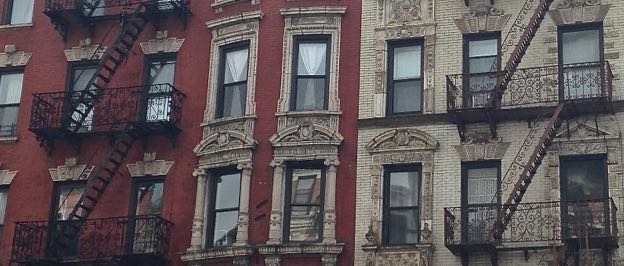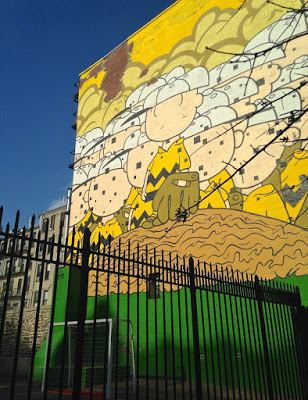 A playground, cemented and hemmed in by iron fences — and overlooked by Charlie Brown.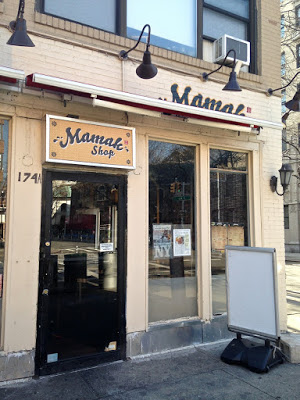 A Mamak coffee shop. Back in Malaysia, we just loved to have breakfast at one such. (Mamak means Malaysian Indian Muslim and their food and beverages have a distinctive cultural mix of tastes).
It was a real surprise to see one such here, using that word!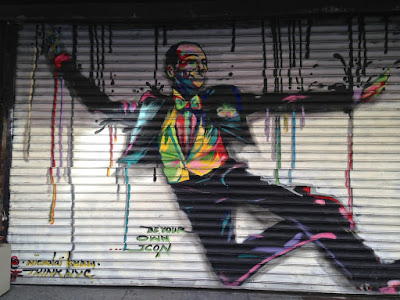 One of the many murals that decorate the city, this one by Nickolai Khan, painted on a roll-up security door.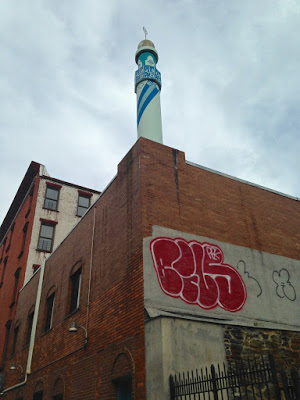 This is a Muslim Centre — with a minaret! (Can't help thinking that it looks more like a lighthouse)
And below, for those who'd like a free-standing home of their own in Manhattan instead of a highrise apartment: how about buying a place like this one? A totally delightful and ridiculous rip-off a Loire castle, built in the 1890s as a firehouse…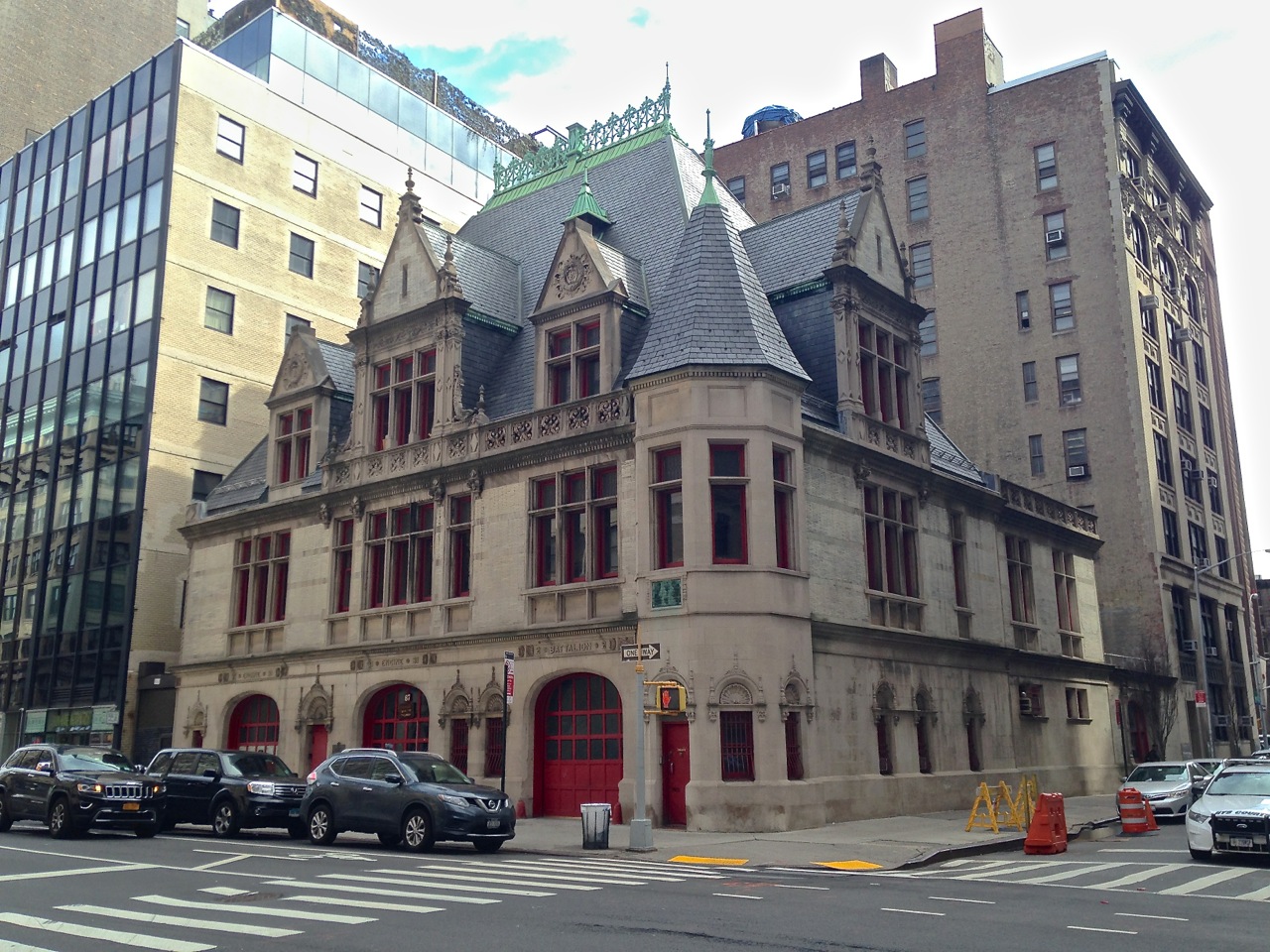 ALL PHOTOS TAKEN BY DR. SELINA NORAMLY