.
No booklover goes to Wales without wanting to go to Hay-on-Wye. I mean, who can resist a very small town that has some 30 or so bookshops and book-related stores?
Add to that, the fact that it is situated in lovely Welsh countryside, and you have a perfect day's outing. In fact, I could have spent a week and a lot of money…
Above: the town carpark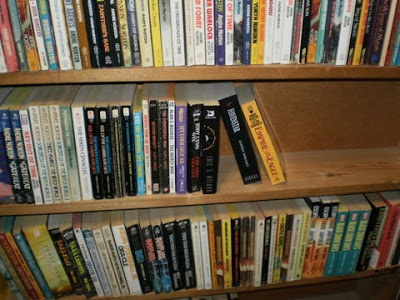 Above: and look what I found! (see last pix below if you don't know what I mean…)
Books are everywhere, and note the inset tiles on Richard Booth's Bookshop. They also had a cat sound asleep in an armchair just inside the door.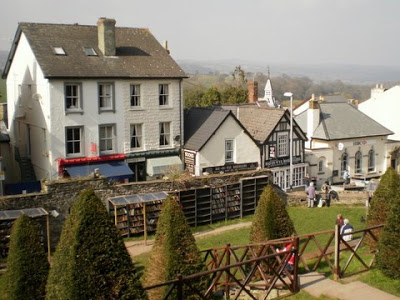 View from the Castle Bookstore – note more of the outdoor shelves and the distant view
A few streets winding streets make up this gorgeous town
Above: Richard Booth's – one of the many gorgeous bookstores