FOR THOSE OF YOU WHO HAVE BEEN ASKING…
My four first published books (two of which were shortlisted for the Aurealis Award Best Fantasy Novel of the year) will soon be available again as eBooks.They are being re-issued by SFGateway (the arm of Orion that publishes the Masterworks Classics).
with new covers, available from the usual ebook
sellers
worldwide.
And in other news, look out for our son-in-law's wonderful new film, which has already played to enthusiastic audiences at the film festivals of Telluride and Toronto! I believe the release date in November. Starring Annette Bening, Jamie Bell. See here: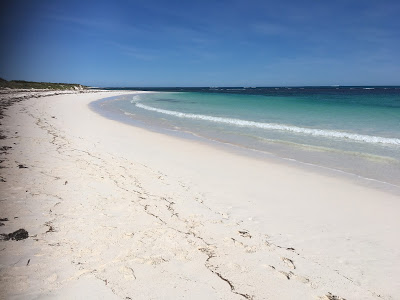 And just for the heck of it, here's a photo. We went for a bit of a holiday up north to Jurien Bay. And this is just one stretch of the endless miles of deserted beaches. Is it any wonder why I wasn't terribly impressed with Malibu?