REMEMBER HER?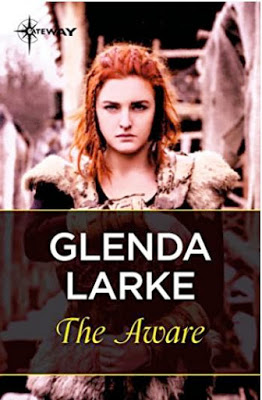 Yes, it's Blaze, the woman with an attitude…
…and a very large sword.
The three books of THE ISLES of GLORY will be legitimately available again through Hachette's ORION SF GATEWAY and you will be able to buy them via the usual eBook sellers, from 21st December, worldwide.

You can already pre-order!




See a review here:


Fantasy Book Review
Here's what The Romantic Times USA had to say:
Rich world building will capture the reader's interest. With a forceful
heroine who is mature and experienced, Larke crafts a fantastic tale
that moves beyond a typical coming-of-age fantasy. Fans of Lois McMaster
Bujold and Mercedes Lackey's strong heroines will relish Blaze's
adventures.
Also available will be

HAVENSTAR

(see below)


HAVENSTAR
the story of a mapmaker's daughter
caught up in a world that shifts and changes from moment to moment, a world where changes can be fatal...
Here's what Pauline's Fantasy Reviews says about it.
Here's a review from Tsana's Reads
IF YOU HAVE ALREADY READ & ENJOYED THESE BOOKS, how about giving them to friends as Christmas presents?