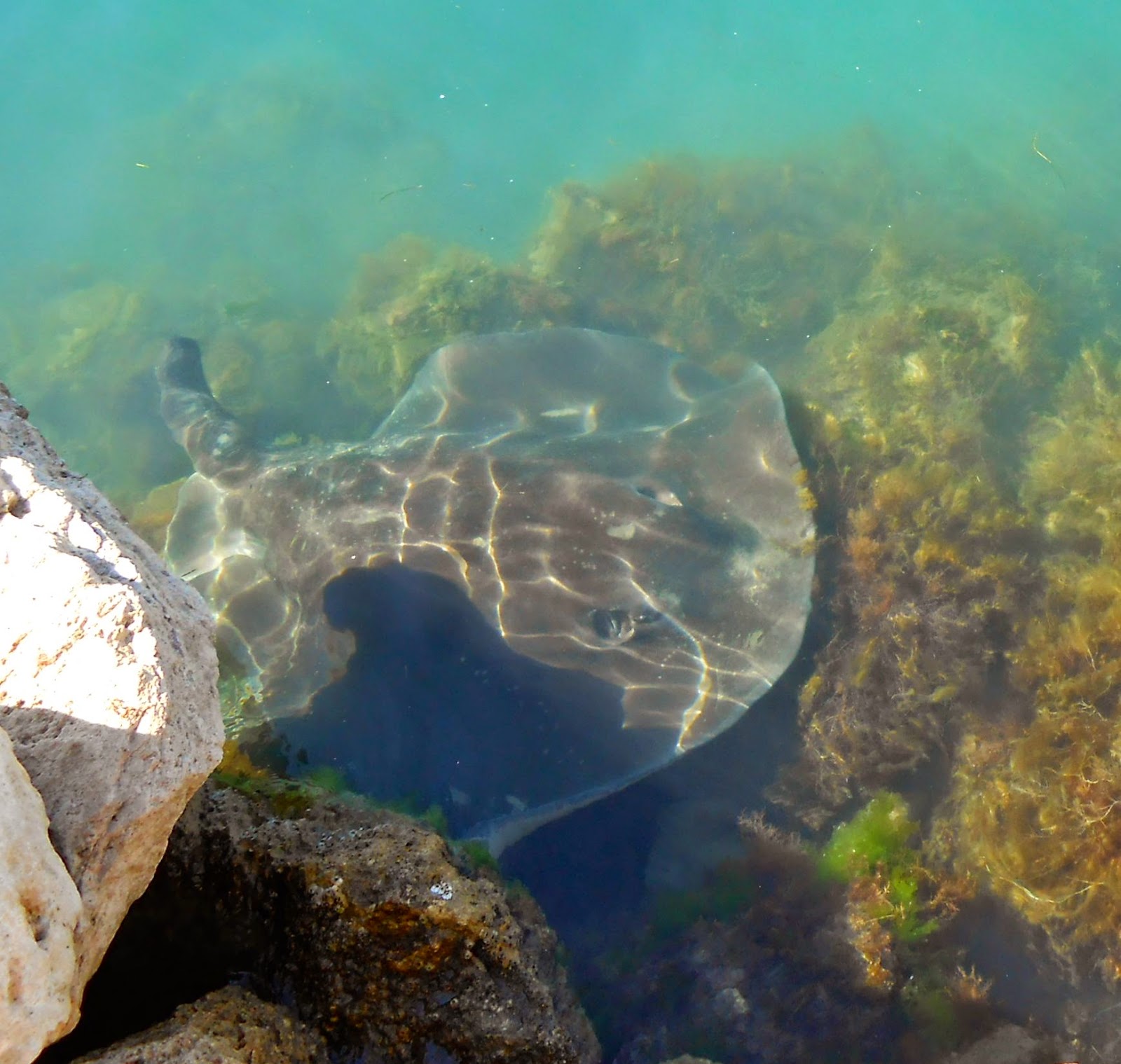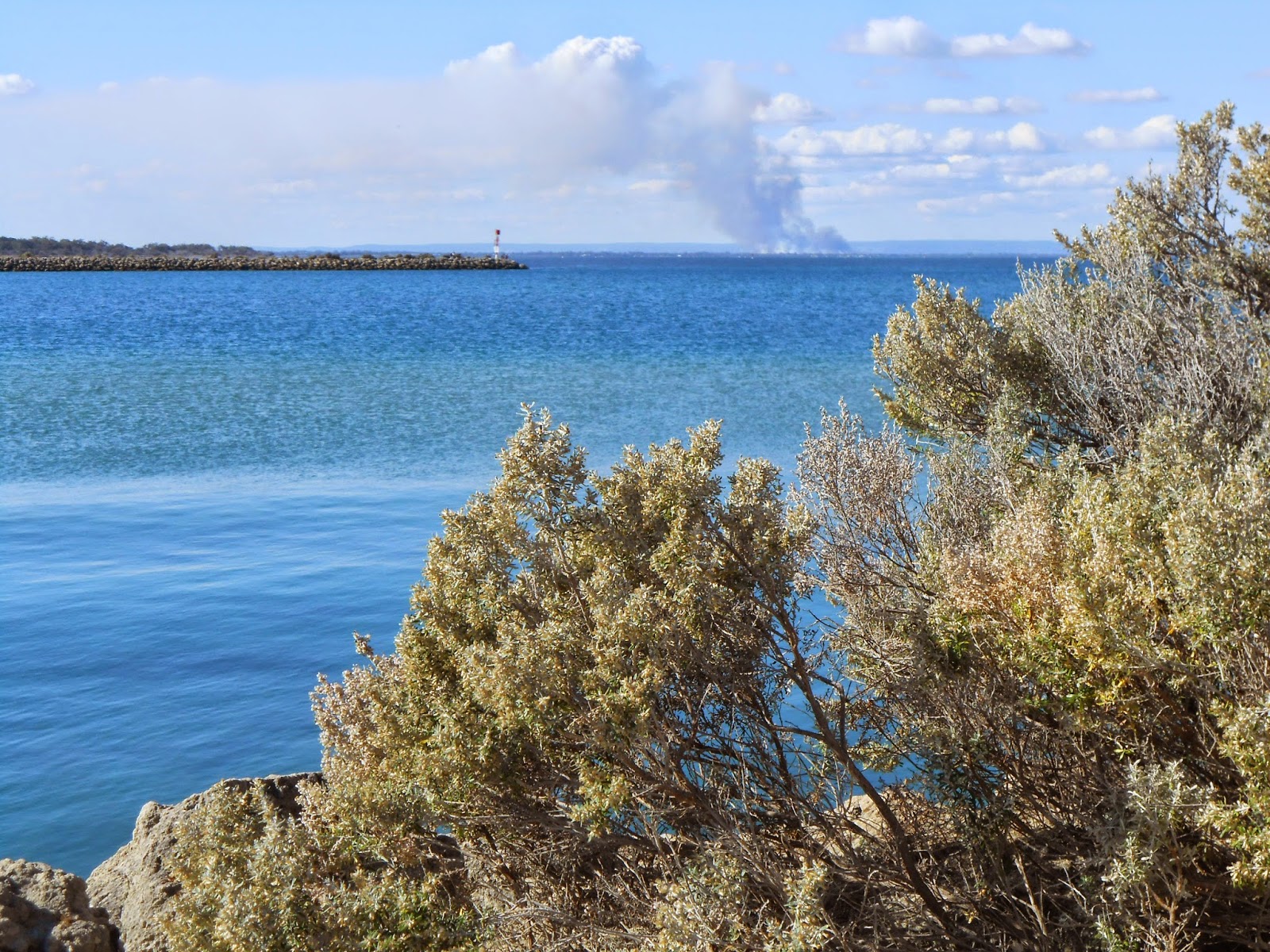 Where we were today… Dawes Cut.
Above: a fire in the distance: possibly a controlled burn.
Husband was fishing, see below. I was polishing book 3 of the THE FORSAKEN LANDS.


And we were visited by a very large stingray — over a metre wide. A huge thing. I know that Australia has the biggest ray, and it may have well been that one, the Smooth Stingray, which has a very short tail.
I actually suspect though that this fellow may have had his sting and part of his tail chopped off by an ignorant human being who thought wild animals should not have anything that might be threat to him.