Remember the thrombolites and stromatolites, those ancient organisms that put the oxygen into the atmosphere? The other day we were at yet another lake around here that has some…
Lake Richmond, Safety Bay.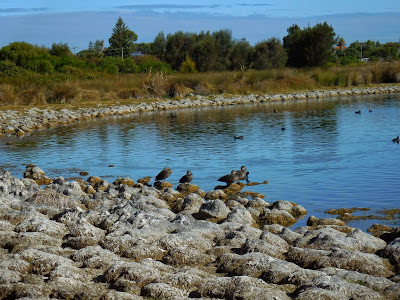 Australian Black Ducks standing on thrombolites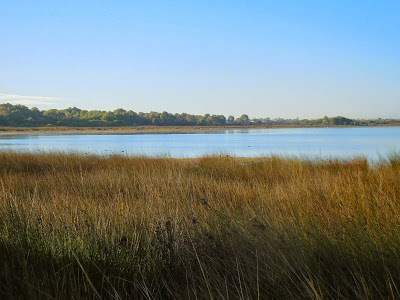 Lake Richmond, W.A.'s deepest freshwater lake (15m+)
The stream that flows into the lake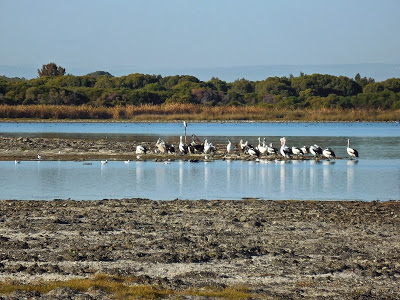 Pelicans, Sea-eagle, Red-necked Stints, Great Crested Grebes et al…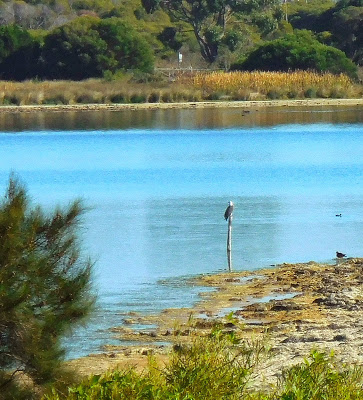 White-bellied Sea-eagle and a Whistling Kite
This was a trip organised by Birdlife Australia. I am gradually getting into birding here, although the final book of the Forsaken Lands still dominates life at the moment.
Notice those blue skies. And we are coming into winter. I love the Australian sky…at dusk, the sunsets are gorgeous, and at this time of the lunar month I look out my kitchen window to see the sliver of a new moon and the bright twinkle of Venus.