So what research am I doing anyway, you may ask? The book I am writing at the moment is Book 3 of The Forsaken Lands, and that is set in a world that equates with our 18th century Netherlands and England, yet here I am, haring off to look at Neolithic burial chambers, Welsh castles and Norman churches, dovecotes and Anglo-Saxon artifacts from Sutton Hoo.


Well, that's one of the glories of writing in secondary worlds (that is, worlds reminiscent of ours, but actually mostly made up.)
I can use ideas, adapt them to my world and make it something new and fresh. At the same time, it is important to make the world realistic. Seeing real places and real artefacts from our world therefore supplies both inspiration and reality; they are jumping off points for my fiction.
Here are a few more photos from the complex at St Cross: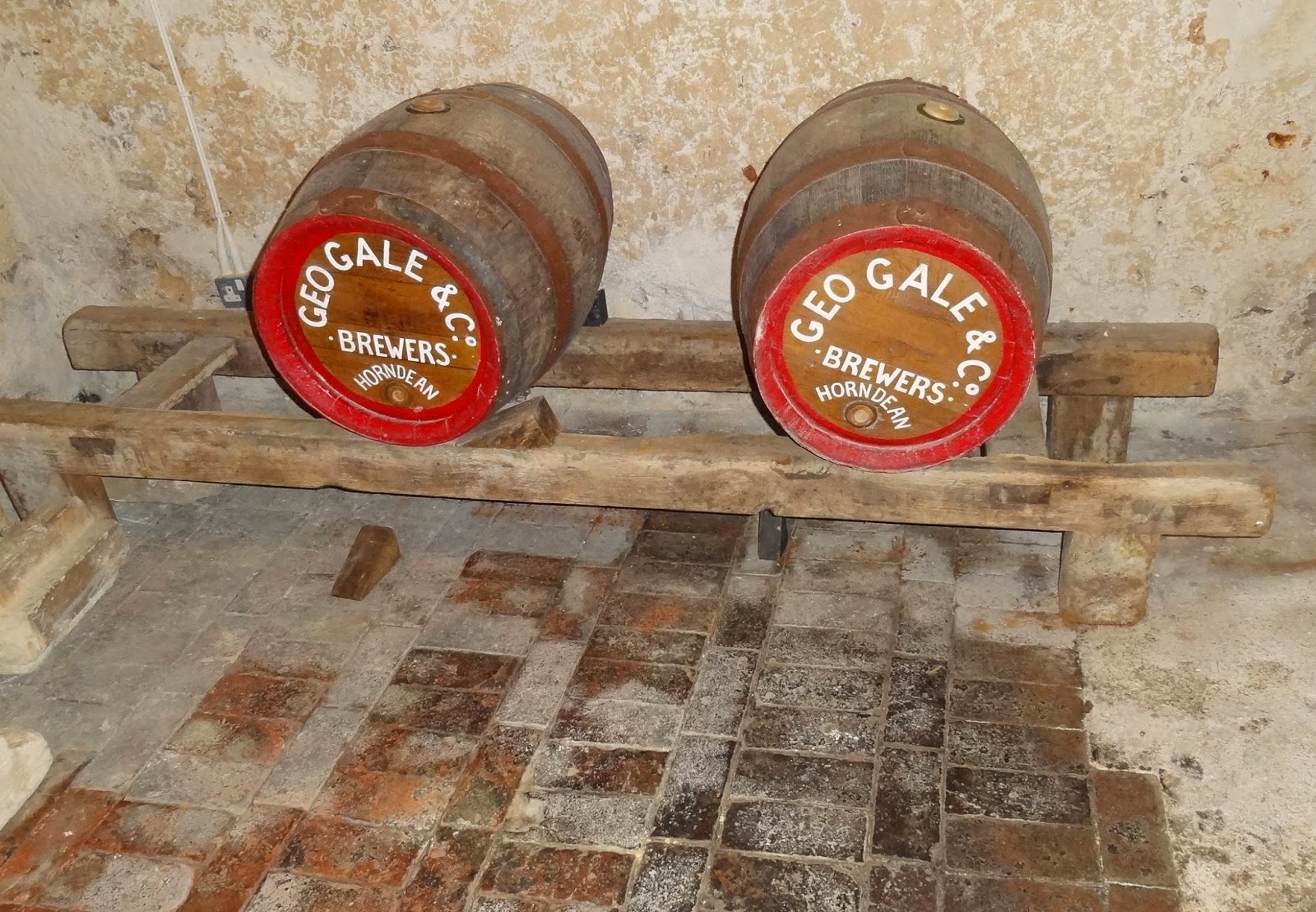 Above: Barrels in the Medieval cellar
Above: a wooden wash tub and scrubbing brush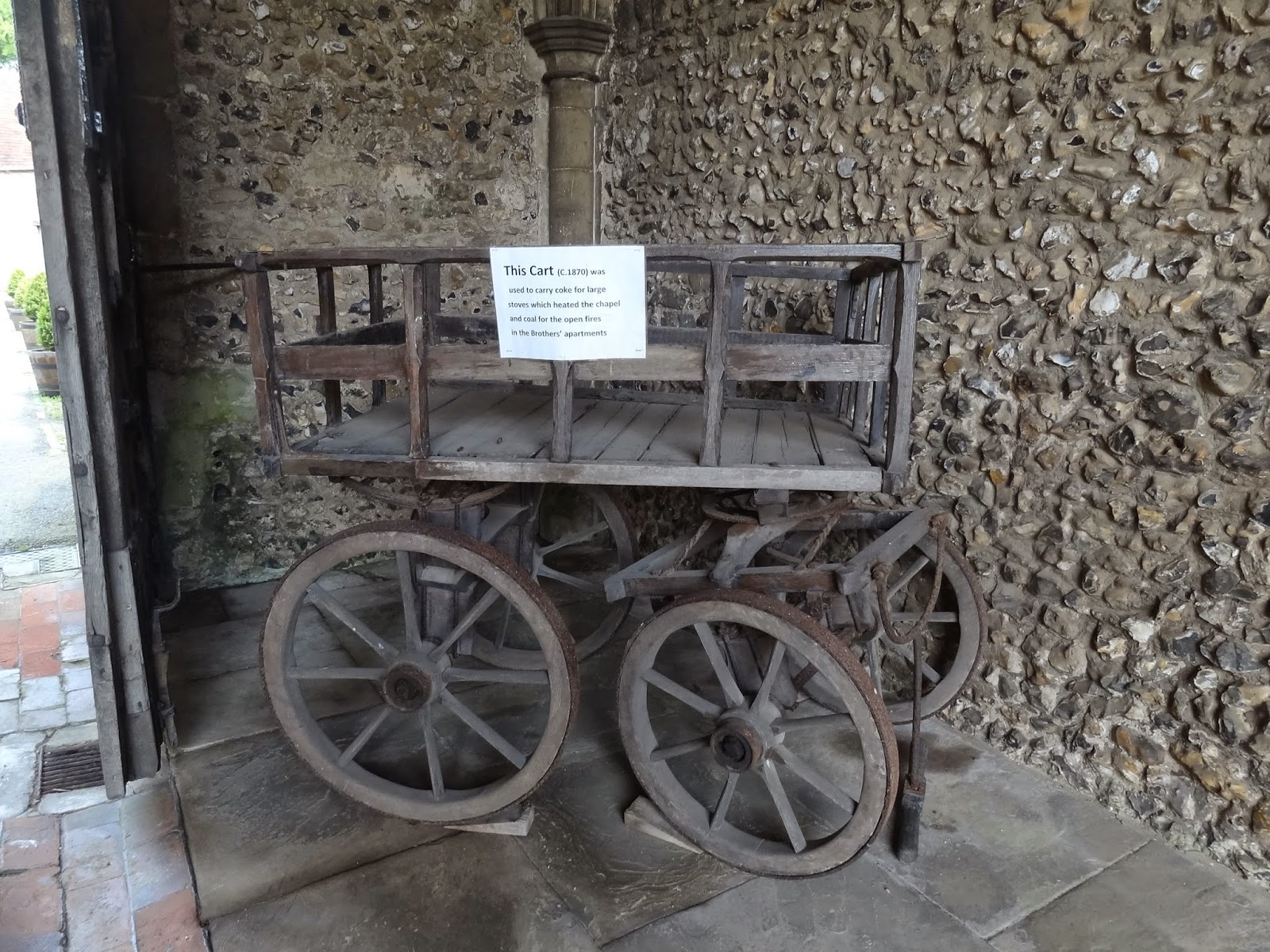 Above: a cart used for carrying the coke into the kitchens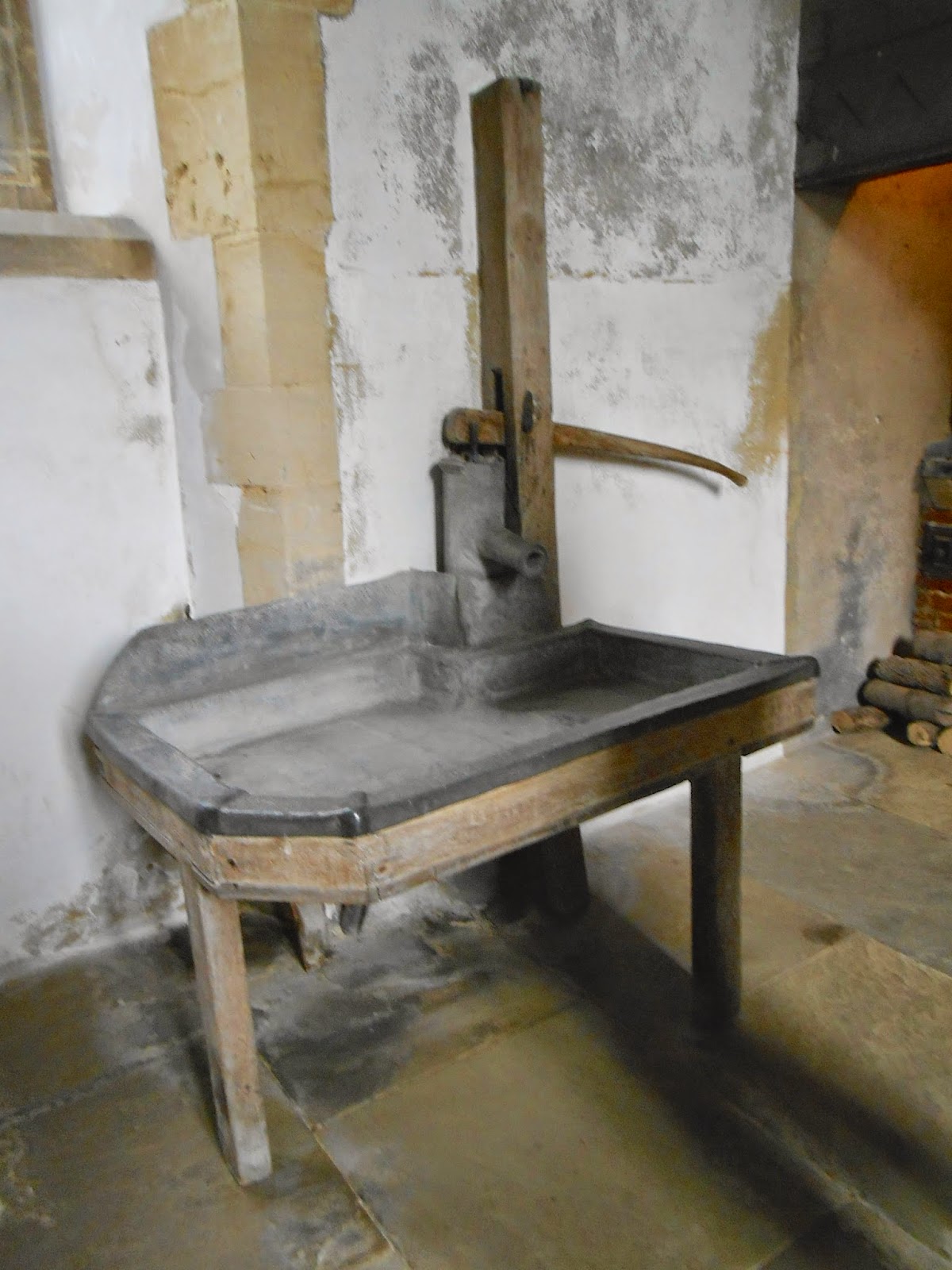 Above: a wooden sink lined with metal — tin alloy? surely not lead?? –attached to a pump… Imagine the kitchen drudge washing up the dishes here, day after day.
Above: the kitchen range, with roasting spit and a side oven for bread baking… (Did you know there used to be spit dogs? A breed that turned the roasting spit by walking…now an extinct breed. I don't suppose they had them here, but I can think of a story where a kitchen boy runs away with the dog to save it from a life of servitude…)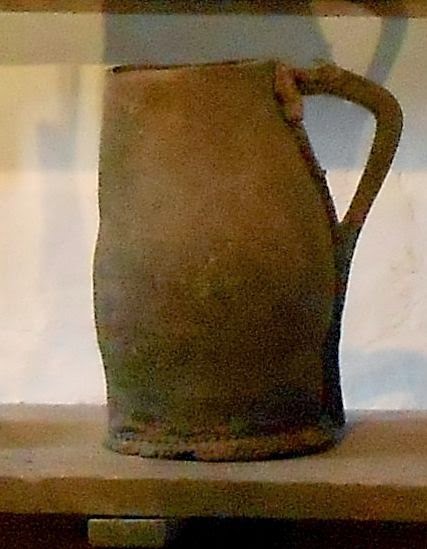 Above: A jug made of leather
Below: The Brethren's Hall where they dined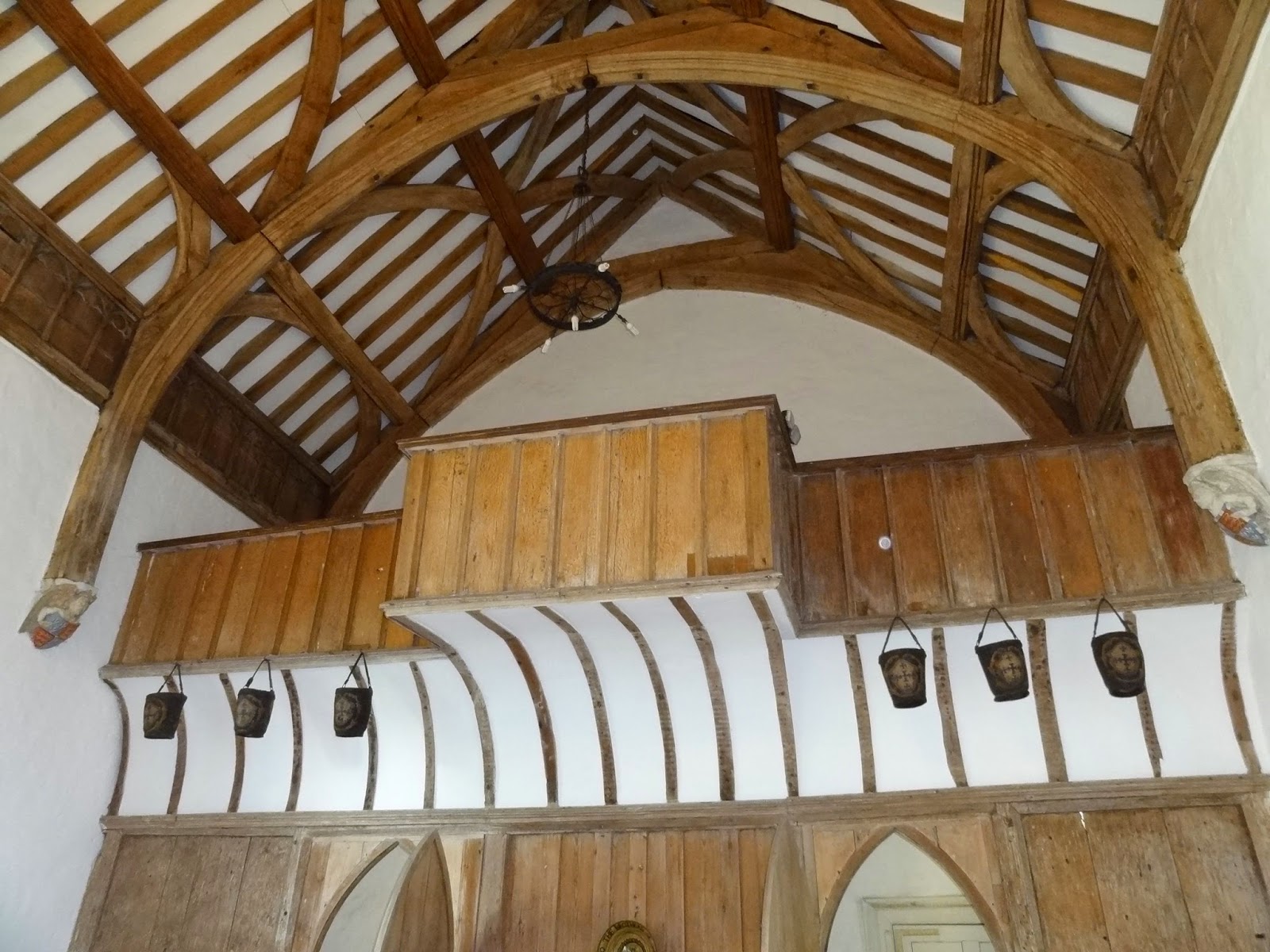 What did they use that balcony — overlooking the dining hall — for? And why are there six leather fire buckets hanging suspended from it? A writer immediately starts imagining, What if….?