After a last look at the Cape Range National Park at Exmouth, we took a look at Pebble Beach, which was exactly as described, and left behind the peninsular behind (if you want to see emus and kangaroos in the wild, by the way, this whole area is the place to go! They were everywhere.)
Another long drive.
More blue skies.
More red soil.
More straight roads.
More lack of traffic.
Until just before the next town of Karratha.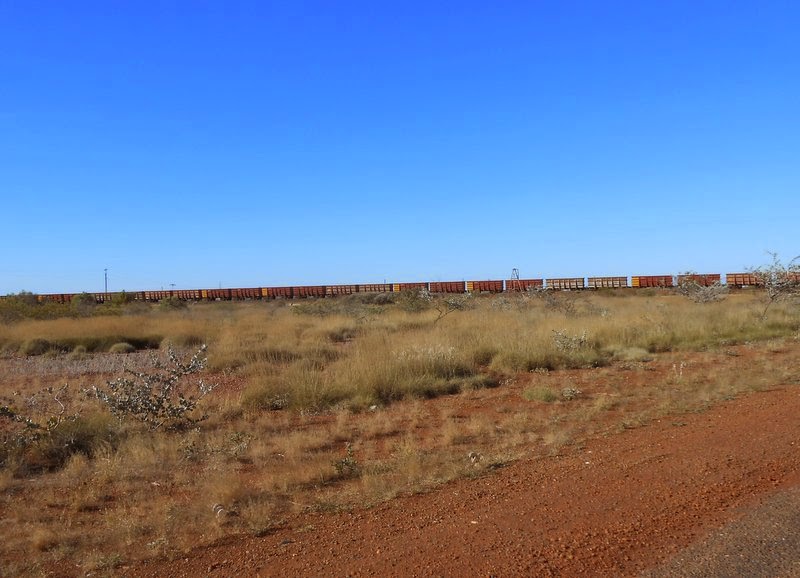 Where we met a train. A couple of kilometres — or maybe miles of it — crossing the road.
The train carries iron ore. Nothing else.
And so the road train and us had to wait.
And wait.
A long time.
Road trains — all three huge pieces of them — can be carrying anything
from tires the size of a room to … well, the rooms big enough to
contain tires that size. This guy was stopped by the train. The cab with
its driver is a long way in front of us.