Gorge. Not Canyon. (see my comment below)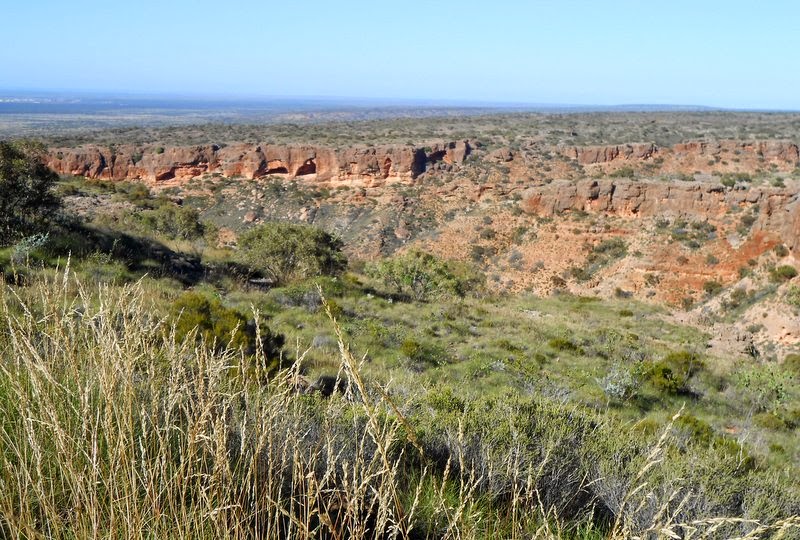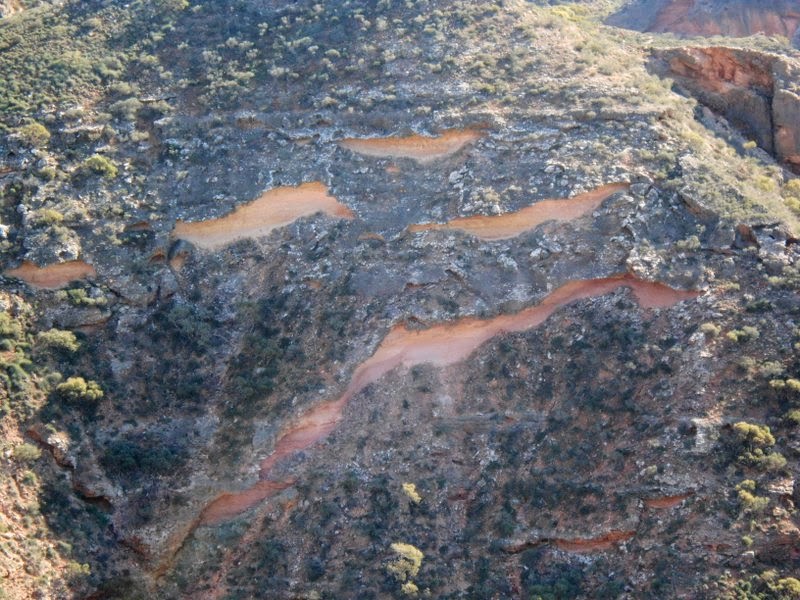 Land slips — each gash perhaps 4m – 6 m high
More land slips… the blue in the distance is the sea
Couldn't find out the origin of the name… who was Charles Knife?
Sea and sky … that's not a road, but a river bed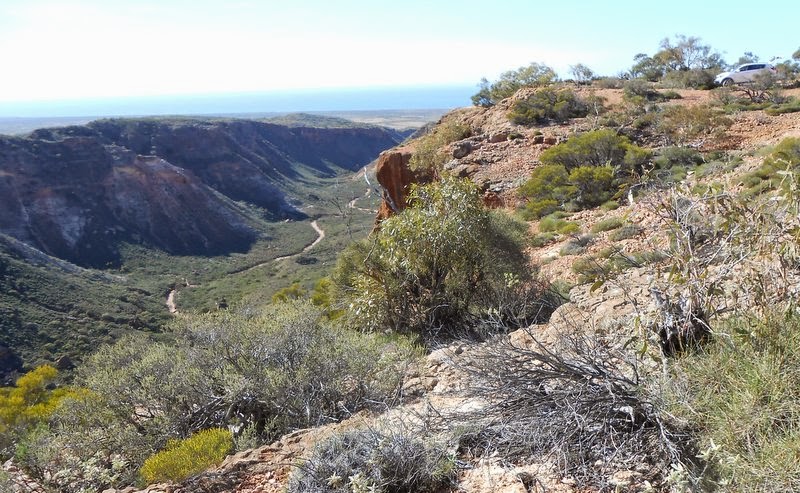 Note our car, top right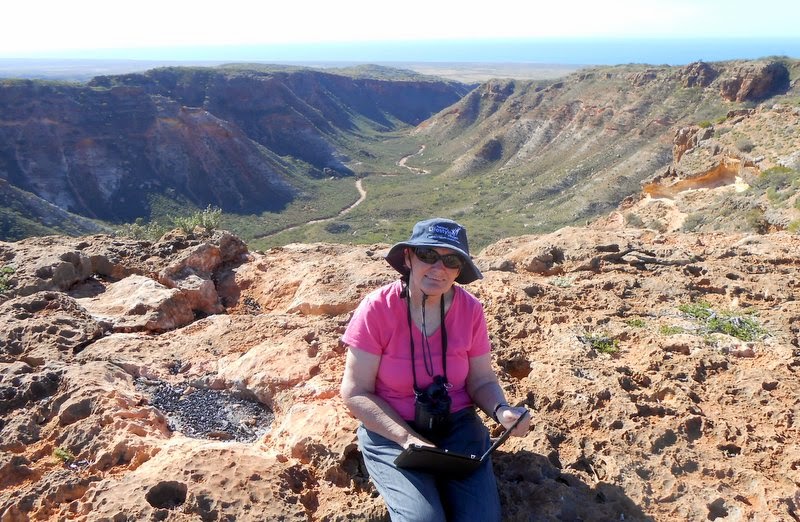 My sister sketched; I wrote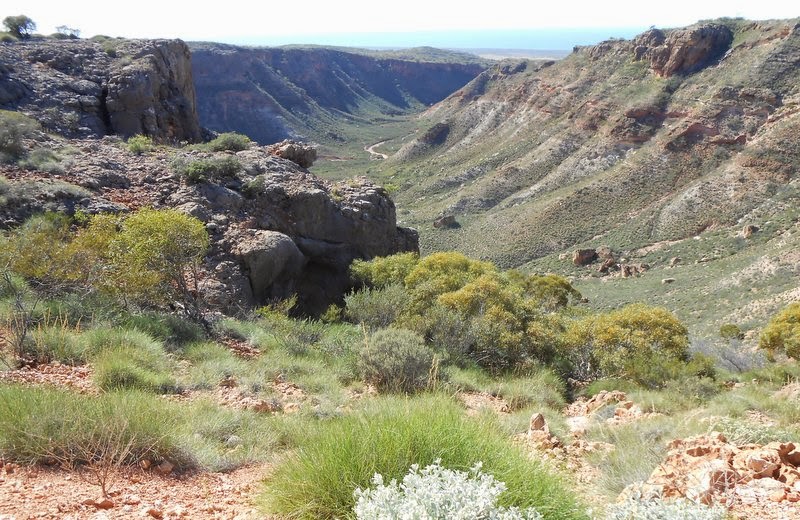 Yep, that's the sea in the distance
Looking towards Learmouth
Near here 1st significant oil flow found in Australia: Rough Range
One irritating thing I have begun to notice about terminology — Australian tourist brochures calling gorges "canyons". Canyon has its origins in American Spanish. It is an American term for American landforms.
I would not apply the word arroyo to an Australian gorge; why use the word "canyon"? (I don't call the boot of my car the trunk, either.) Gorge has European ancestry, and as such it has always been the choice of the first non-indigenous Australians. If we want to change it, then the logical thing would be to find out if there is an appropriate indigenous term, not decide to use an American one.