I am now in London after a looooong journey.
However,
I was reminded that air travel can also be quite pleasant. The first
leg of the journey lacked passengers — in my section of the plane there
were about 10 vacant seats per passenger. Which made a huge difference
to comfort for 12 plus hours in the air.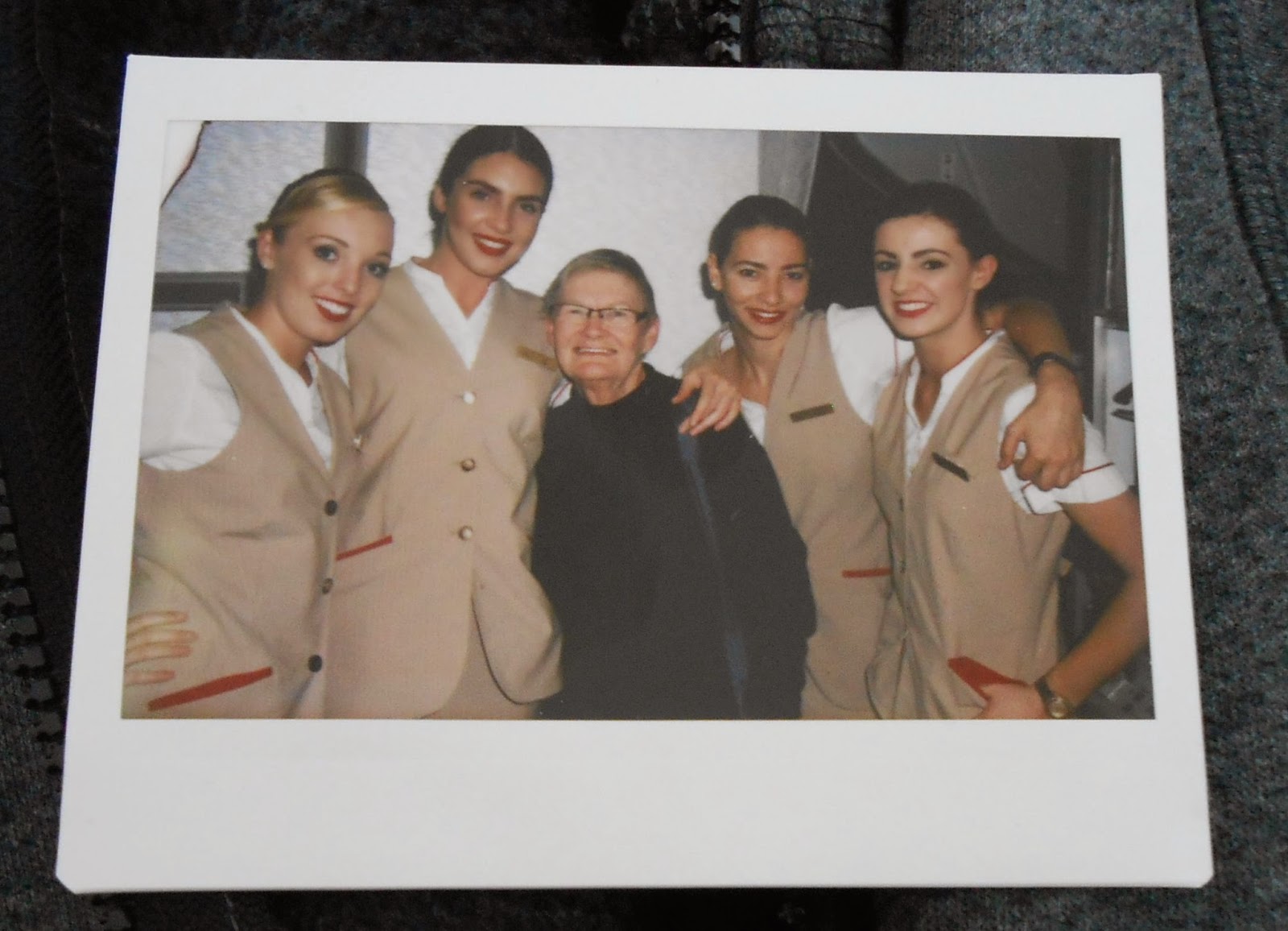 So many thanks to Sian, Nicole, Sinead and Nesma of Emirates for a pleasant flight!