Caernarfon Castle, Wales
As a writer of fantasy novels, I'm always looking for inspiration, background, ideas. And every so often, one comes across a place that speaks its history so loudly, it sends shivers down the spine.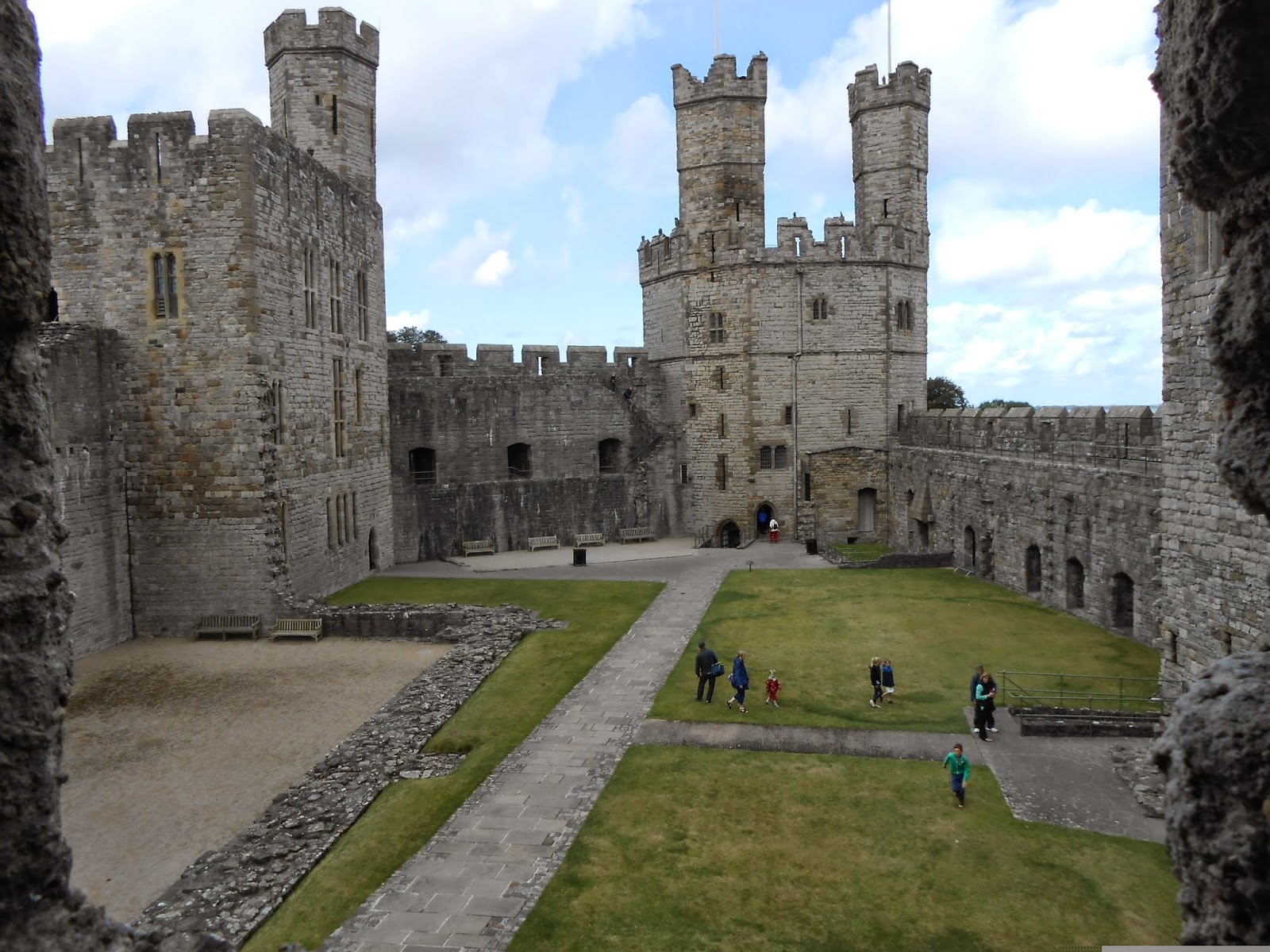 This castle — this fortress — is so huge, so impressive, so symbolic, it appears more fantastic than historical, something worthy of a film set.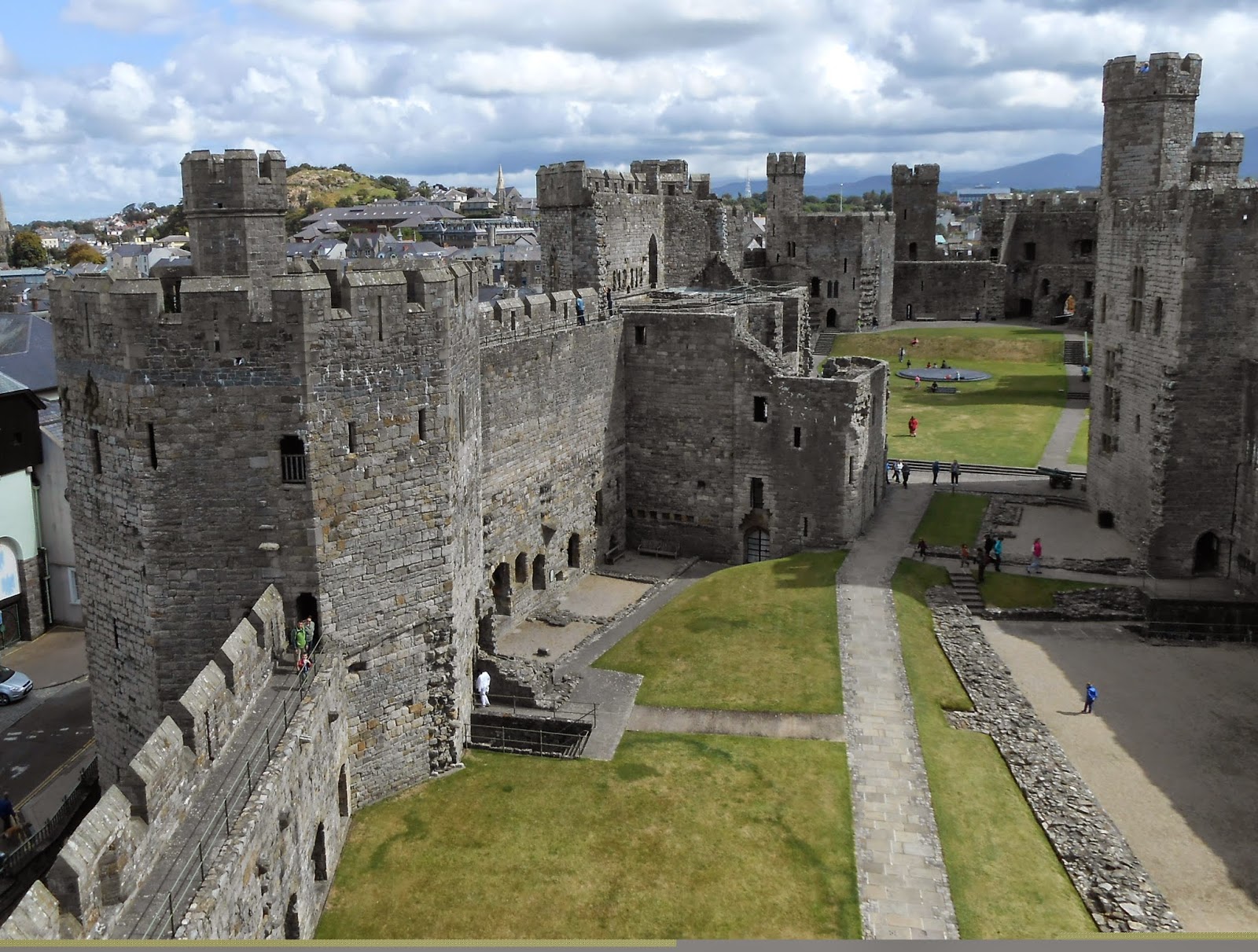 But real it is, with a history of repression, of labour and extravagant expenditure, of pomp and splendour, of the birth of one king and the investiture of a prince, of the besieging of royal troops, of the imprisonment of felons and debtors.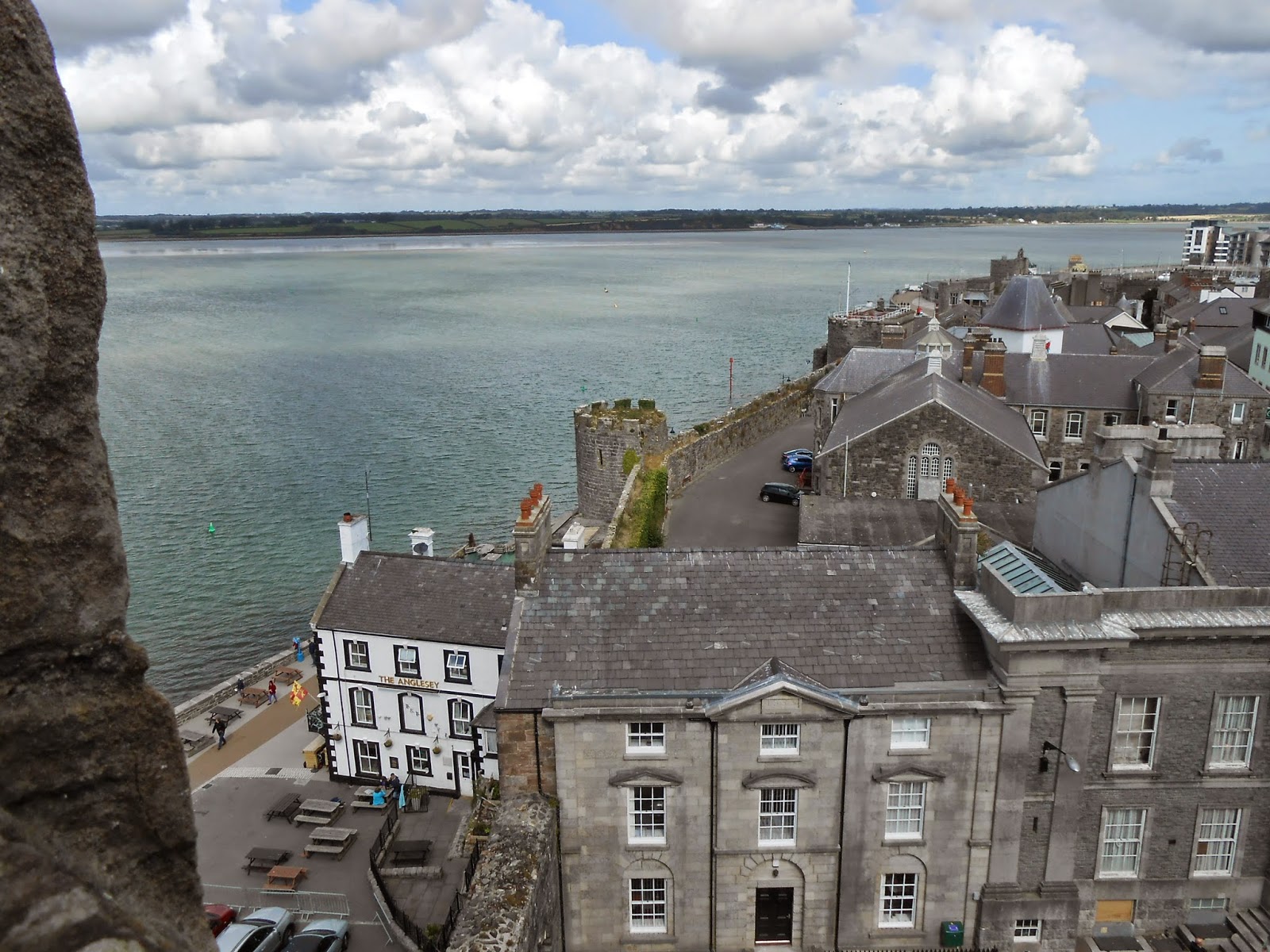 Edward I commanded its construction after the defeat of the Welsh
and the death of their prince, Llywelyn ap Gruffudd, in 1282.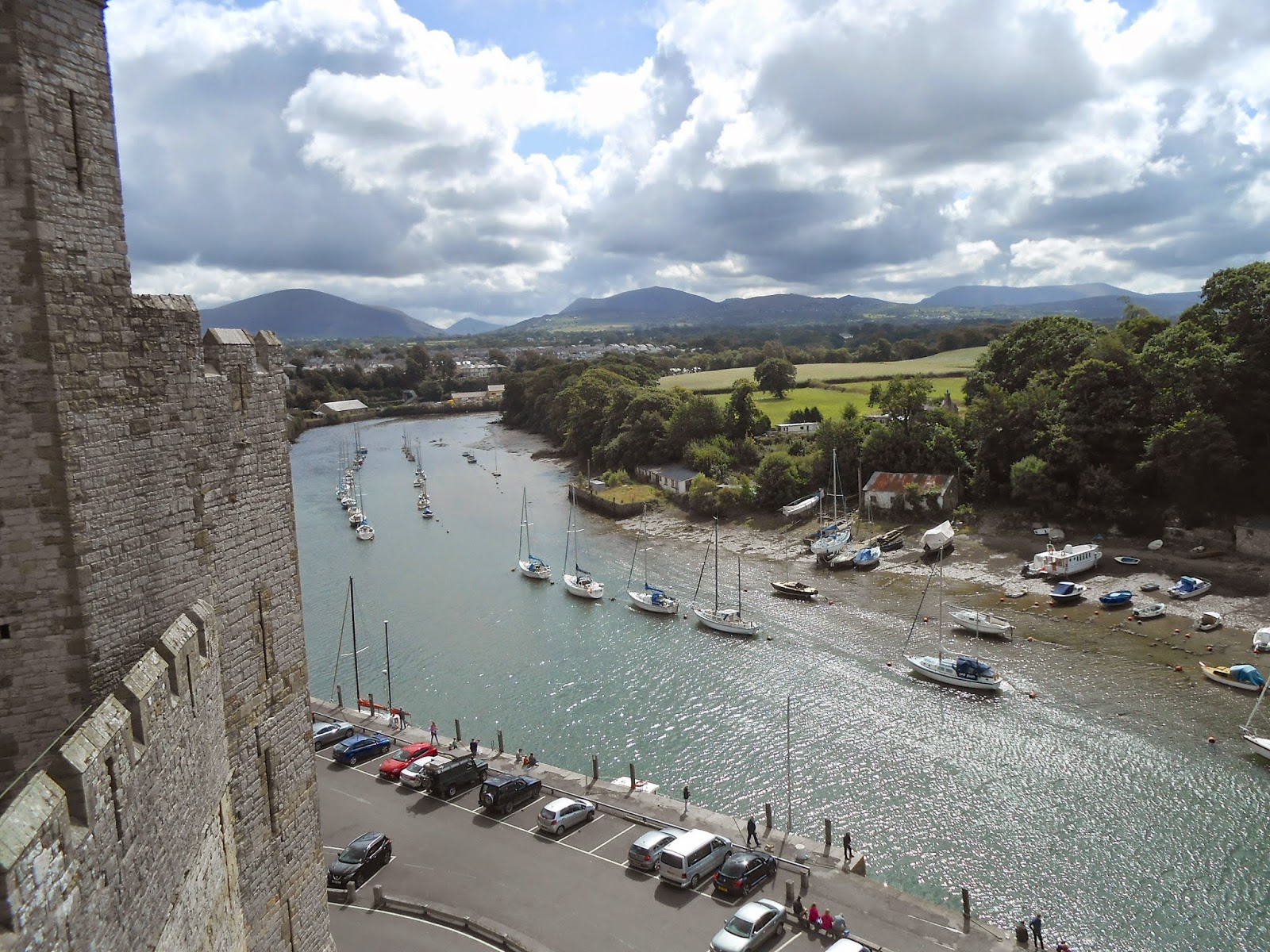 It still wasn't completely finished when work on it was stopped in 1330.
It overlooks the River Seiont, and was linked to the walls around the town.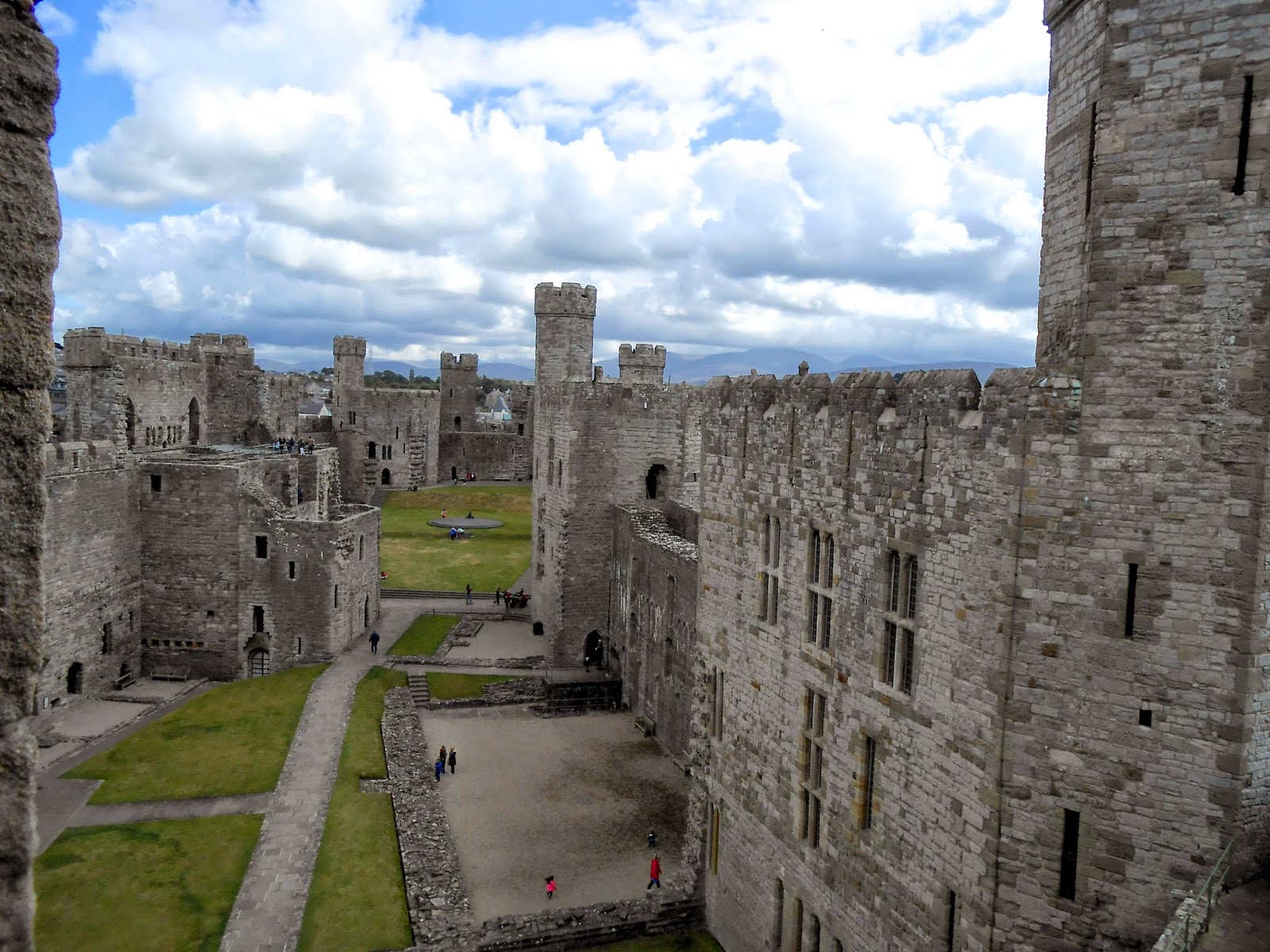 And the views from the Eagle Tower are truly spectacular.