As some of you know, I have written parts of books on just about every form of transport there is. Trains are great for this — but here I am in Porthmadog, Wales, and for most of the Welsh journey by train, I was far too busy to write — looking out the window instead. This is a GREAT train journey. Forget any derogatory things you have ever heard about Arriva Trains.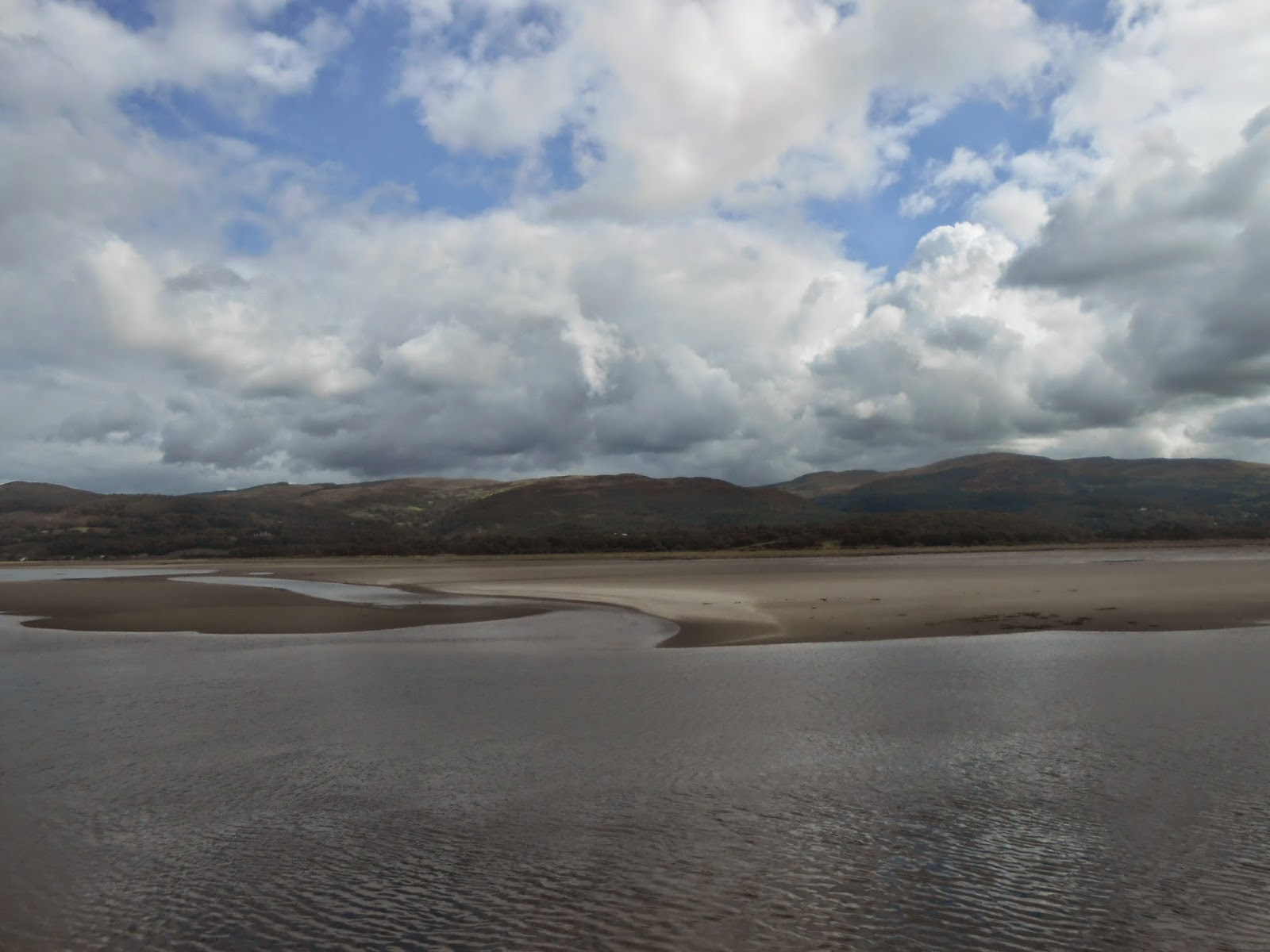 We left Euston Station in London in the morning.
When we arrived in Porthmadog I sent a text to my daughter.
She replied: 'You could have been in Los Angeles in that time!'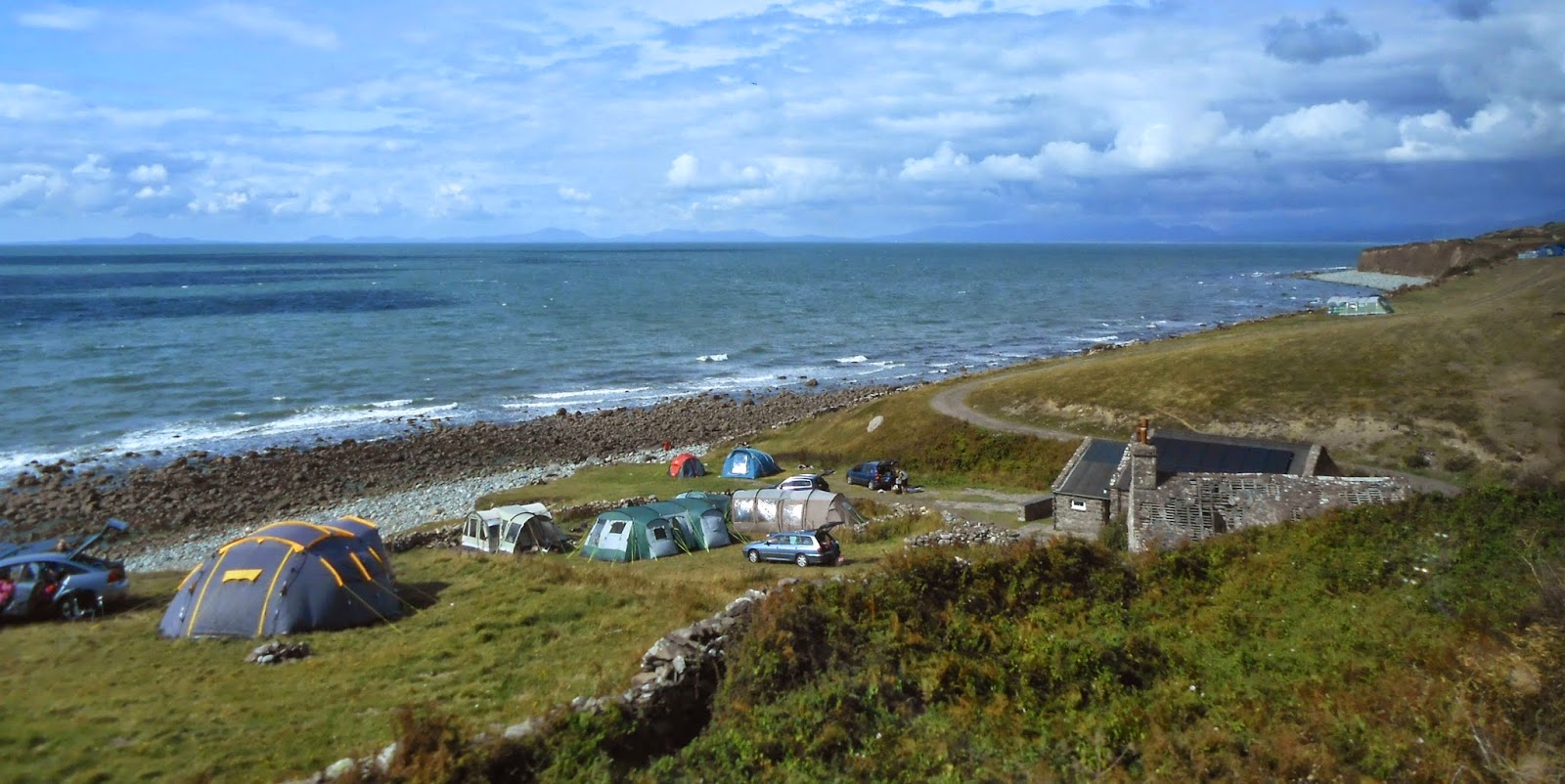 Ah, but the scenery…
Although erecting tents so close to the windblown coast of the Irish Sea would have made me nervous.
You don't get this from 30,000 ft up in the sky.
(Above, a caravan park.)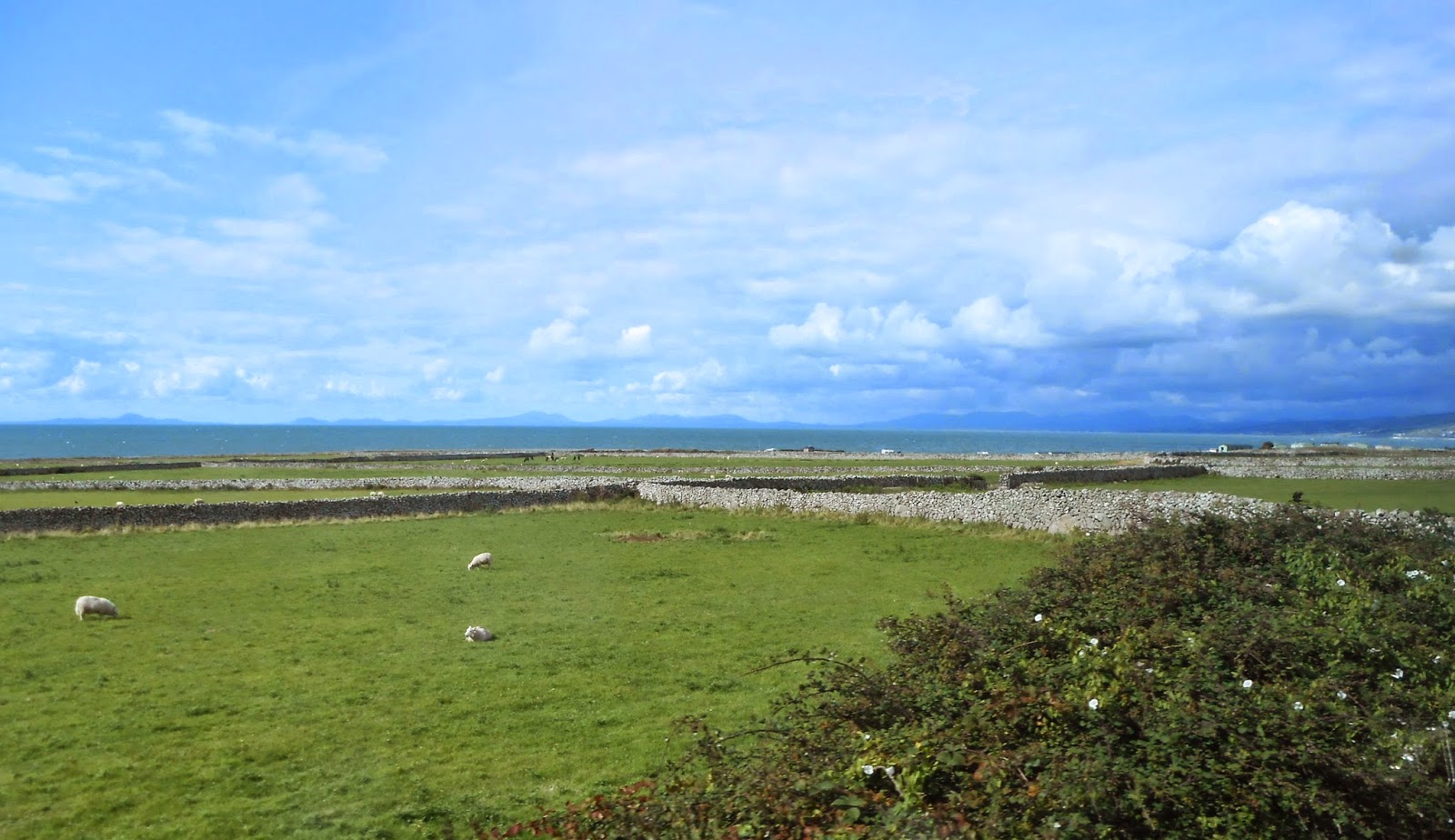 Drystone walls and white sheep and hedgerows…
Sheep with TAILS. Almost unheard of in Australia, where you really don't want to see a flyblown sheep.
(Not sure about those red marks on their backs, but in some parts of the world, dye is a way of telling which ewe has been serviced by which ram…according to the dye bag he has strapped to his underside.)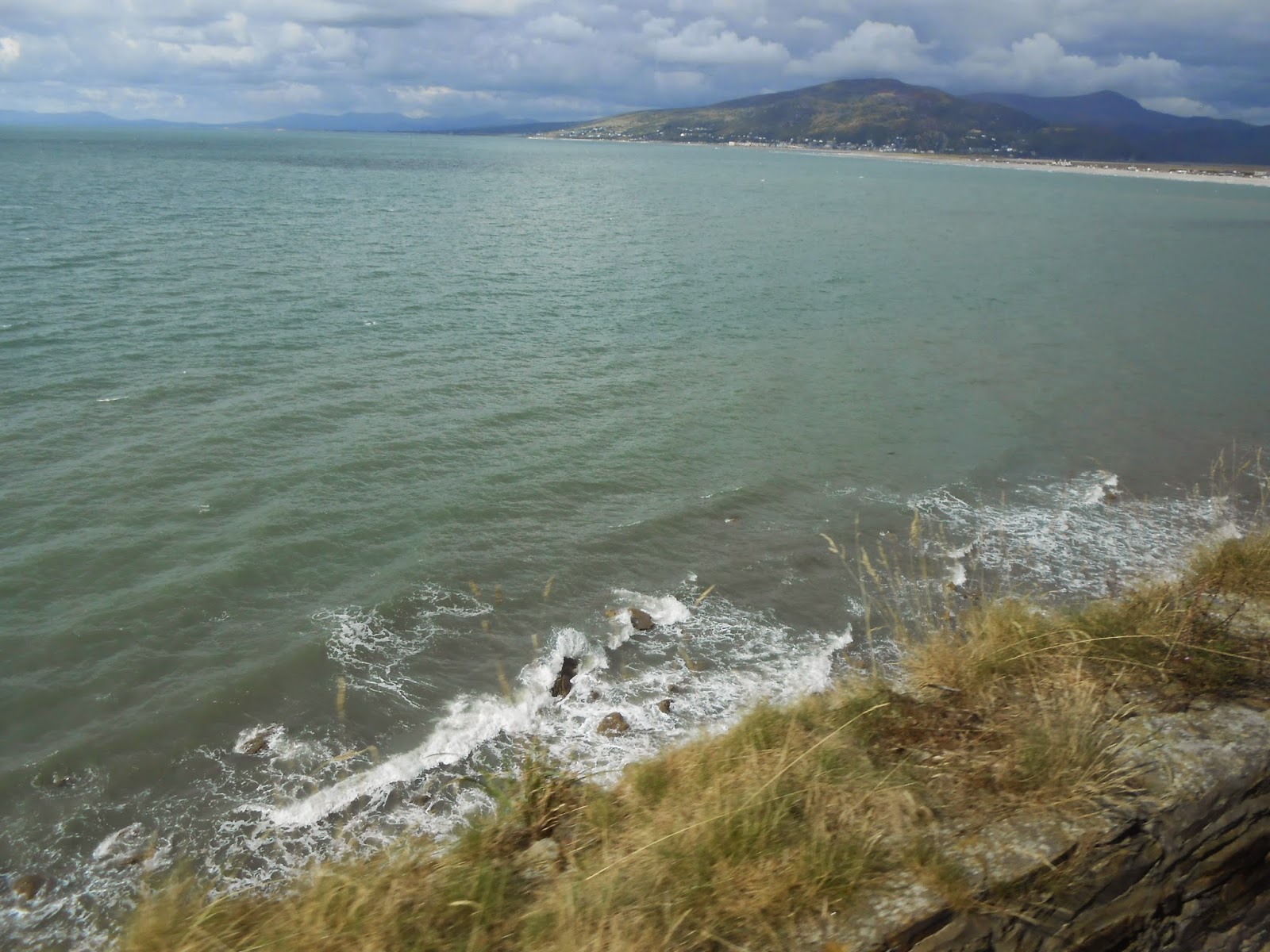 The train runs alongside a cliff, and you can look straight down on the sea. Scary.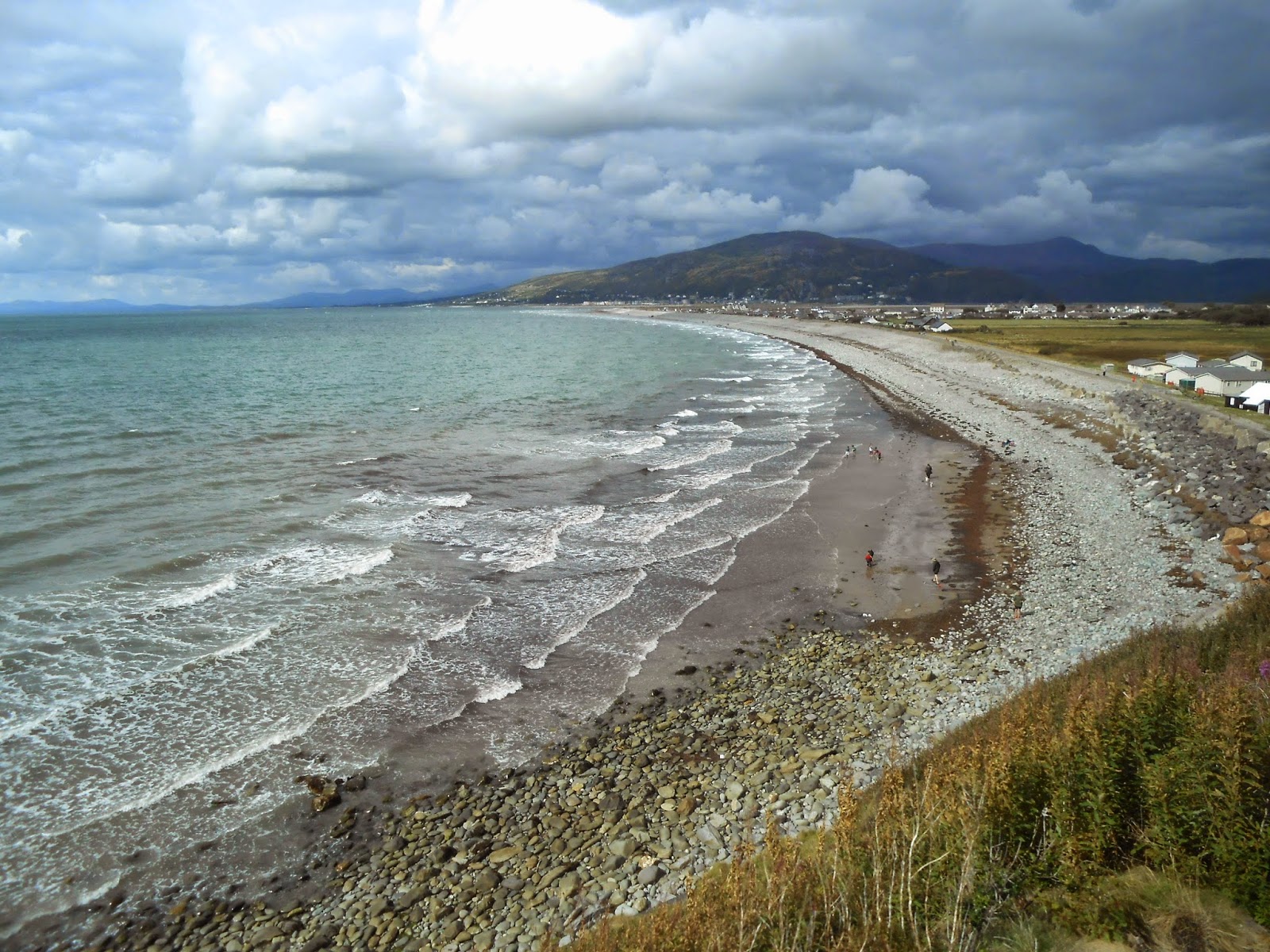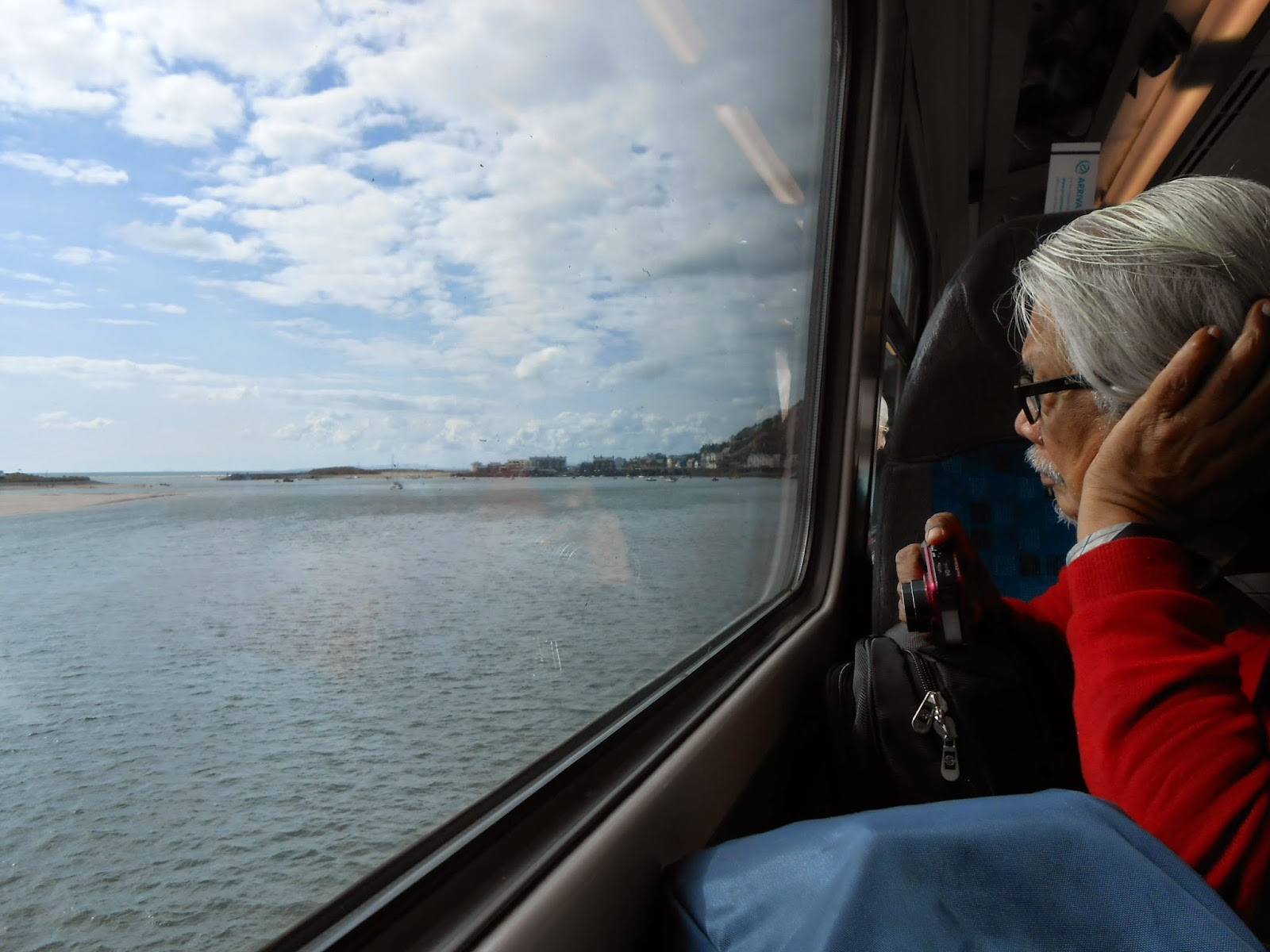 Look out the window and you feel as though you are flying over the water…
Barmouth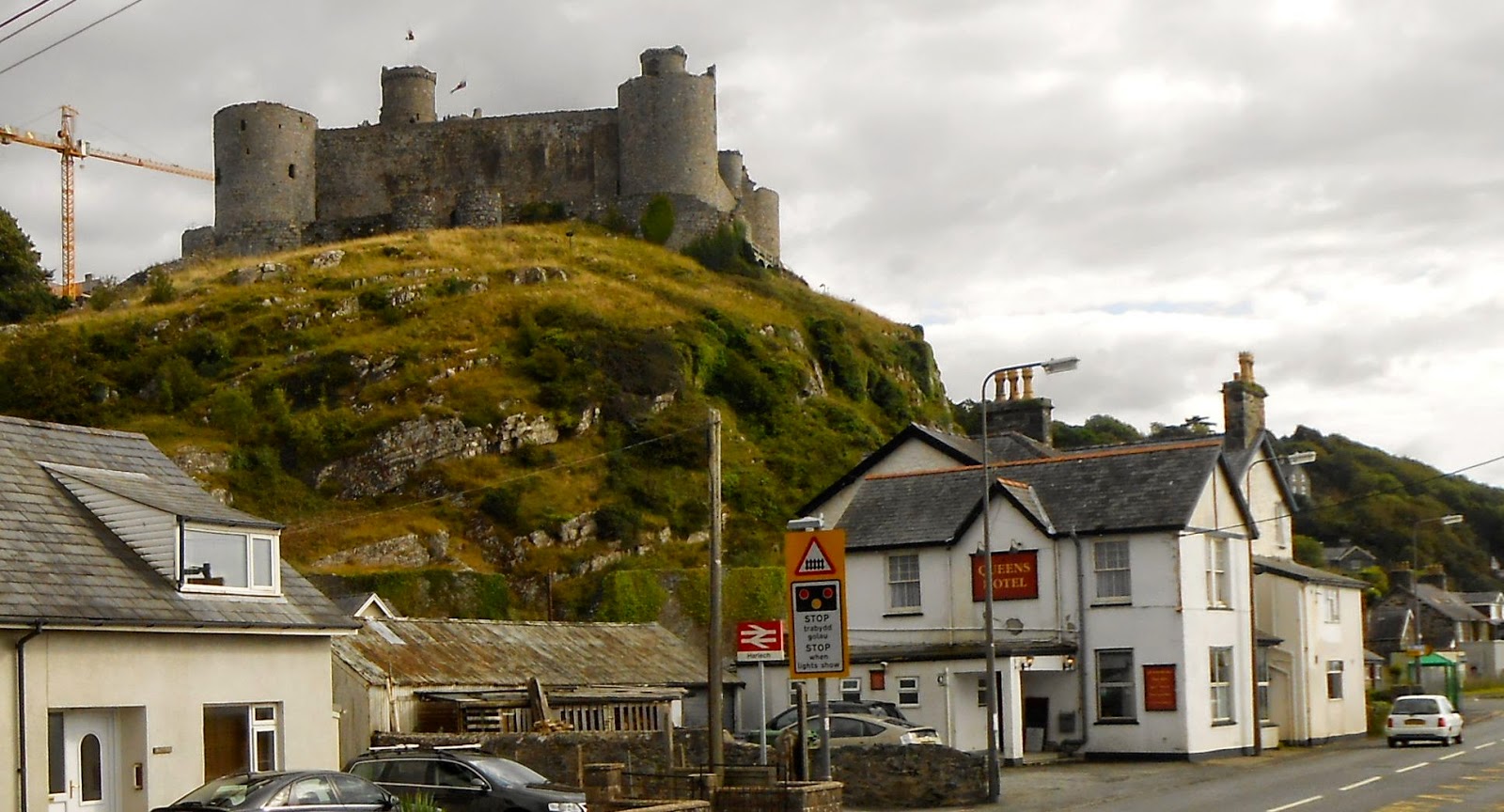 Harlech Castle
The last part of the journey is — at the moment — by coach, as they are reinforcing a railway bridge.