This above was our first pitstop on the way north, and shows our rig, which was to be our home for the next 3 weeks.
This was a lookout along the highway north, looking across to Shark Bay. You can just see a thin blue line that is the sea around the small camping place of Gladstone. The bird is a crow; as one moves away from Perth, Australian Ravens disappear and one finds instead the Little and Torresian Crows.
You also discover the wierdness of Australian travellers, who seem to have an abundance of garden gnomes they want to rid themsleves of on their travels…
These little guys (above and below) overlook a steep cliff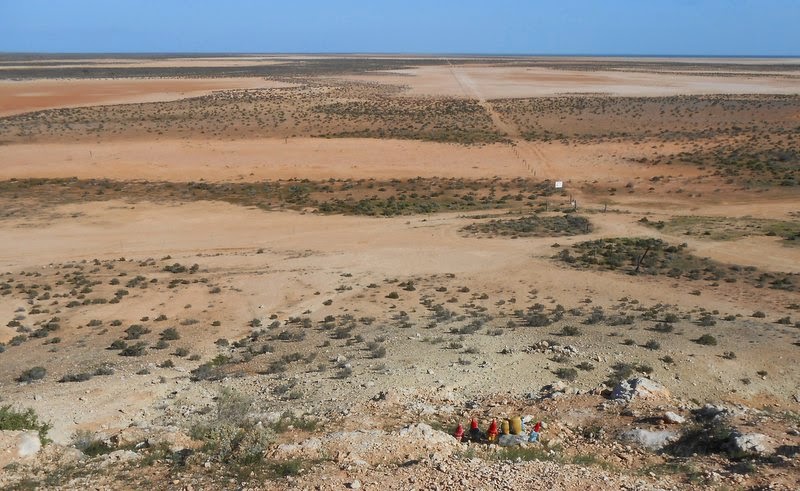 Those are little green plants are trees, way down on the plains. Those red spots are gnome heads on the cliff edge…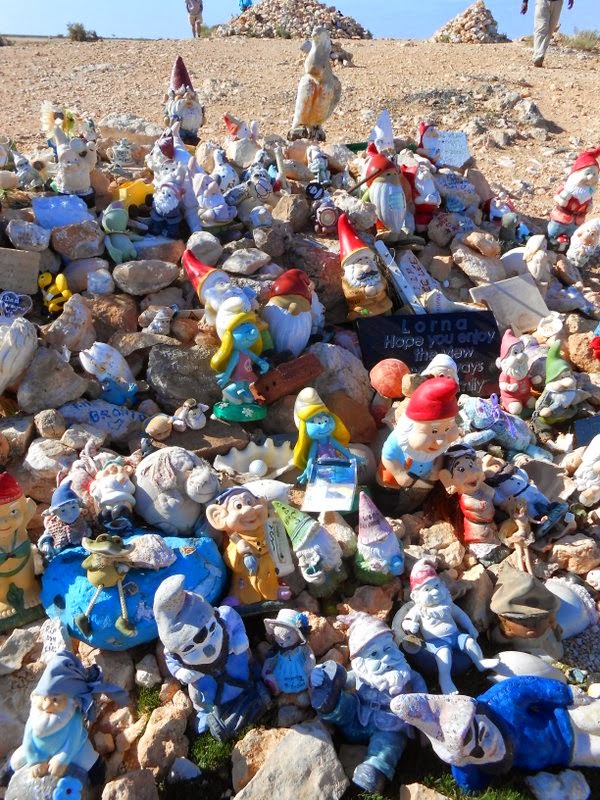 Above: here's a close up of the gnomes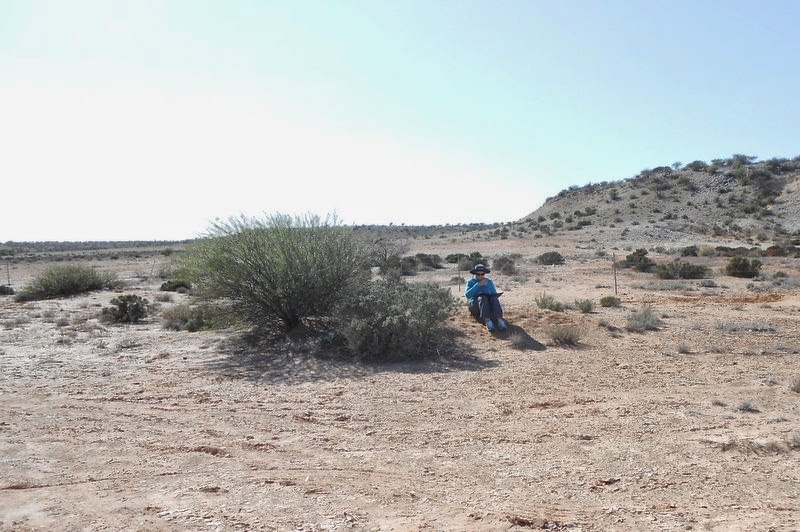 And another pix of me copyediting in the wilderness.
(Ok, so this one was posed, just to make my editors feel guilty.
Bet that's not successful, though — editors are a hard-hearted bunch. Ask any poor writer…)
I was indeed working, but mostly in the car while someone else drove.