Some of you probably know already that I was away for about 3 weeks travelling up north in the Pilbara region. We covered over 3,000 kms. It's a BIG country.

I will be posting photos of the journey over the next couple of weeks, before I leave for London and the Worldcon.

We started down in the south (we live south of Perth). Our first stop was at a caravan park along the highway north, just an overnighter. Because it was a dark night the Milky Way was spectacular — brilliant in a way citydwellers never see the night sky.
The following 2 nights were spent in Carnarvon, followed by Coral Bay (Ningaloo), then Exmouth (Cape Range National Park), Karratha, Millstream-Chichester National Park, Tom Price and Karijini National Park.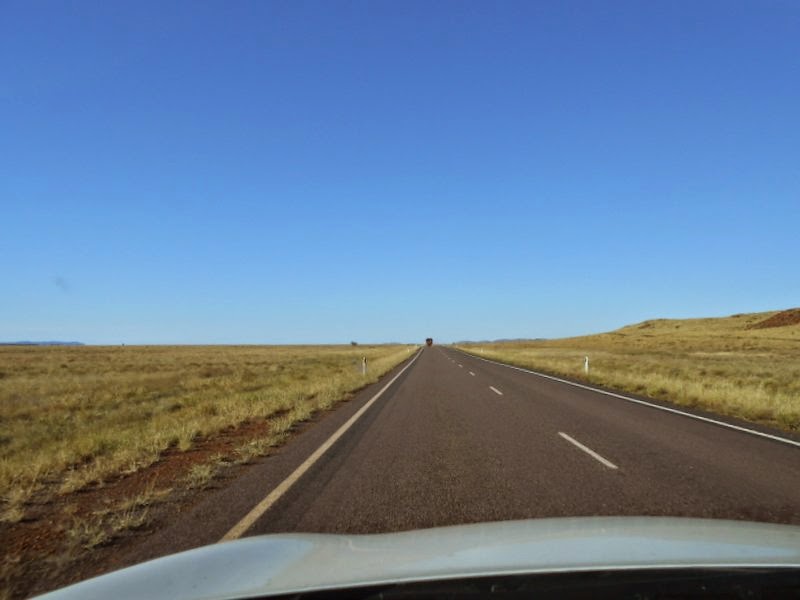 Is that a truck ahead? Wow, some traffic!
On the way back, we stopped at Cue. After all, it's a loooong way home…
As we travelled north, I worked in the car — completing the copyedit alterations of Book Two of The Forsaken Lands. Easy enough on those long stretches of country where the road is very, very straight (i.e. most of the journey, in fact) and often not all that much to see! (Note the blue sky. We didn't see a cloud for two weeks…)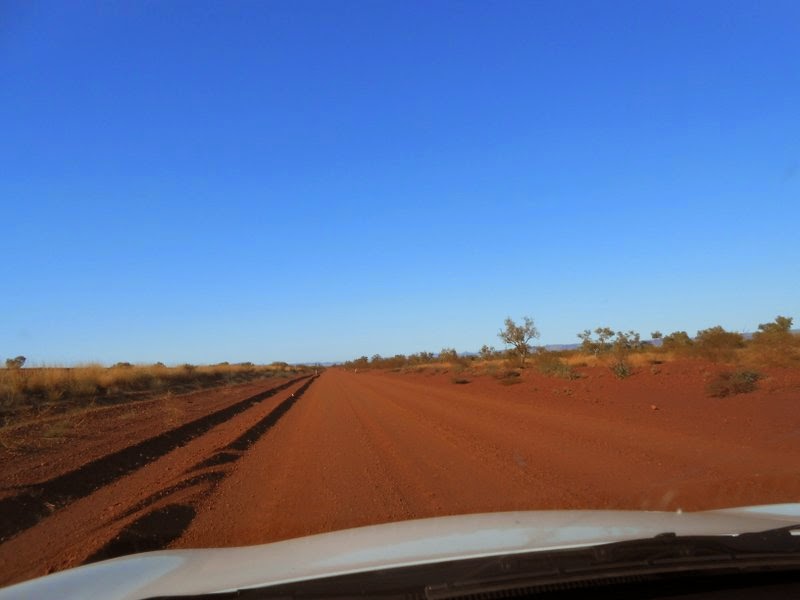 It's a red country. Really, really RED…
Oo-er… Look, some hills!
Copyediting and Termite mounds on a rest stop…
I've always said I can write anywhere, and that ability is a real asset when there's a deadline.