Or perhaps, more accurately, Splendid in the grass, for this is the Splendid Fairy-wren and part of his family that we came across today on our morning walk. This charming male hopped all the way up to my feet, hence the rather odd angle of the first couple of photos.
Malurus splendens splendens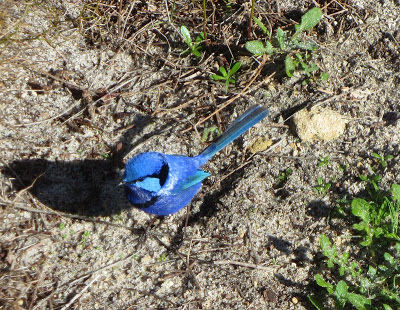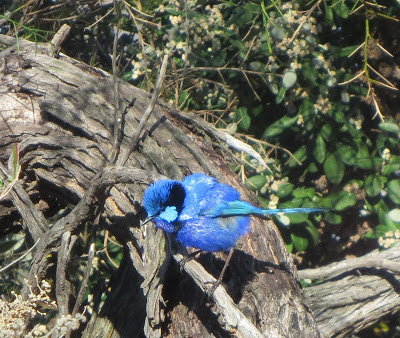 Fluffing up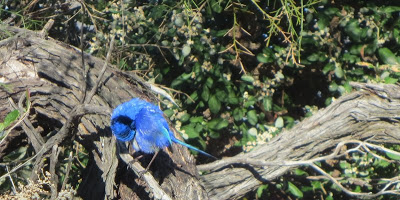 So what, I get itchy sometimes…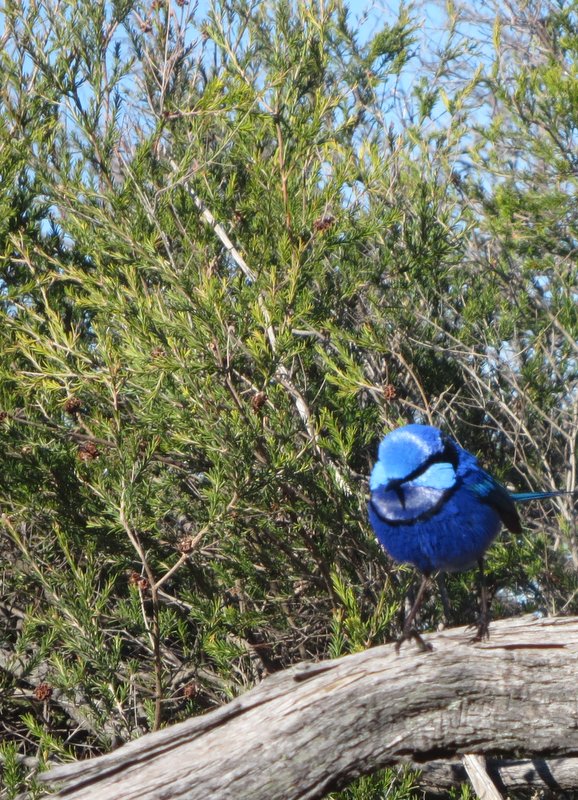 And below, a member of his family, another male, non-breeding.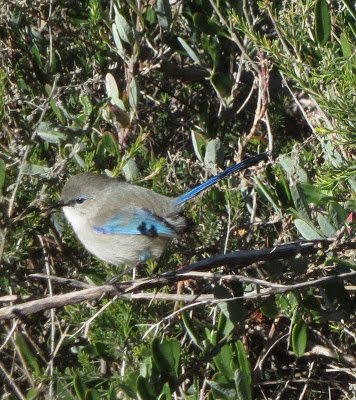 And one of the females below. Fairy-wrens are social, living in groups which cooperate and defend a territory, but there is usually only one breeding pair.