Much of the past two weeks has been devoted to dealing with the copy edit of "The Lascar's Dagger." Today I needed a break, and of course … I went to my usual haunt over the back fence.
The Osprey nest and a looming rain shower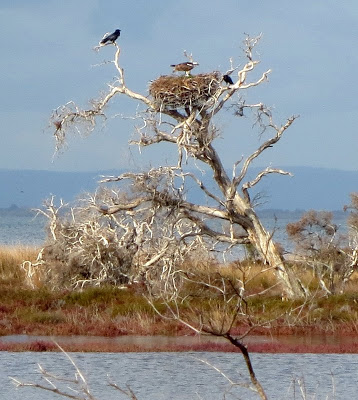 The young osprey and two ravens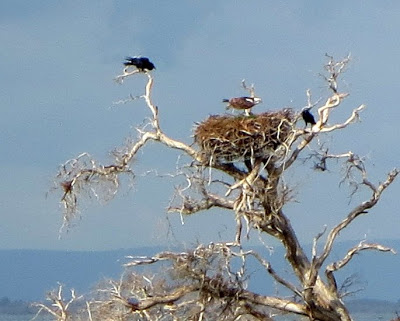 A close up — the ravens want the scraps
Parent birds fishing
Missed!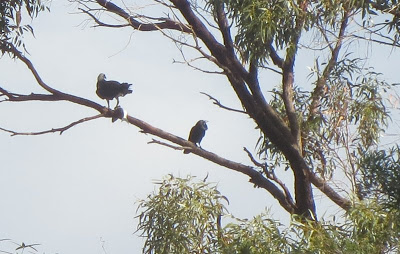 The one that didn't get away, clutched in a claw, and another hopeful raven
Splendid Wren
And after the walk, it's back to the copy edit, refreshed.