A dry landscape
But even dry landscapes have beauty within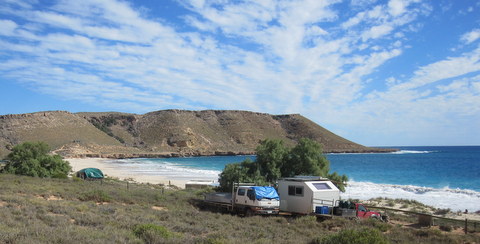 Red Bluff beach caravan park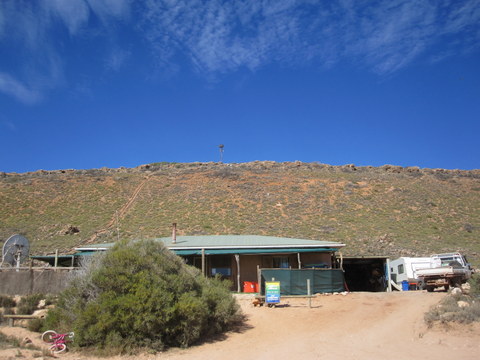 The caravan park office/shop…and what is that on the bluff behind? A communication tower…
…with an osprey nest and an osprey bird landing on it?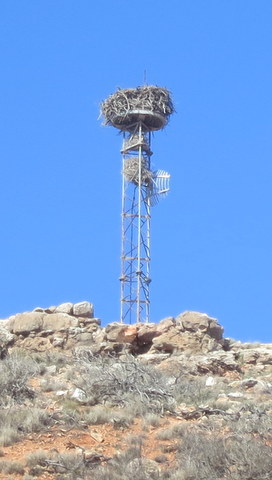 Three tiers, note. I suspect the other nests belong to crows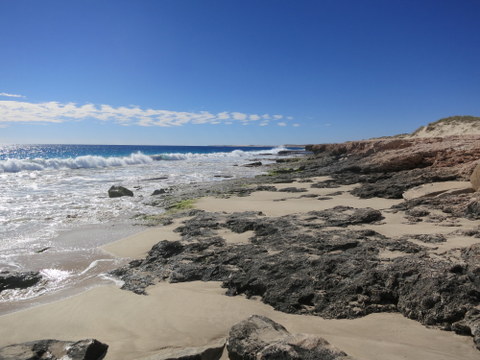 Beautiful beaches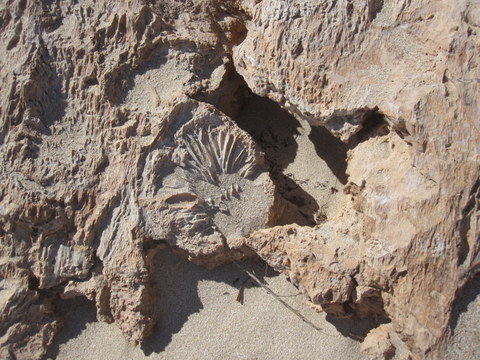 Complete with fossils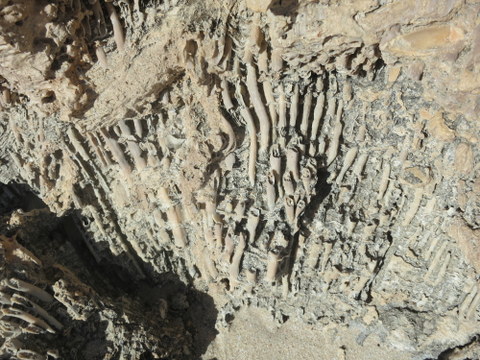 Lots of fossils
…and still more fossils
And another beautiful beach — deserted…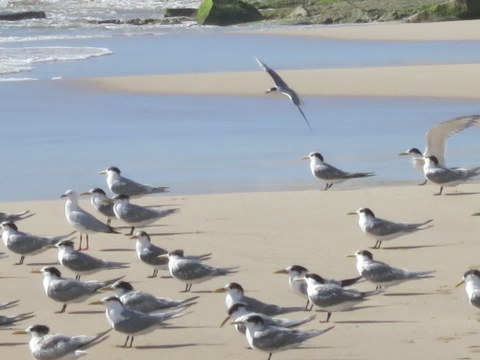 Ok, so not quite deserted. The Crested Terns were out in full force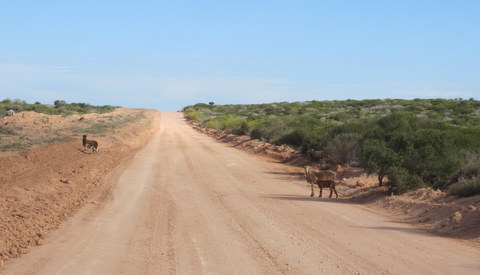 Back on the road again…and what are those odd creatures?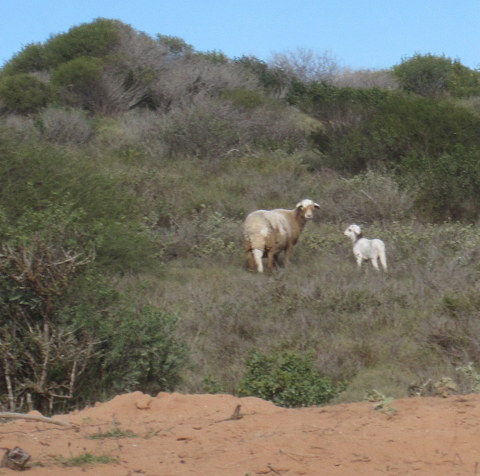 Fat-tailed sheep
Really, really fat-tailed sheep