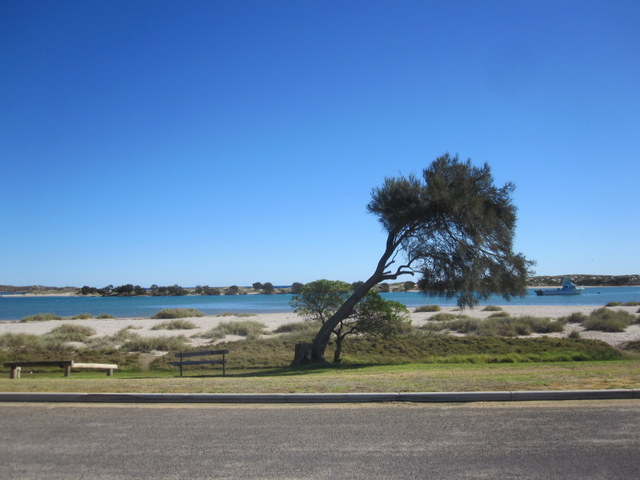 The Murchison River is supposedly 850 kms long (510 miles), the second largest river in Australia after the Murray-Darling. I say supposedly, because…well, in common with many Australian rivers, much of it is dry riverbed more often than not.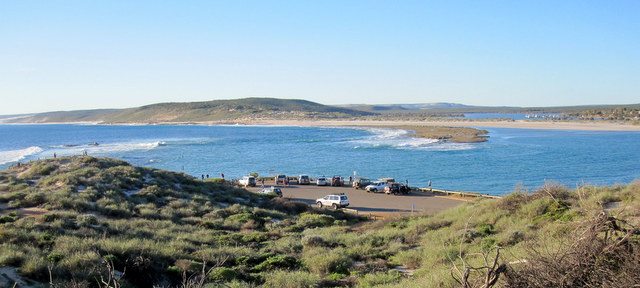 The river's entrance can be as calm as a puddle, but more often, it's a swirling, breaker-washed patch of water that demands a Z-shaped route through jagged rocks.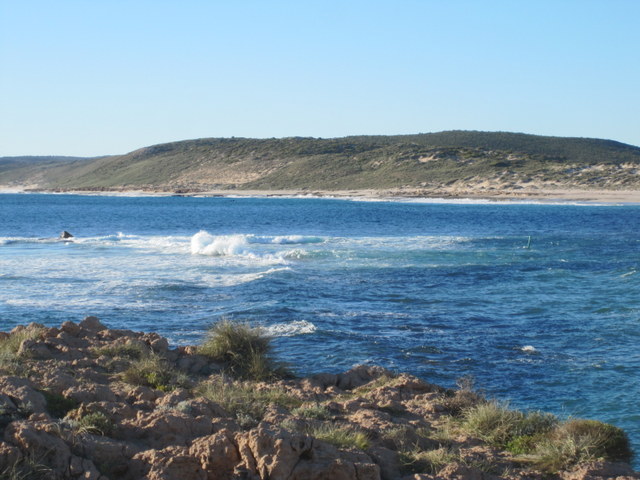 Here, you can see the rocks clawing out into the entrance; unfortunately you can't see the humpbacked whale that was repeatedly breeching and whacking its tail right there. (Damn digital cameras that click after the action is over…)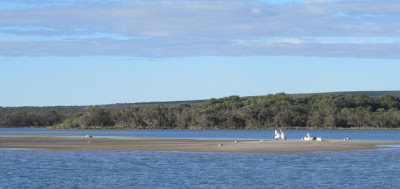 Further upstream, life is calmer, with pelicans and Black-fronted Dotterels and Red-capped Plovers resting on a sandbar…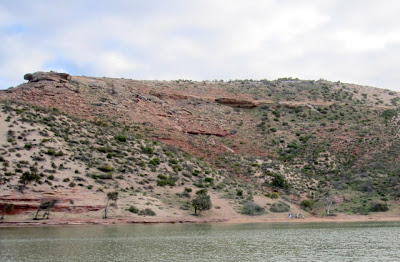 …while above, people picnic at the foot of Tumblagooda Hill. Tumblagooda Sandstone — 400 to 500m years old –gives it that red colour.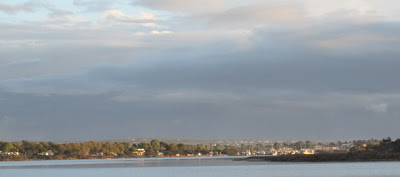 Kalbarri and the Murchison at dusk.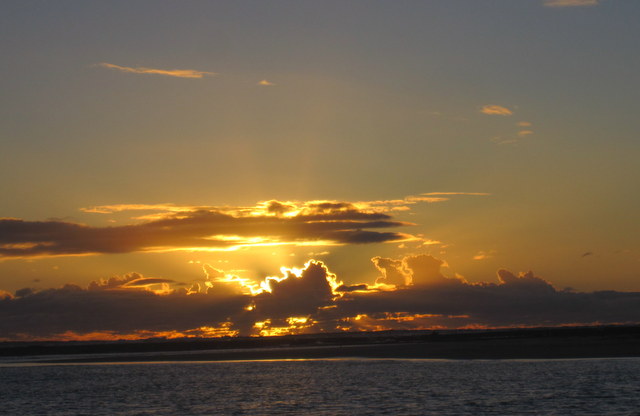 And wow, it was a place of incredible sunsets.
And windswept shores.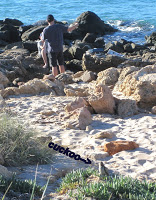 We all had our hobbies to pursue, like me with my birding. Spot the cuckoo (photo, left)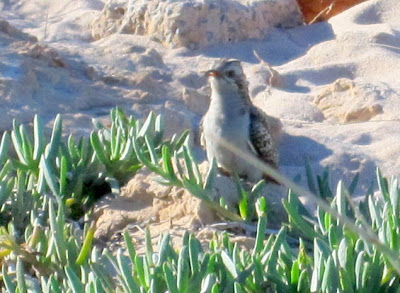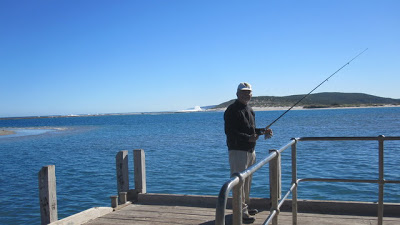 Husband with
his fishing.