Kalbarri had still more to offer us than I mentioned in yesterday's post. Spectacular walks along the coast and into coastal gorges and beaches…like these:
Mushroom Rock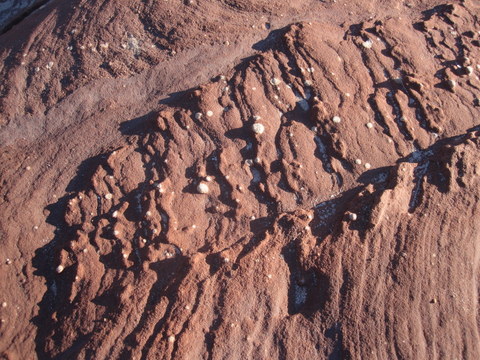 I know this looks as if someone dripped vanilla ice cream on reddish sandstone, but…
That white stuff is hard white rock embedded in millenia-ancient sandstone, and finally uncovered by erosion
No, no one painted the rocks with circles. These are the rocks, just as they appear.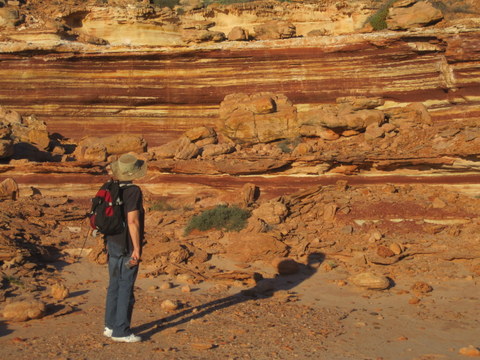 And no, I didn't adjust the colour.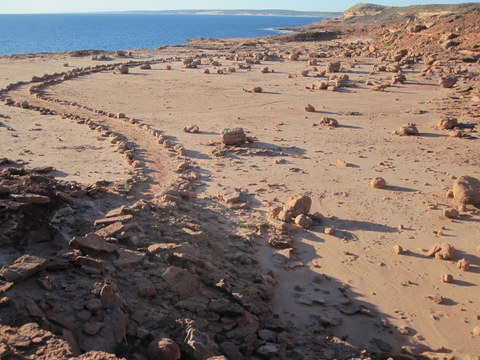 Ok, this one had a bit of human help.
But not this one.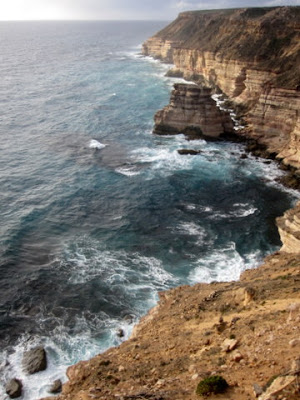 There is a coastal cliff walk which produces scenery like this.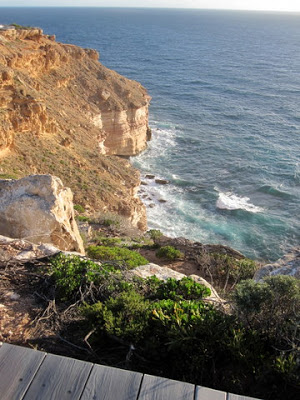 And this.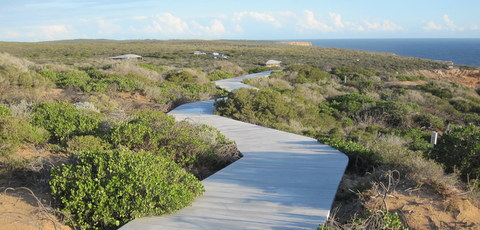 Here, the path is made for you.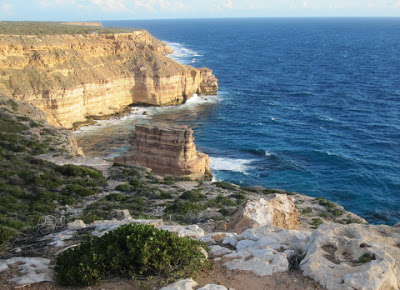 And this is what it looks like at sunset.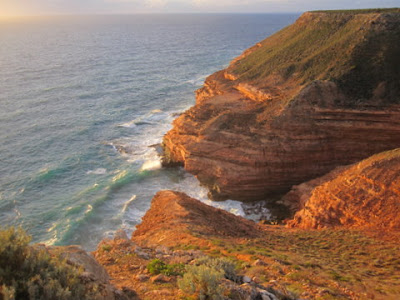 Tumblagooda Sandstone. It rocks…