If you don't like blogs about places, then proceed no further. I'm blogging about our three week trip into the central districts of a state that is bigger than Texas, New Zealand, Japan and the British Isles combined, plus some.
Western Australia.
It's a BIG place.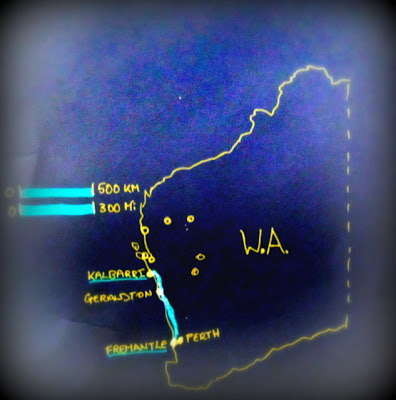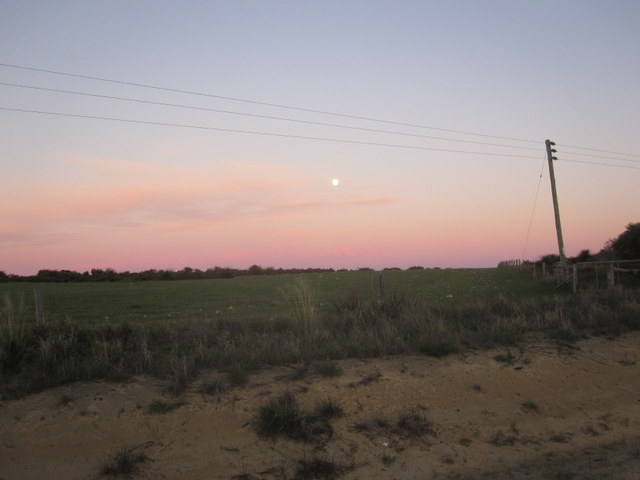 And this was Day One:
Fremantle to Kalbarri. Over 600 kms.
We left before dawn…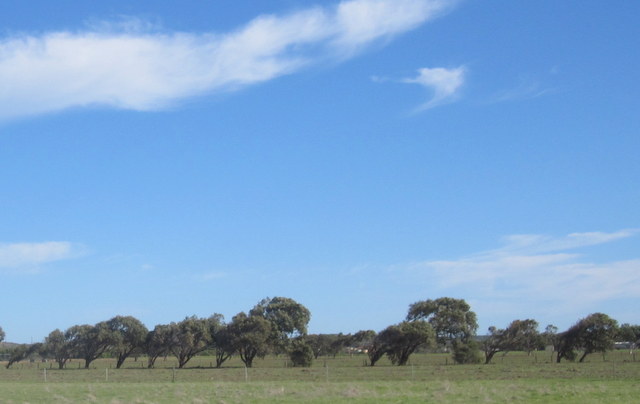 Just south of Geraldton, the trees all lean away from the coast…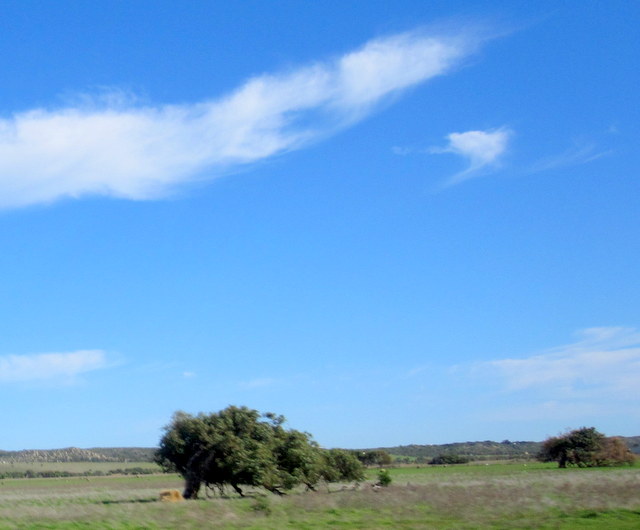 …like this one. That's the trunk on the lefthand side.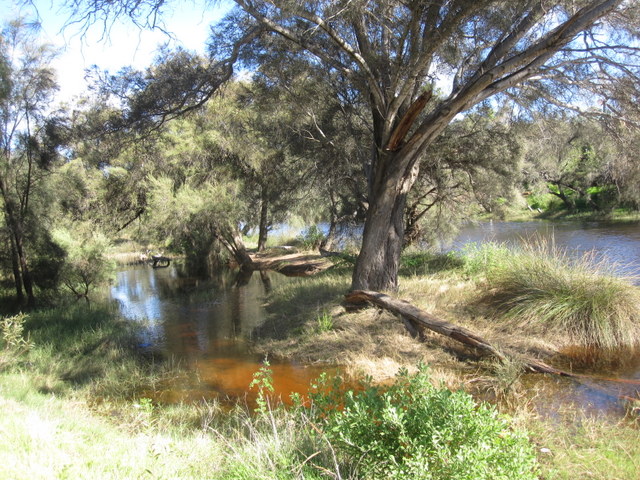 Lunch was a picnic north of Geraldton on the Chapman River
And this was our rig.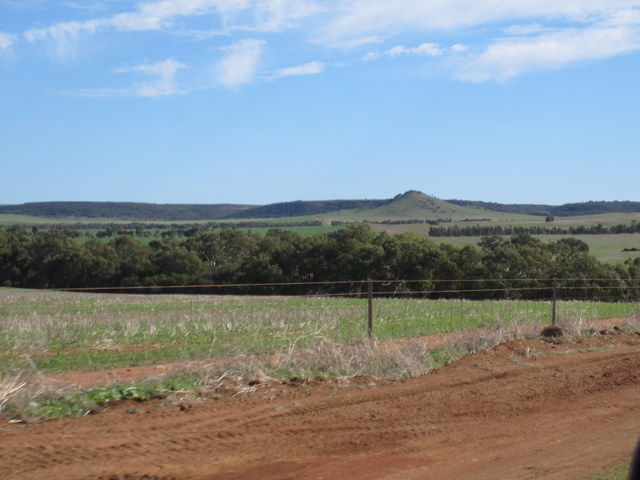 Some farming scenery north of Geraldton.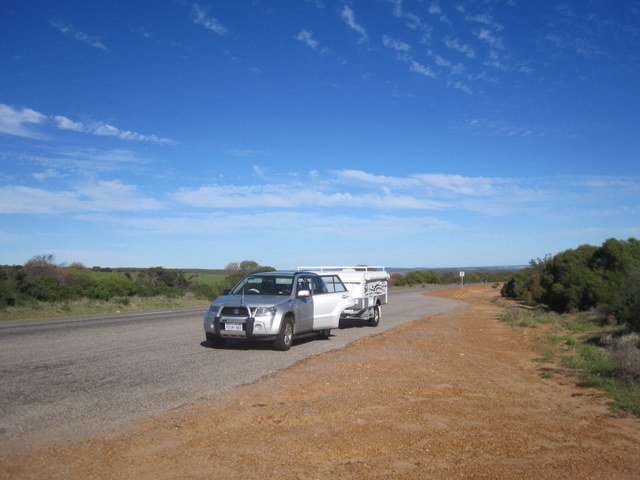 Still further north in the afternoon, the trees become bushes and the sky broadens and brightens…
And before nightfall, we were in Kalbarri. In the caravan park on the estuary.