Some of you will remember a village called Creed (if I remember correctly) in the first book of the Isles of Glory. The entire book was set on a sand spit called Gorthan Spit, and the village was built of blocks made of an accretion of tiny white shells, washed ashore, and then cemented by time…

Well, above and below is the quarry for just such blocks.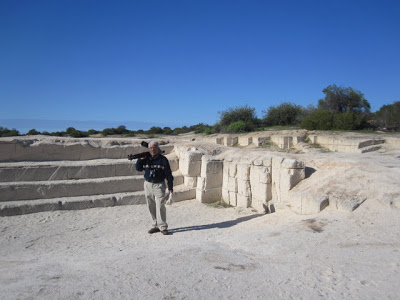 In the past, these blocks were used for every from gravestones of children or drowned sailors:
To Churches: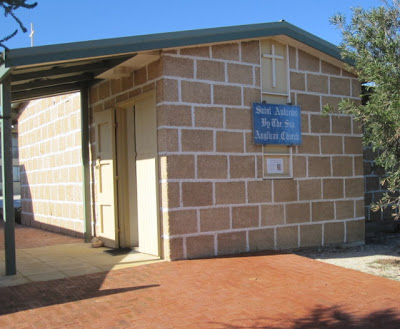 Fonts: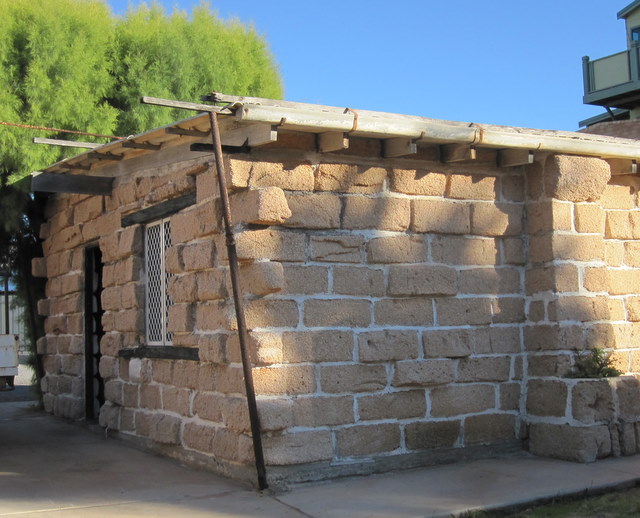 Houses or Restaurants: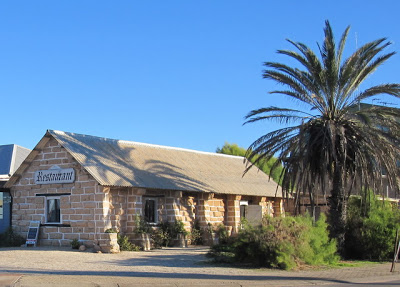 With time, the white shells mellow, stained by the dust of red soils.
And so here I was this week, revisiting Denham, Shark Bay, Western Australia, where the germ of an idea originated and started a whole train of thought.
.
The result was The Aware.