So, we drove away from Kalbarri, crossed the Murchison, where we did a spot of birdwatching where there were ducks, grebes and swans on the river and a hobby teasing a kite…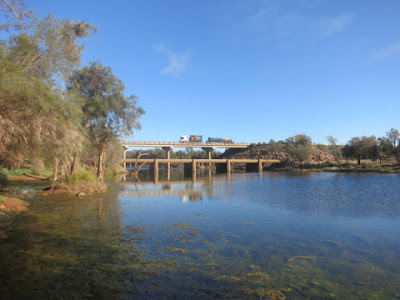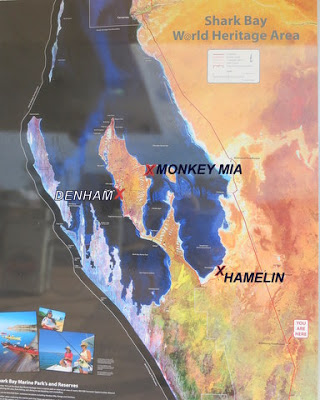 The next stop was Hamelin Pool, where we stayed at a caravan park the old Telegraph Station, now a museum.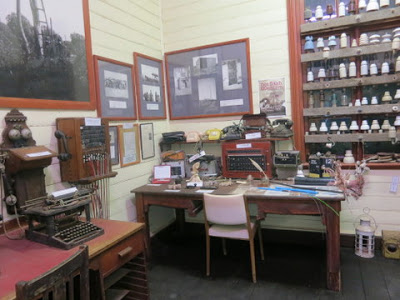 Nostalgia anyone? You know, for those days I remember of telephones (attached to the wall) that you had to windup to get through to the postmistress who managed the switchboard…
(Our phone number was Kelmscott 201.
)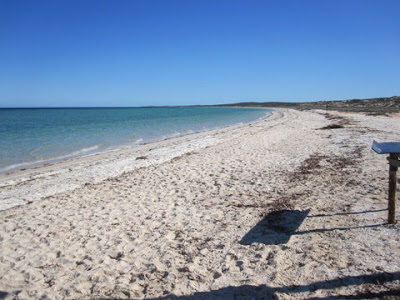 Hamelin Pool is also known for its shell beaches that I talked about before
(July 14th)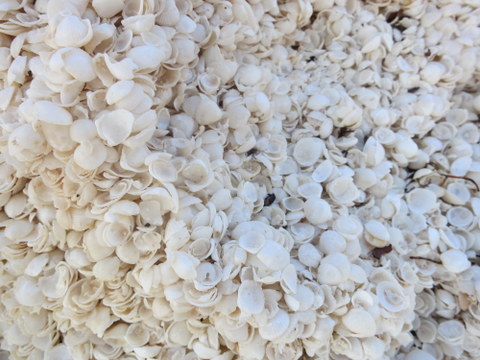 …made of coquina shells, cut into building blocks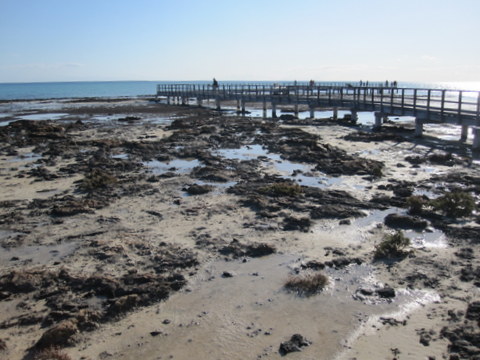 Mostly, though, Hamelin Pool is known for its stromatolites. It is only one of 3 places where they are found now, yet for 3 billion years or so, cyanobacteria ruled the world, building these structures — thus making the world habitable for us oxygen breathers.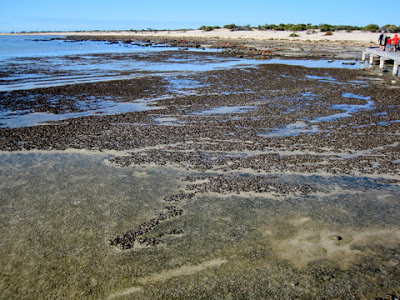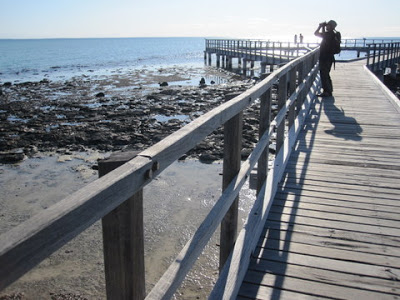 These guys are not all that old. 3,000 years maybe? But they are still pumping out the oxygen…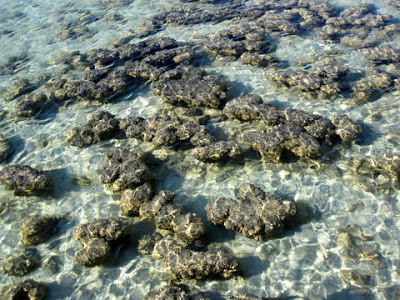 There are 3 types, and they are what has made this a World Heritage site.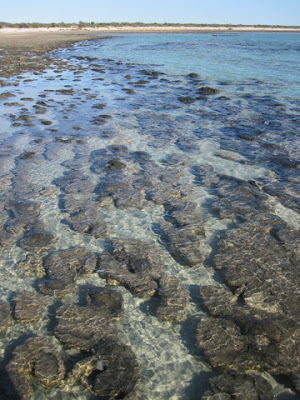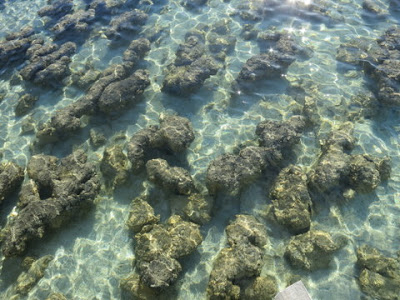 These Red Caps, below, are dead or dying, because 500 or 1000 years back the sea receded a bit.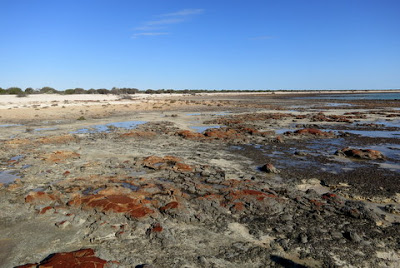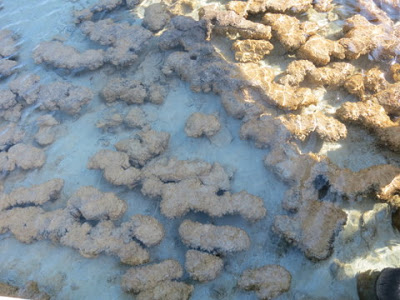 The first time I came to Hamelin was about 1957. We stayed in the massive woolshed there, where bales were stored awaiting the arrival of boats to take of the clip in the days before the roads were reliable. (I thought that was really cool). Alas, they drove their drays over the stromatolites, and you can still see the damage, even though no one has done that for maybe 60 or 70 years…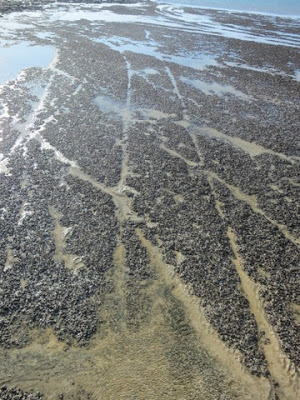 One of the things I will remember most about Hamelin was the constant call of the Chiming Wedgebill, with its pointed headgear and its: "Didja get drunk…didja get drunk…"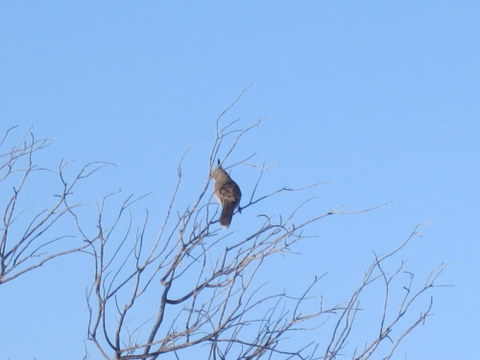 Although one of the people stayingin the caravan park thought it sounded more like a creaky old windmill turning in the wind.