Oddly enough, Shark Bay is better known for its dolphins than its sharks. This is the place where folk on boats used to feed the dolphins with fish when they came around their vessels, and this has developed into a managed tourism industry — managed to make sure that the animals are fed properly and not too much.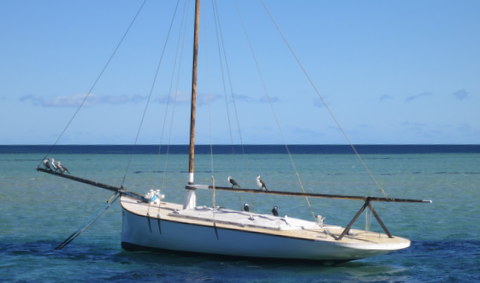 Birdwatching…Pied Cormorants
Years ago, I came here with my mother and kids, and — we fed the dolphins, standing waist deep in the waer with these gorgeous creatures swimming up to us to take the fish from our hands. We didn't do that this time; instead we went for a long walk.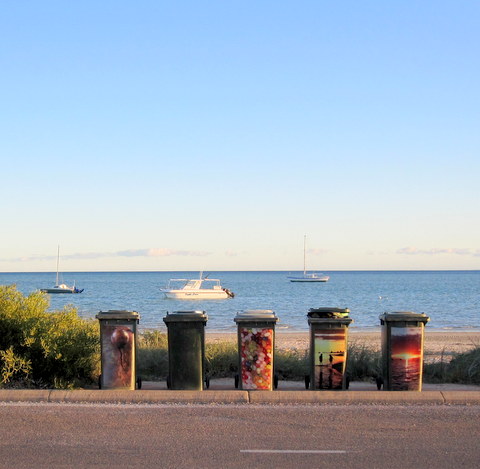 Denham rubbish bins
Our camp in the caravan park, Denham
Track near Monkey Mia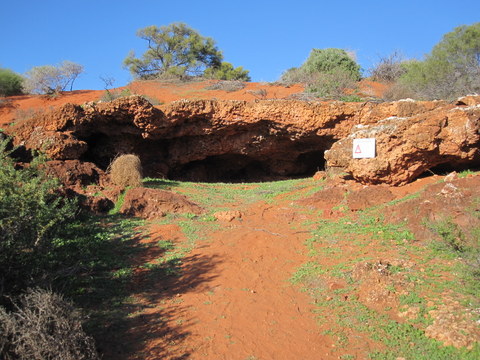 Cave near Monkey Mia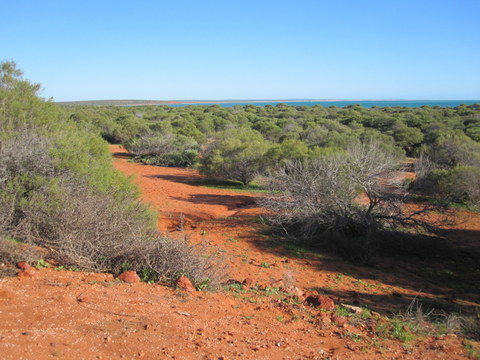 The red country…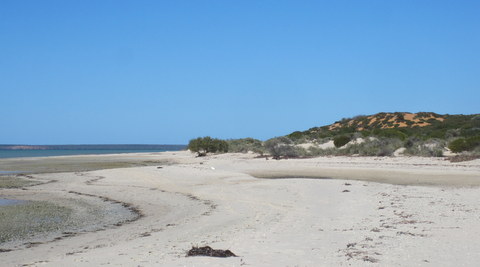 Beach, Monkey Mia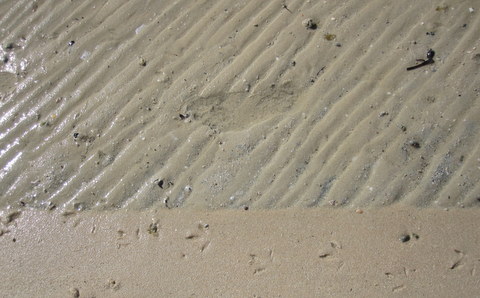 Weird wave and water patterns, plus footprints (human and bird)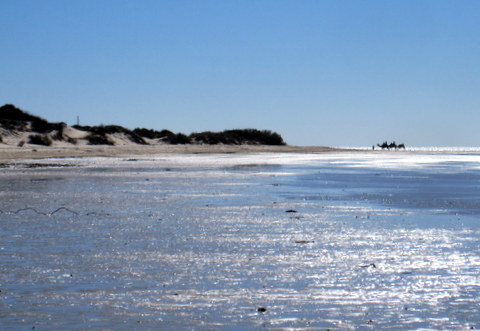 …and camels…
…and kids playing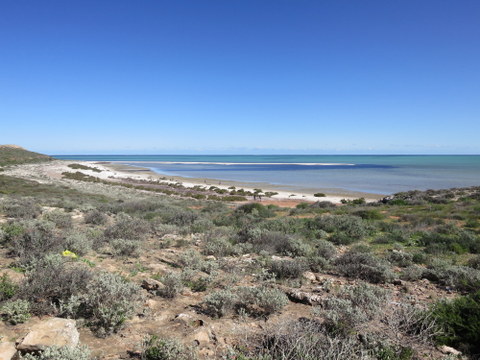 Another beach. There's a lot of them…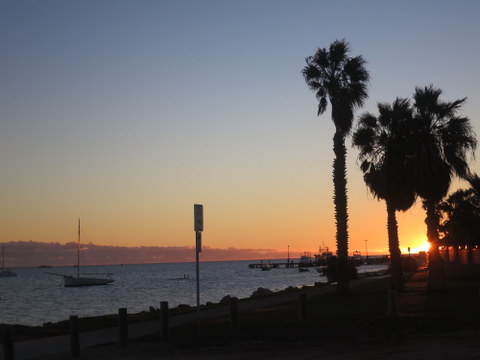 Denham sunset
…and here is my piece de resistance: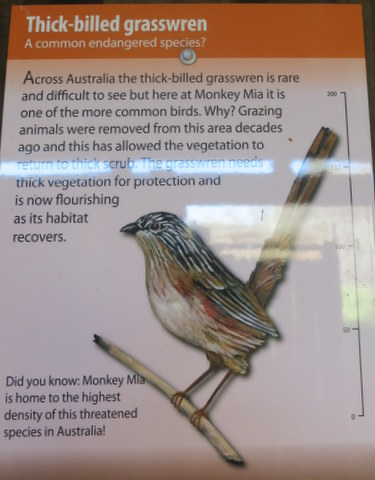 I saw it!!!!!!!!!
Saw it right in front of the bird hide, i.e., we were outside the hide…