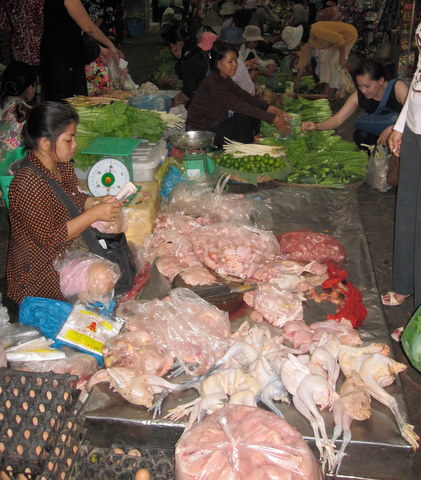 The Old Market in Siem Reap has everything you could possible need, from silks and carvings and paintings to fresh fish and kitchen utensils.
But interesting as it is, people come to the area for its temples. We started off at this one below – dating from the 900s – a Hindu temple that was never finished. And, in this area, both those things are the norm. Cambodia may be 90% or more Buddhist now, but where the past is concerned, worship changed from one faith to the other with stunning frequency.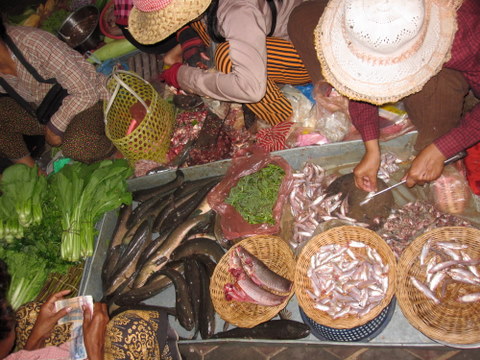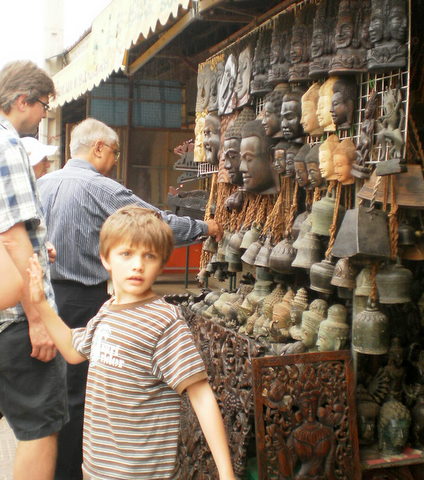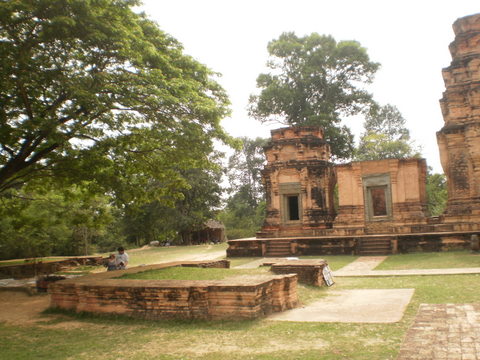 When Hindus reigned, tax money went relentlessly to temples celebrating the Hindu pantheon. When the next ruler was Buddhist, the Hindu temple was stuffed with statues of Buddha. And so life went on, religious cycle after religious cycle.
When one king died, the next often abandoned the temple being built by his predecessor and started his own. There are an amazing number of unfinished temples!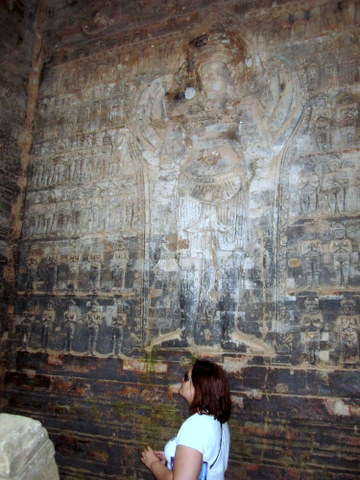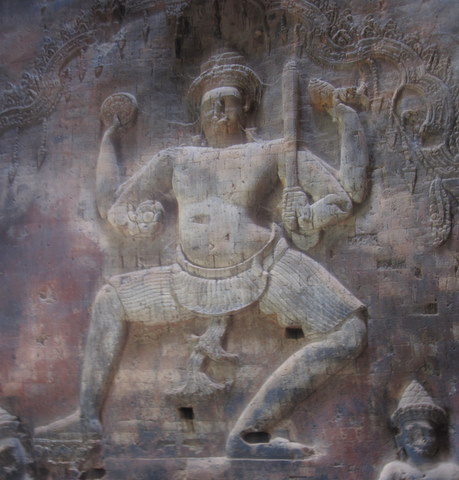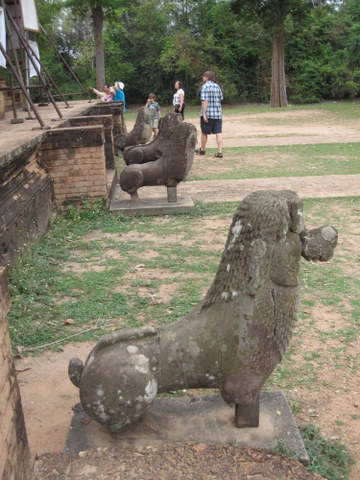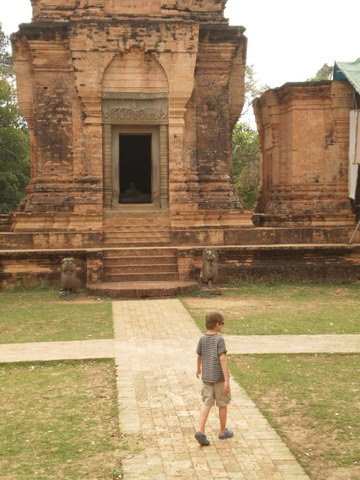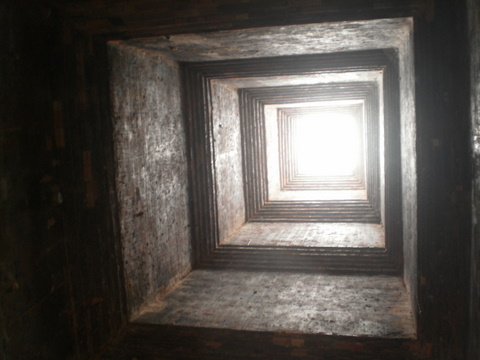 Inside, looking up…over a thousand years of stonework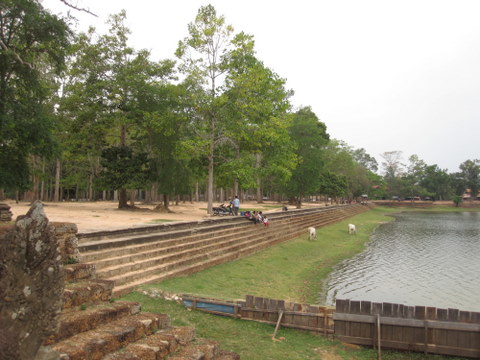 Not far away from this ancient temple there is a lake. Well, not a lake, actually – it's the king's baths with stepped sides, artifically created, once the playground of 300 concubines; now home to a whole lot of Little Cormorants and the drinking trough for some cows… (O, shades of Ozymandias…)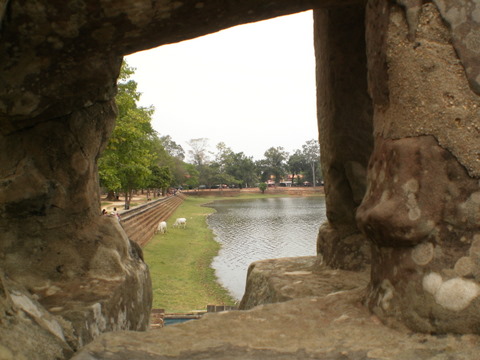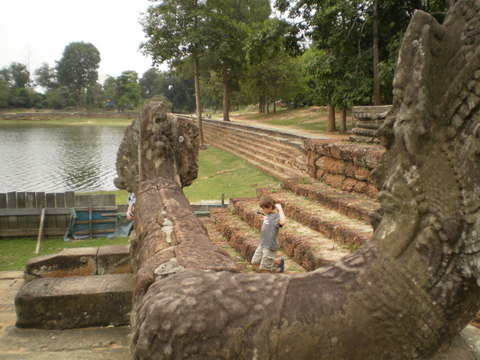 As you can see from one photo: for me, identifying the local avian life wins over listening to the chat from the guide. Interesting, though, to consider that this civilization was sufficiently organised and prosperous to produce this kind of artwork, temples and swimming pools, at a time when Britain was as yet mostly without its castles and cathedrals.