More from our Cambodian trip.
We watched the cormorants flying in to roost
Angkor Thom was the last capital of the Khmer Empire. It was surrounded by a moat and a wall and contained numerous temples and a Royal Palace going back to first half of the tenth century.
(Think about that for a moment! That was the end of the period usually referred to as the Dark Ages in European history.)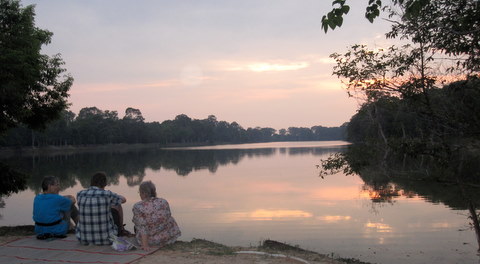 G&Ts beside the canal
Although the foundations and an enclosing wall around the palace with entry towers have been identified, many buildings, probably constructed of wood, have gone.
A long causeway leading to each entry tower is flanked by a row of 54 stone figures on each side – demons on the right and gods on the left-to make a total of 108 mythical beings guarding the city of Angkor Thom.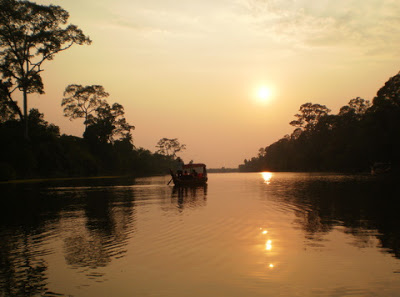 We took an evening boat ride on the canal
The city is a square, each side three kilometers (1.9 miles) long, with an 8 meters (26 feet) high wall and a moat with 100meters (328 feet) wide.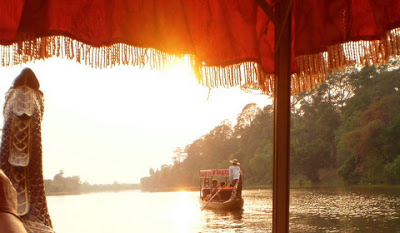 Daughter and family