Daughter and I were lucky to have
Cheryl Morgan
to guide us through the historical and market delights of Bristol, which made all the difference.
Above: You are never far from the water in Bristol – once one of the great ports of Europe, with some unpleasant ties to the slave trade.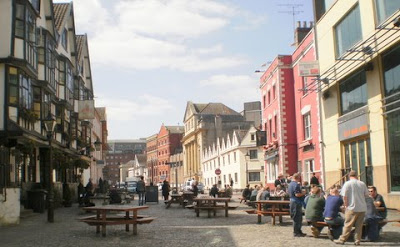 Below: The city is full of little corners of architectural gems from the past.
Below: what about the delightfully camp guys on the church clocktower?