Some more from our day in Bristol with Cheryl.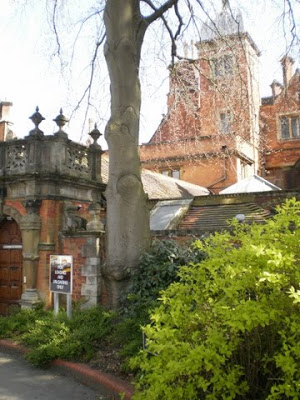 Above and below: part of the university buildings next to the bridge.
The bridge spans the Avon Gorge.
There's an interesting story about the bridge – Telford was supposed to judge the competition, and rejected all the entries, submitting one of his own instead. This ploy was not popular and in the end the project was offered, after another competition, to a 24 year old man called Brunel …a name now pretty much as well known as Telford.
It was his first major construction, started in 1831. However it wasn't finished until after his death many years later – for political and financial reasons.