Some more photos from the lighthouse…
Above, the morning parade from the Javan Mynas…
Had 1,300 plus raptors today, including a crazy pair of kites that didn't seem to know if they wanted to be in Malaysia or Indonesia…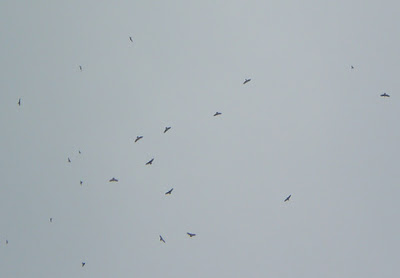 And J0 – I dropped my camera. Totally wrecked it, so no more photos!
This is the view looking down on the sea (those are corals). Yesterday we were treated to a hot courtship between two green turtles…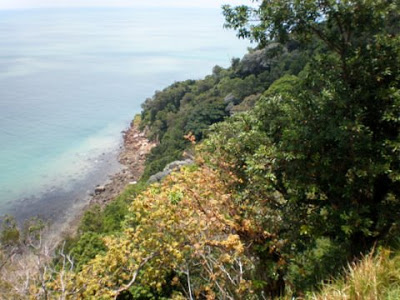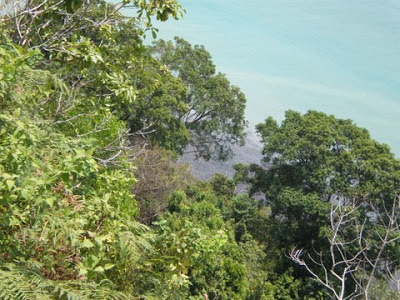 And yes, I am still doing my copy edit. Work goes on.