Above: Some Japanese birding visitors from Hiroshima : the Matsushima family
Counters at work – and it was 38 degrees (over 100F) in the shade…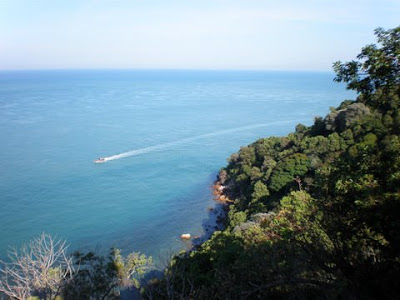 Above: A view from the lighthouse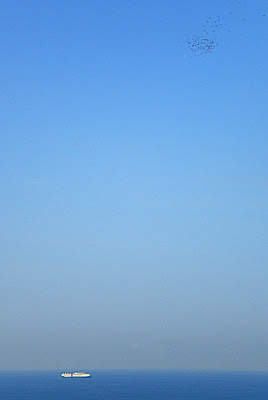 Every morning the resident Javan Mynas fly out over the sea and perform an aerial dance for our benefit.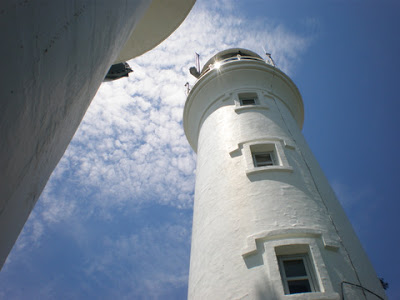 Below: the road to the lighthouse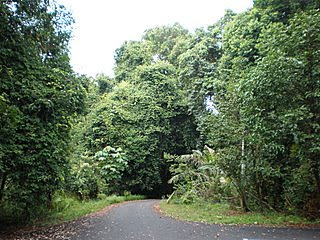 Today was a wonderful day – two and a half thousand raptors, mostly Oriental Honey-Buzzards, with a sprinkling of Grey-faced Buzzards and Black Bazas, not to mention Barn Swallows, Fork-tailed Swifts, and Blue-throated and Blue Tailed Bee-eaters, all on their way north….
Remember, you are coming to join us this weekend, right? Ilham Resort, Port Dickson. Bird Fair. Saturday and Sunday from 10 a.m. I will be giving a talk on Saturday on Raptor Migration.