We are actually in Esperance tonight, but I am going to backtrack a bit, because I have managed to get a good internet connection (hellishly expensive though), so I can download some photos.
So this is Kalgoorlie…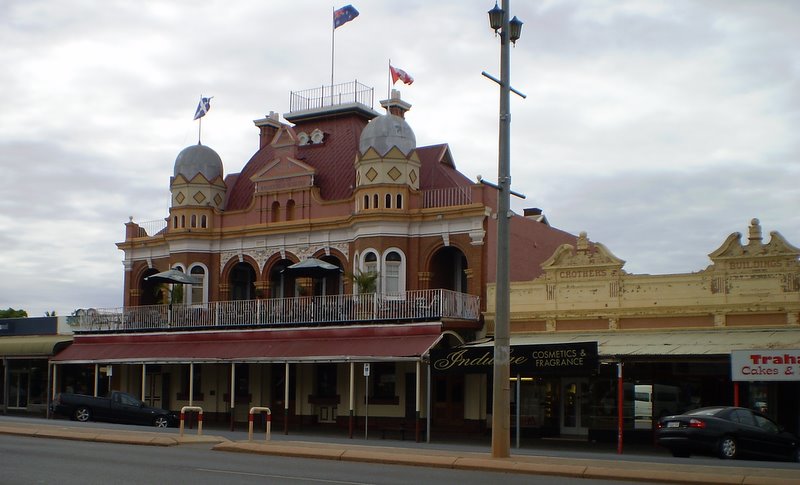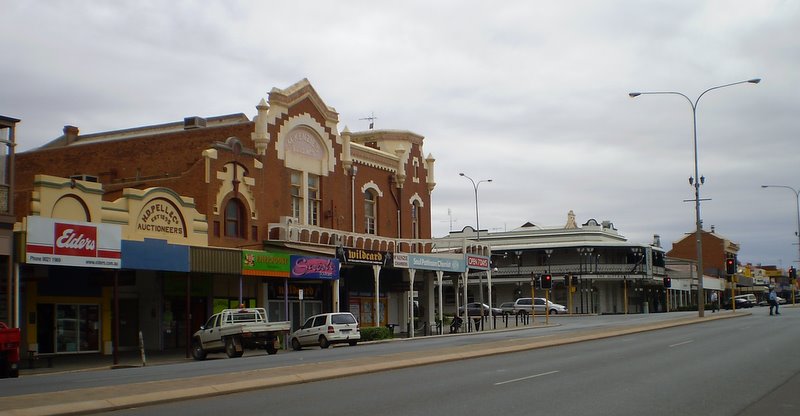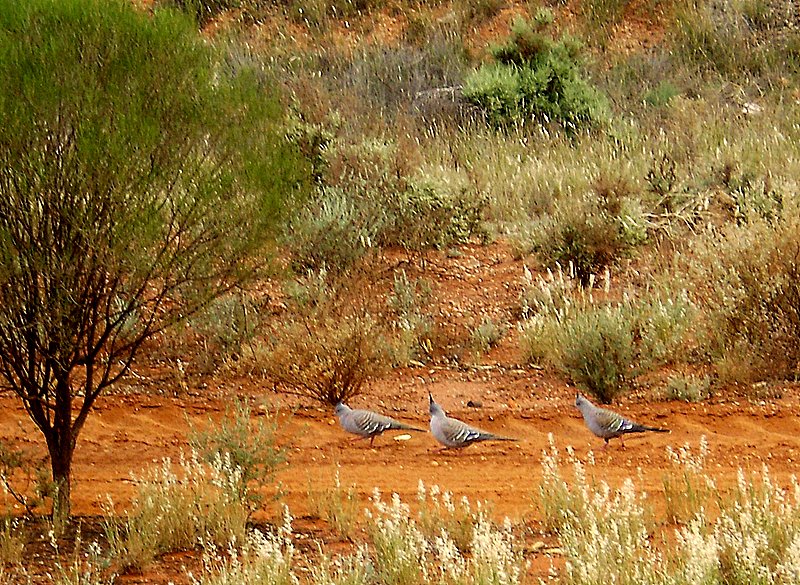 Day two of my trip started with a morning spent in Kalgoorlie, beginning with signing some books in the Angus & Robertson bookstore – and it has a huge science fiction and fantasy section managed by the lovely Tanya and Siobhan. In fact a very impressive store. I think Theresa, the HarperCollins rep in Perth, told them I eat booksellers for breakfast if not served with coffee…
Kalgoorlie has a surfeit of gorgeous public buildings, and – of course – hotels… It is also surrounded by mines, now all open cut, which means a landscape of savage rawness on a staggering scale. Note the size of the tailings – large enough to be called mountains on the scale of Australian mountains? – and the depth of the open-cut goldmine, Superpit. Those specks along the wall of the slope are trucks the size of T.rex.
The birds are Crested Pigeons out for an early morning stroll.
This is a harsh land. We passed though a small part of the largest temperate woodland remaining in the world – the Eucalypts survive dry conditions too severe for farmers and graziers, and so it has been largely left alone.