Years ago, we visited a village in rural Malacca, to interview a lass who wanted to be our maid. All I can remember about the place now was that it was poverty-stricken (this was in 1971) and that the girl had a relative, a two-year old boy, who had been born with a severe case of cleft palate/hare-lip. I had never seen anyone like that before: surgery fixed kids up pretty smartly in the West.

We asked why it hadn't been done with this child, seeing as an operation would have been free of charge at a government hospital. The parents replied, "Oh, pity him, having an operation, going to a hospital. He's just a little boy. How can we do that to him? He would cry! It would hurt him!"
I tried to explain that the surgery needed to be done early, otherwise it would not be as effective. It was like talking to a brick wall. The maid only stayed 3 months, and then asked to be taken back because she was lonely for her family. I never found out what happened to the boy.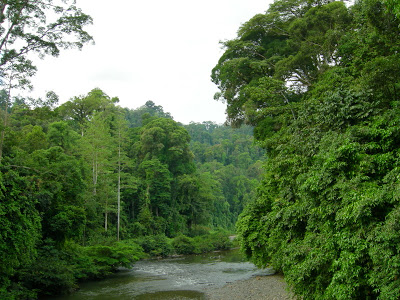 It had a profound effect on me, though. Up until that point I was all certain that one should respect other people's cultures and not drag them kicking and screaming into a world they didn't want to inhabit. That was the moment when I realised that ignorance and innocence often go hand in hand, and can have dire consequences. Do you think that boy, now a man of 35 or so, unable to speak clearly because he had an operation far too late (at whatever age they were finally took him to the hospital) thinks his parents were right? I doubt it.
That was the moment I decided ignorance is to be despised, no matter what it's cultural base. That was the moment I decided that there are some people who need to be dragged kicking and screaming into the modern world, and damn their culture. If it stinks, why tolerate it? And when kids get hurt, it stinks.
When the wife of a Pakistani child-rapist is ordered by a tribal council to be given to the father of the girl he raped in retribution (today's paper), it stinks.
When 38% of Indian-Malaysian women suffer abuse (today's paper) it stinks.
The cultures that encourage those horrors should be tossed.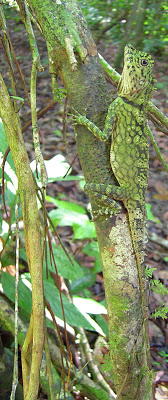 I am constantly amazed that Malaysians, who pay – let's say 50,000RM plus, and possibly a helluva lot more for a car – will then not bother to pay a couple of hundred ringgit to buy a car seat to secure their small children properly.
Every time I open up the paper and read of kids dead in road accidents, I wonder if it was one of those children I saw standing up in between the front seats of the car, chatting to Mummy and Daddy. Or sitting on Daddy or Mummy's lap in the front seat.
Brake suddenly, and child goes headfirst into the windscreen, a little flying three-year-old missile hurtling into oblivion … all for the want of a little common sense and a little less ignorance.
But sometimes I wonder if people have any sense. It's certainly not common. They'll call in a feng shui specialist to tell them the most ridiculous load of garbage on how to save their marriage by rearranging the house furniture, or how to get rich by flushing the loo a different way so your luck won't run away. And they believe the con artists who tell them that feng shui is a science and offer to advise them using age-long wisdom…
People get rich on feng shui, certainly. But it's not the gullible idiot who pays for advice that ends up in the money.
What happened to rational thought? Down with ignorance and the culture that spawns it. Every society (including Western ones) needs to look at itself and decide what is culturally worth keeping, and what should be thrown out.
Tropical Temper Rant over…
[Pix from Danum: a pill millipede and an agamid lizard, plus the rainforest.]