Just checking in briefly from a tiny internet café in a place called Poring, where people come to soak their weary muscles in the hot springs after ascending Mt Kinabalu. We aren't soaking, even though we did walk part of the way up the mountain in search of the Friendly Warbler (unsuccessfully, I might add). I took great pleasure in occasionally passing trekkers half my age on their way to the first leg of the summit…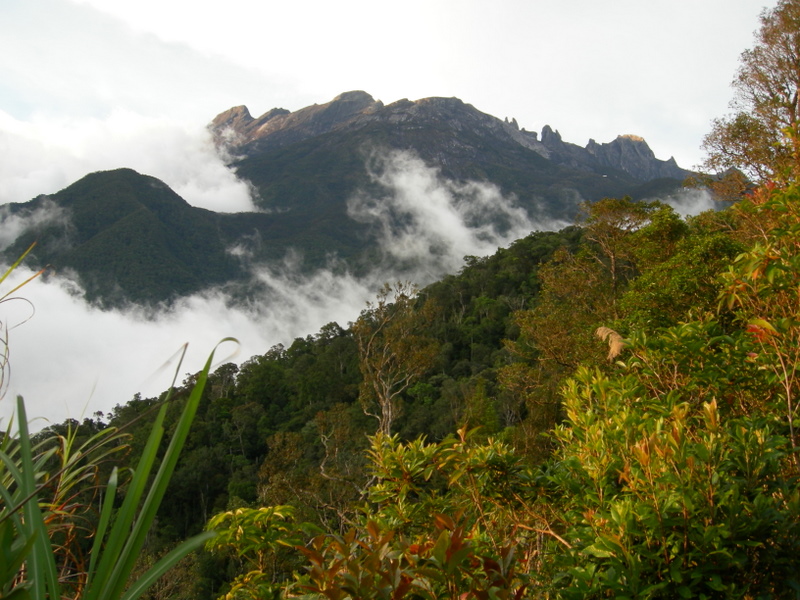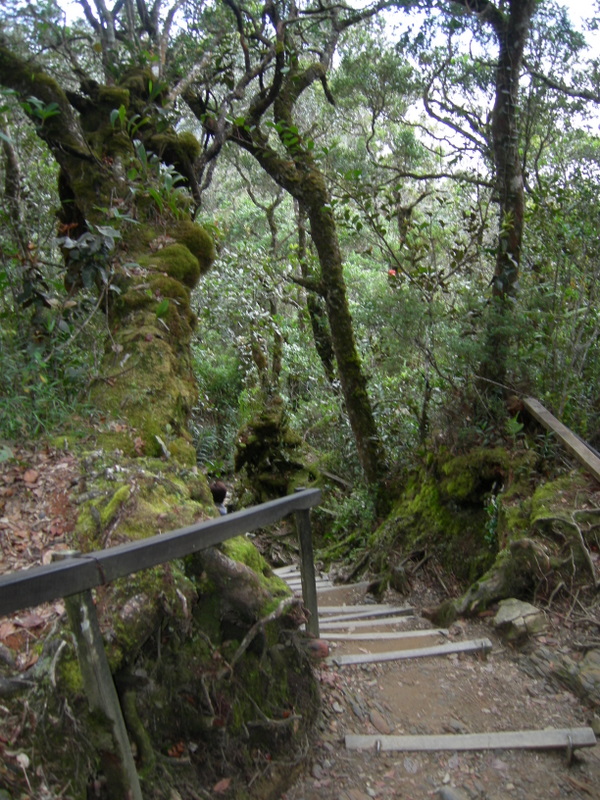 not too
often, I will admit, but there were some I could leave behind.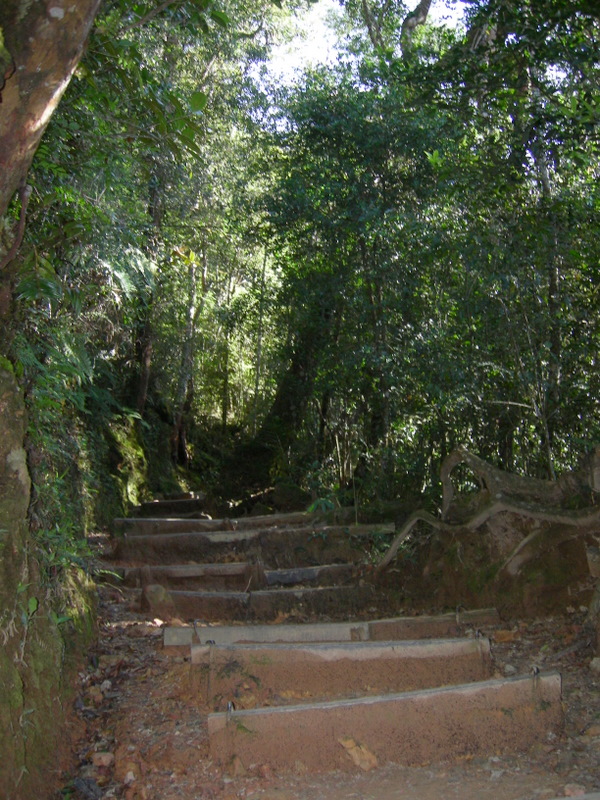 I first climbed Kinabalu back in the days before there were toilets on the way up, or those beautifully graded steps, or that restaurant at the hostel at the edge of the treeline, or those warmed rooms. Now that was the way to climb a mountain. (I love being smugly superior about the "good old days", and "When I was young…")
In some ways I enjoyed our "half-climb" more than the real climb I made 25 years ago (twice, although I didn't quite get to the summit of Low's Peak the second time around). This time we had time to admire the view, to poke around off-trail, to hunt for birds and pitcher plants…
I love this mountain. I love the way it never looks the same two minutes in a row. I love the way the clouds smoke away the trees like wildfire, only to snag on the anvil-claws of the rock. I love the way it dominates, a stark heap of granite snatching at the sky, all uncaring arrogance, without care for puny humankind scrambling up its slope like ants.
I am glad I had the opportunity to be one of those ants all over again, twenty-five years later. It was a privilege.