The Cape Range National Park has more than just the coast and the sea to offer visitors. There's also the gorges.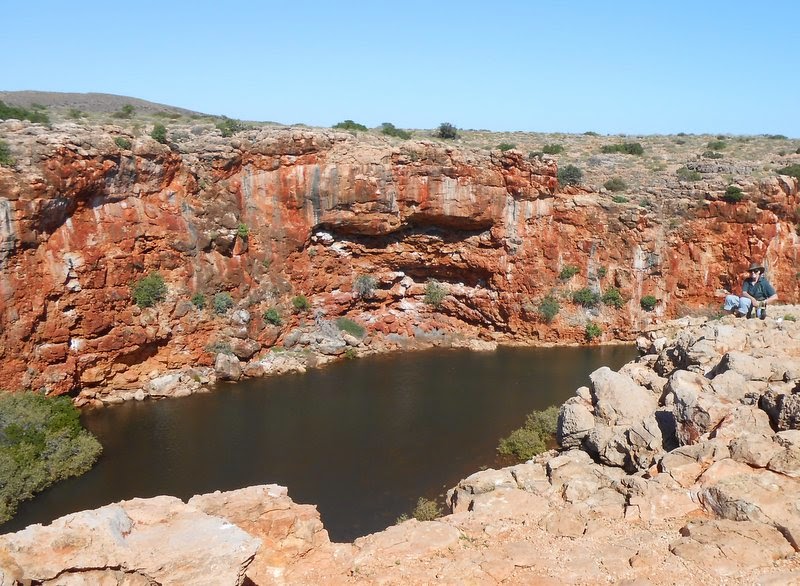 That's my sister middle right, to give an idea of scale. Ospreys were nesting in that gash in the rock (see next pix), the corellas were hiding in cliff face holes and a single Nankeen Ketrel drifted past…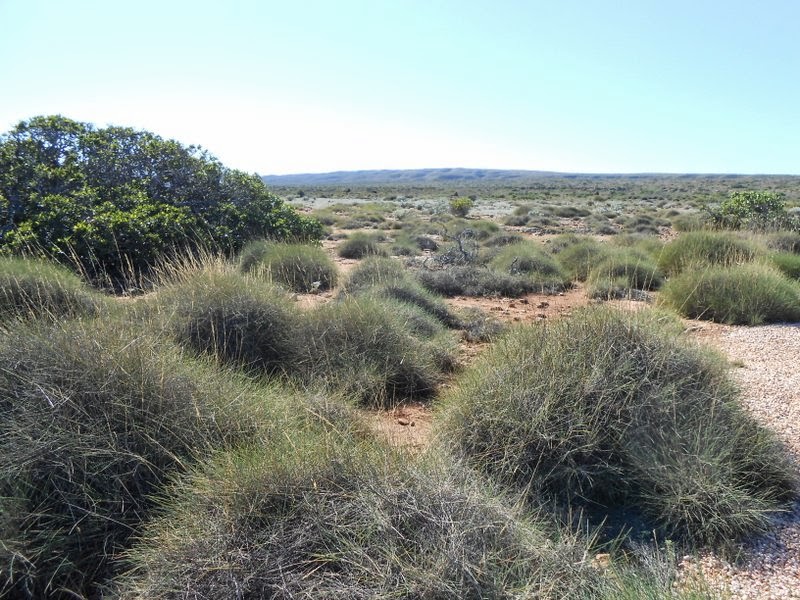 We are in the land of spinifex grass, and anthills …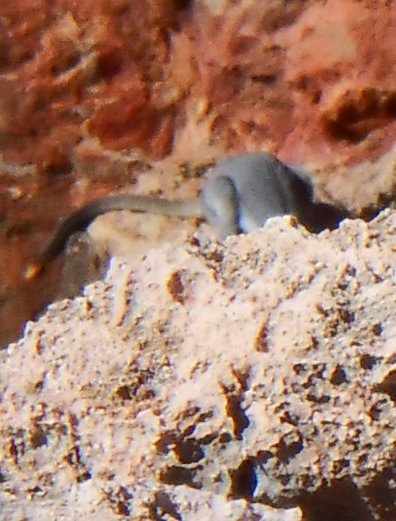 A riverboat edges its way up the gorge.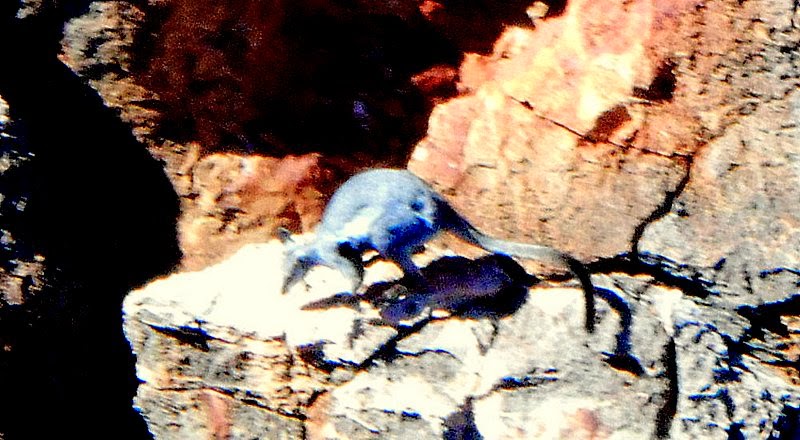 We were lucky to spot the Black-footed Rock Wallabies, very rare; this is one of the few places they are found. Unfortunately, although I had a great view through binoculars, the camera shot was difficult as they kept hopping around and disappearing…
Our exploration of Yardie Gorge ended with a picnic lunch at the beginning of the trail, where the lovely Crested Pigeons acted like town pigeons in a park…