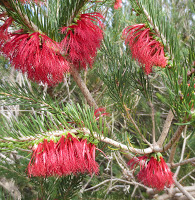 Years ago — actually, not so very many years –- when I was writing the second book of the Isles of Glory trilogy, Gilfeather, all of the copy editing and proofing was done on paper. Huge piles of paper being sent backwards and forwards between me and the publisher.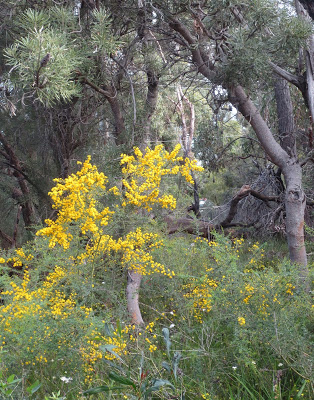 Wattles out in bloom
Any sensible writer immediately put the alterations from the two edits into her digital copy of the manuscript. And usually I was that sensible author. But alas, I've just discovered that with Gilfeather I was an idiot.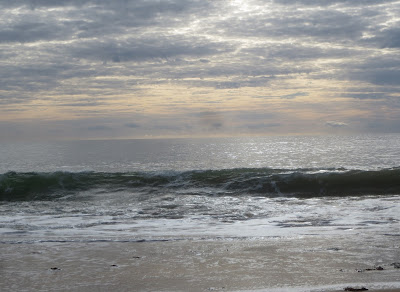 So, when I've come to issue Gilfeather as an e-book through FableCroft books, what do I find? A digital copy of Gilfeather that lacks the editing. I don't think there was any single page of the book that didn't need alterations. But how to do it? The paper copy of the edits has long since vanished.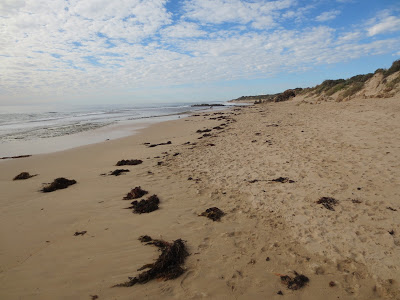 Eventually I decided that the easiest way was to get my computer to read aloud to me from the digital copy. While the computer was doing this, I followed the text in the paperback. Every time the two texts did not match up, I highlighted the section in the paperback. Then after each chapter, I inserted or changed the text in my digital copy accordingly.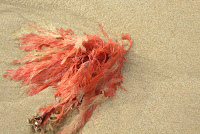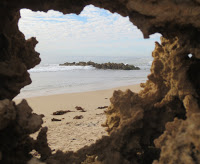 This has been very tedious, not to mention time-consuming process. The interesting thing has been how much of the book I had forgotten! I kept on finding bits and thinking to myself: "I don't remember writing this. Hey this is actually quite cool!" Anyway, next month Gilfeather will –- for the first time ever anywhere -– be out in e-book.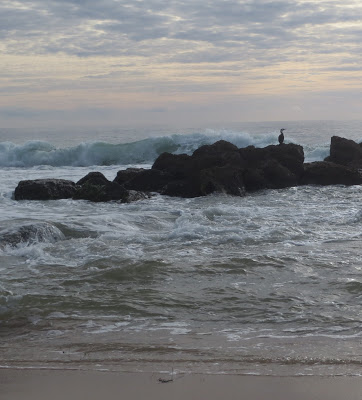 The book is set on islands and has a lot to do with beaches, seabirds and stuff like that, so I suppose it's appropriate that yesterday I took a walk to my nearest beach. In half an hour I can be walking on the fringes of the Indian Ocean. Beautiful, largely deserted stretches of sand in both directions.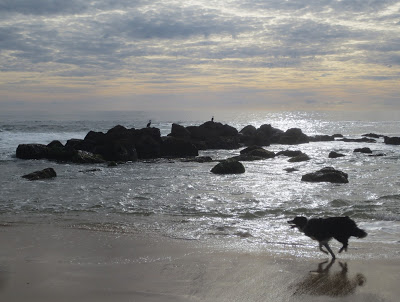 A Border Collie charges up and down with typical collie exuberance
And I think to myself how lucky I am.