One thing I love about this part of Australia is that winter is not terribly wintery. Flowers bloom, birds nest, and I do without double glazing and any heating whatsoever. Oh, ok, I do sling a hot water bottle into the bed.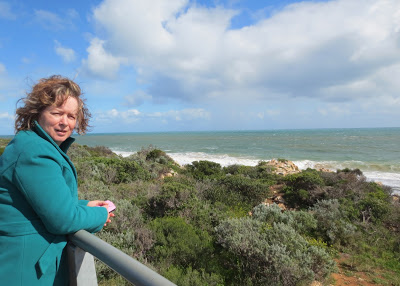 Friend Donna and I walk to the beach and then go for coffee & cake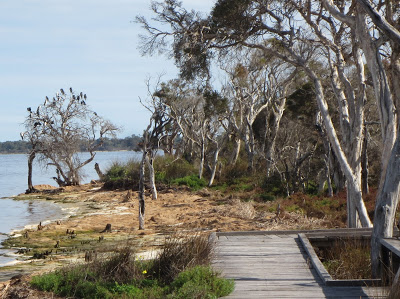 The cormorants decorate the trees along the estuary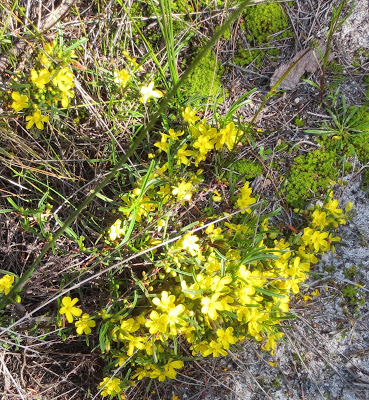 Wild flowers bloom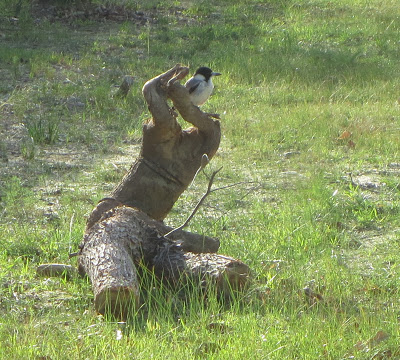 Even the butcherbird looks benign (he's not)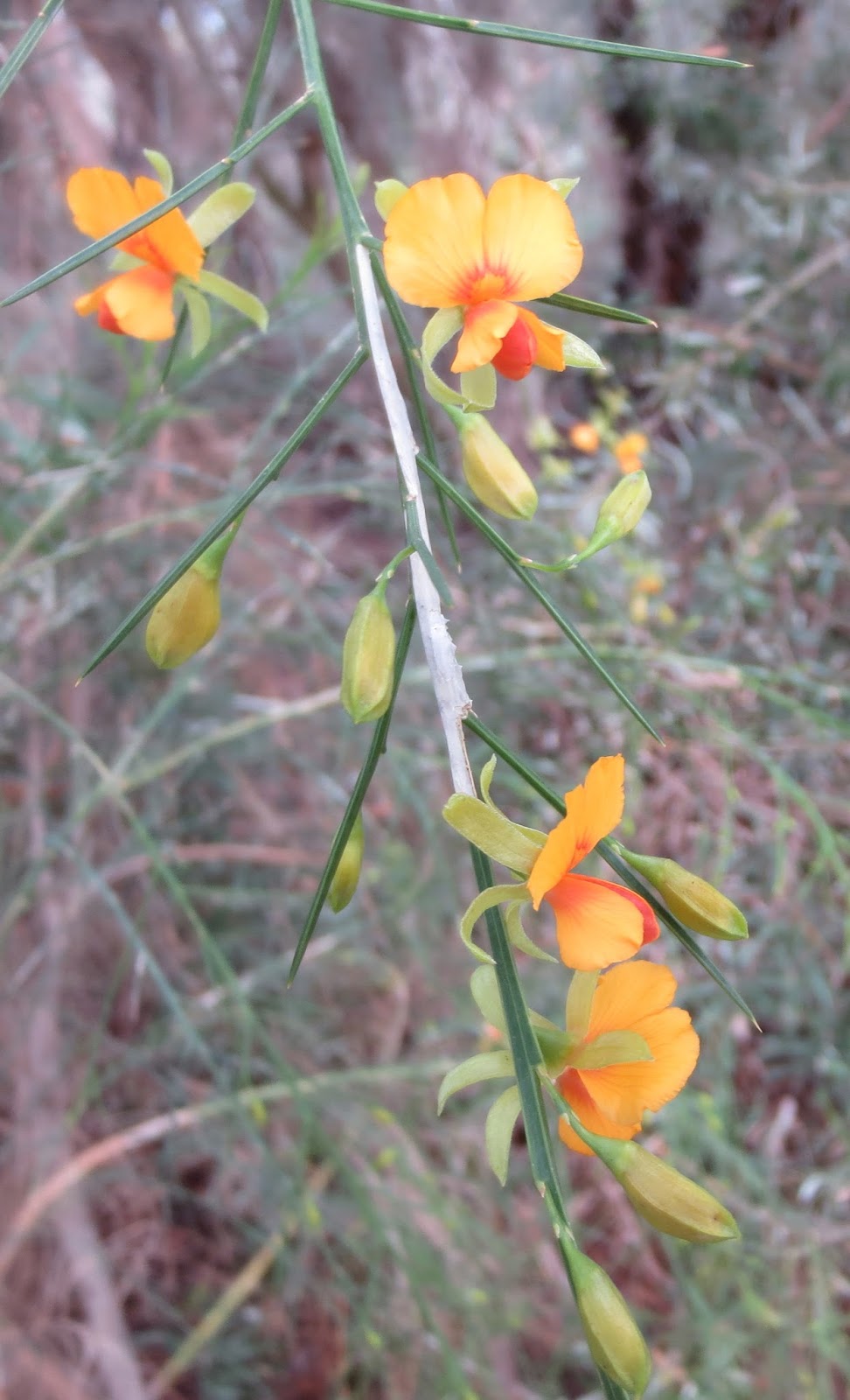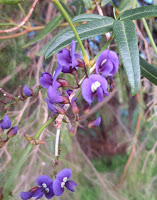 Pea flowers come in all colours
Sunsets are spectacular and so are the rainbows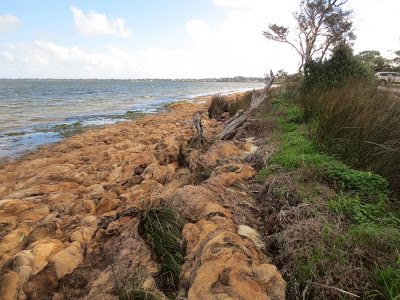 Winter storms dump seaweed along the estuary foreshore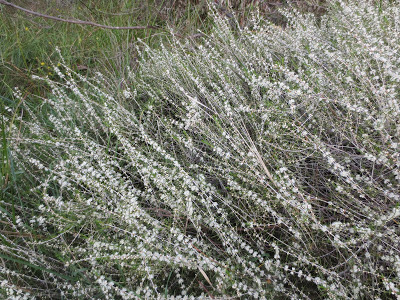 The blooms are saturated with perfumes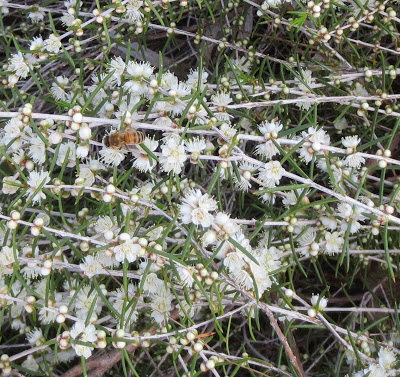 The bees are out in force
Fungi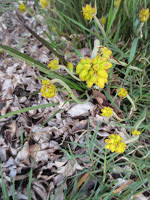 Buds…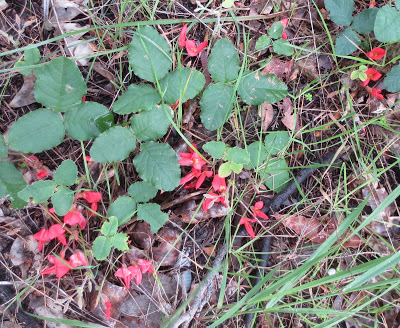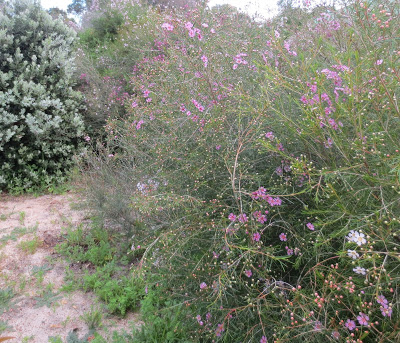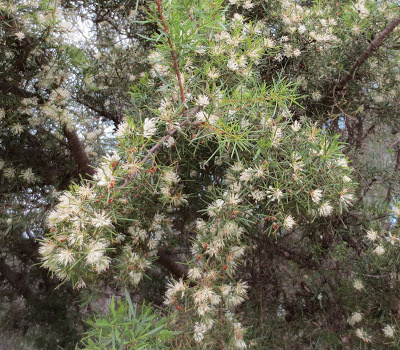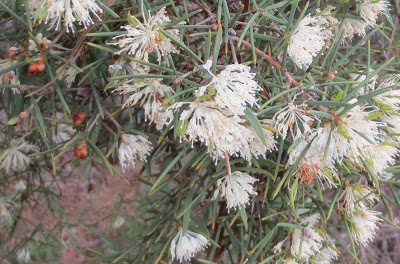 Oh, the perfume!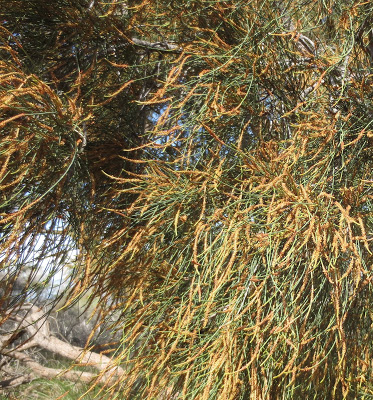 The male sheoak tree, covered in its brown flowers
The sheoak was buzzing so loudly as I walked by. The bees were so well camouflaged that they were invisible, so it sounded as the tree were singing…