We are staying in Kaisermuhlen, which is an area squeezed between the Donau (River Danube) and what we Australians would call a billabong that used to be part of the Danube, the Alte Donau.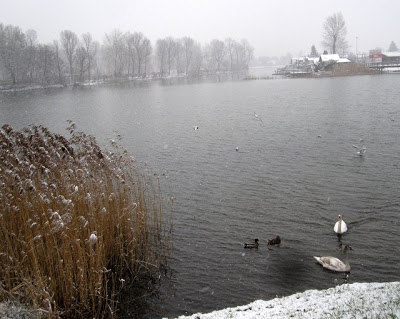 The ugliest modern belltower ever, for a lovely 19th century parish church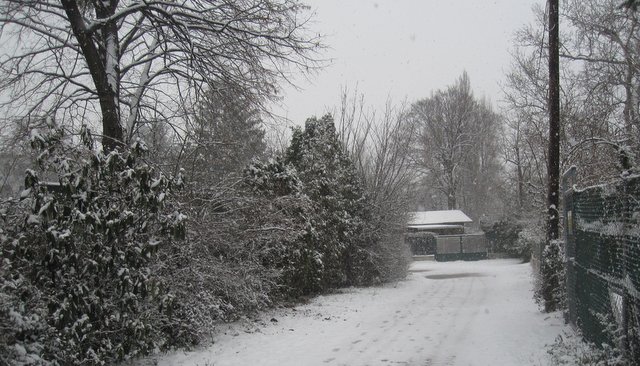 Kaisermuhlen in the snow…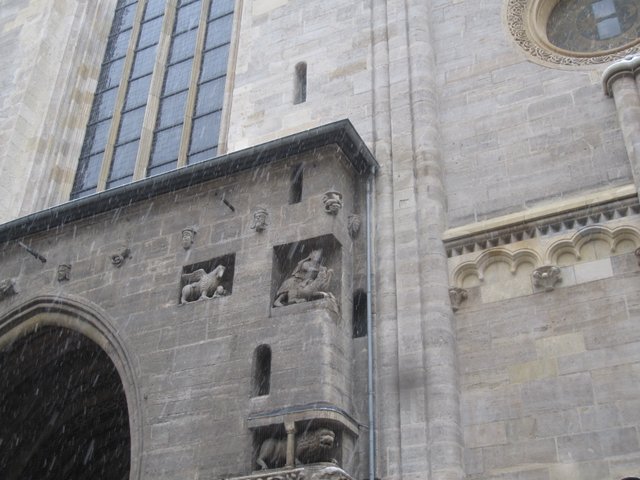 Part of the front of Stefansdom (Cathedral)in the main square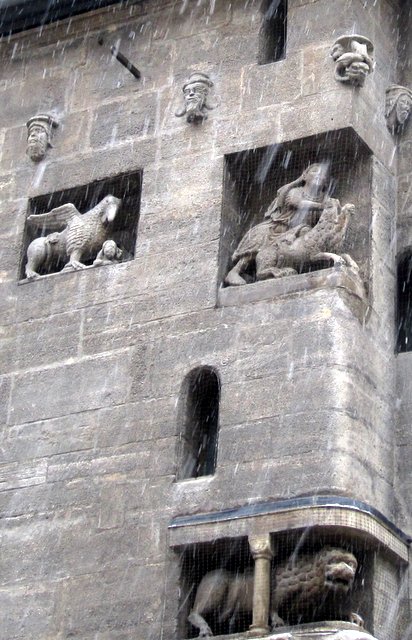 Enlarged portion (it was snowing…)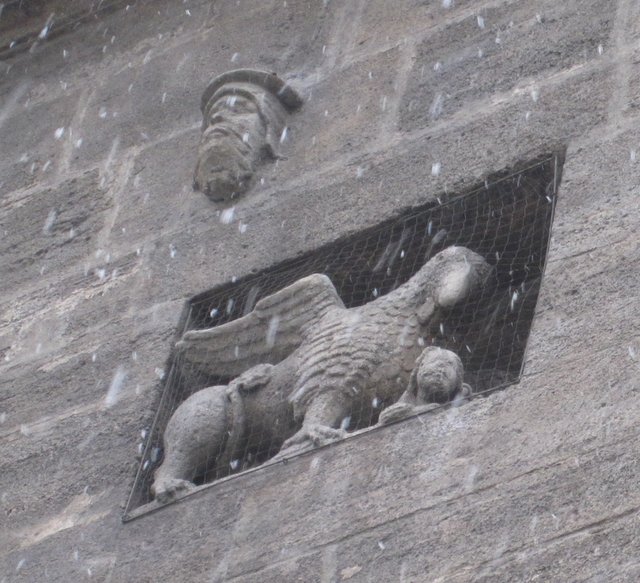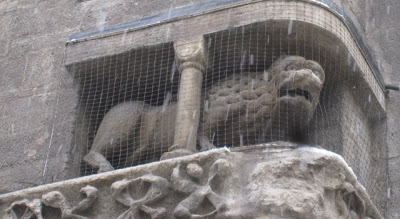 I feel so sorry for this lion, trapped forever behind the anti-bird wire…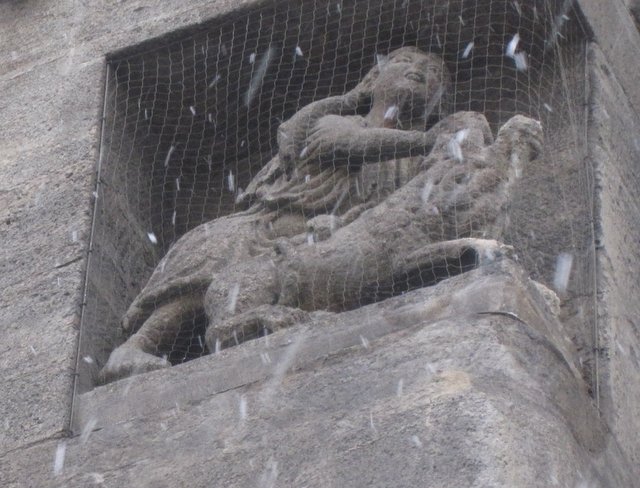 One statue is Samson fighting a griffon. Not sure if it's this one.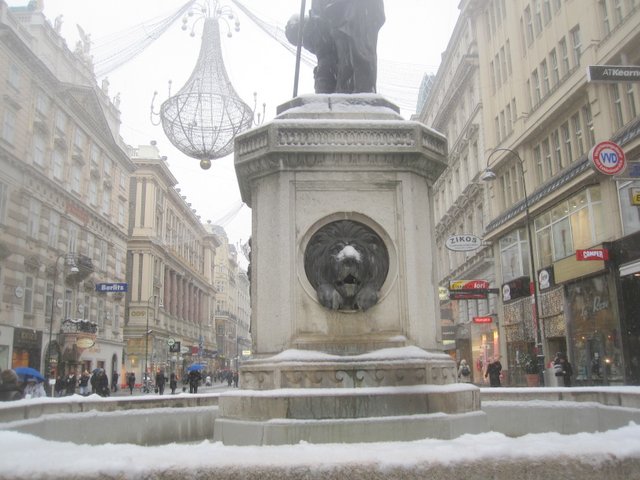 Here's the Graben fountain in the snow…
…with snow on the lion's nose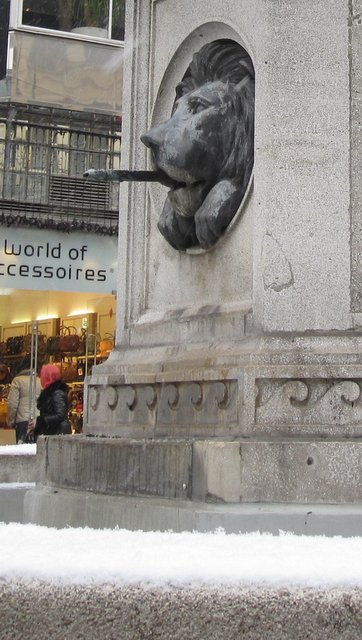 No, the lion is not smoking.That's the waterpipe.
Snow on umbrellas, a Fiaker and the Stubentor bus. I really am back in Vienna.