Over 1,200 kms from Perth.
The first thing you have to do here is trust me. I didn't do a thing to these photos. No auto contrast, no saturation of colours, no nothing. This is in the Kennedy Ranges, within the Temple Gorge Campground, Gascoyne. Run by park volunteers. One waterless uni-sex toilet, no showers, no water. No internet. No mobile coverage. No alternative accommodation within less than 200 kms or so. No shops.
Just quiet perfection. And colour.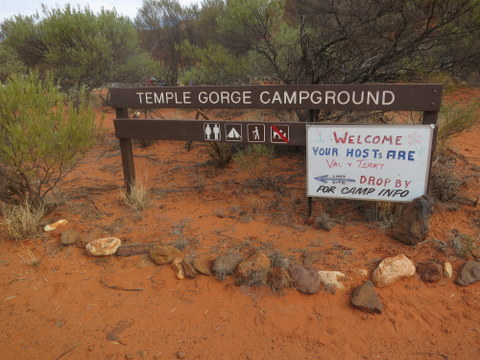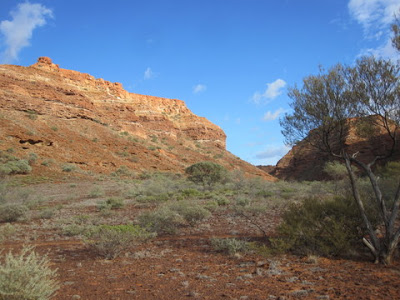 View from our caravan, dusk.
And another view, telescope pointing at a pair of Wedge-tailed Eagles perched on the range.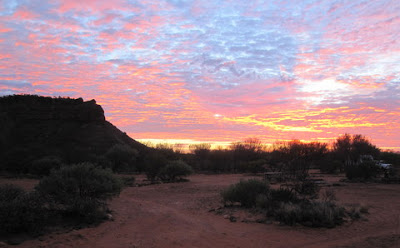 Campground at 7 p.m.
Our van at 7 a.m.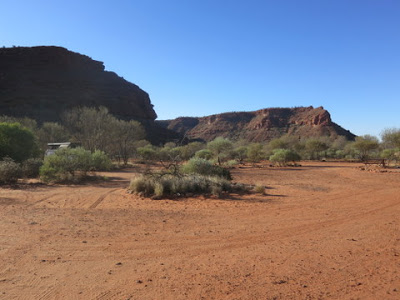 Late afternoon light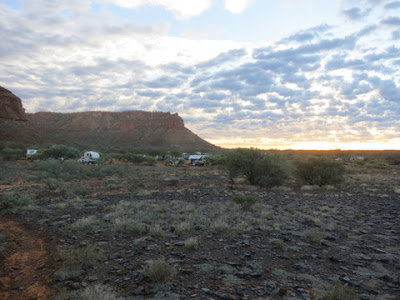 Evening light
Near the campground mid-afternoon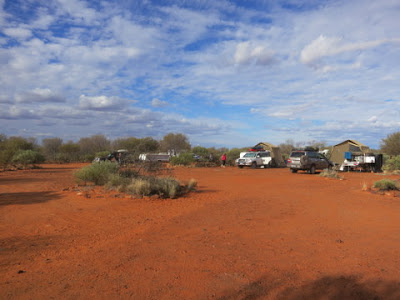 Campground at mid-afternoon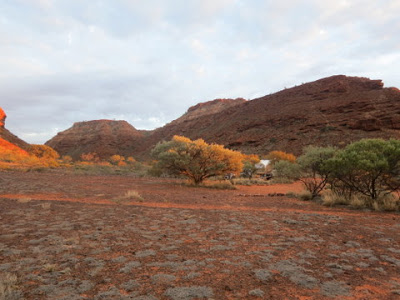 Campground at 7 a.m.