We left Carnarvon and headed towards the interior, with a brief stop at Rocky Pool (where there is permanent water) and Gascoyne Junction, where we stock up on diesel.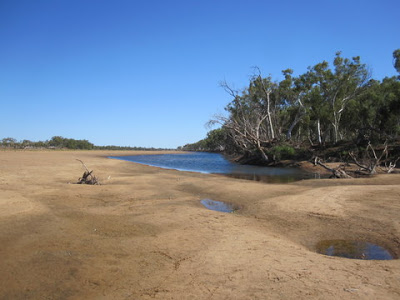 This is what the mighty Gascoyne River looks like for the best part of the year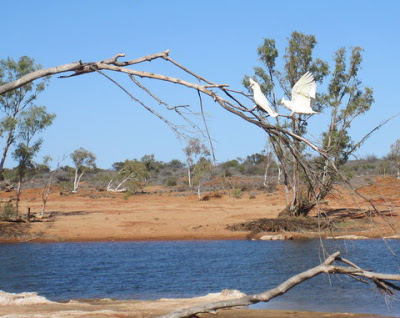 At Rocky Pool, the corellas make the most of the water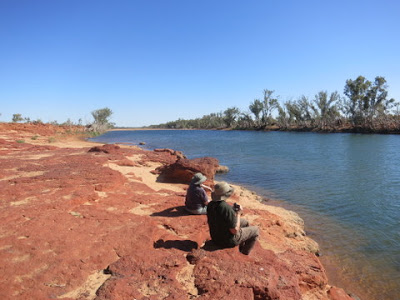 My sister and I enjoy the view…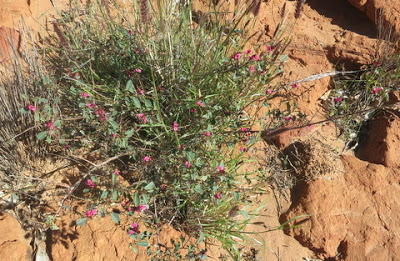 Being Australia, there are always colourful flowers in unlikely places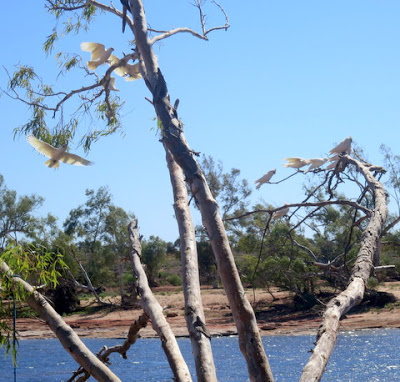 …and Corellas in every tree…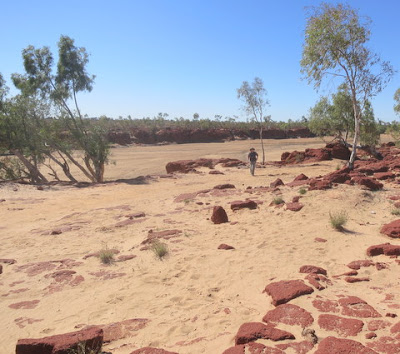 And the river often has no water at all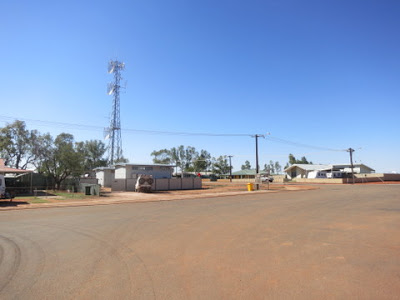 …or so much it washed away the town of Gascoyne Junction. It is being rebuilt. A little higher.
And the Junction marks the end of the bitumen, the last of the towns…