Eremophila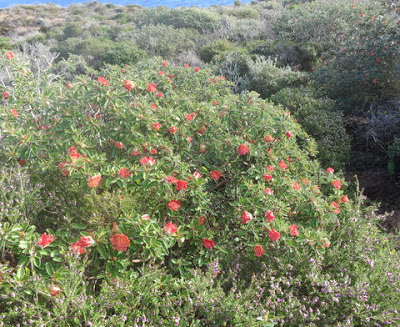 Murchison Rose
Detail of the plant above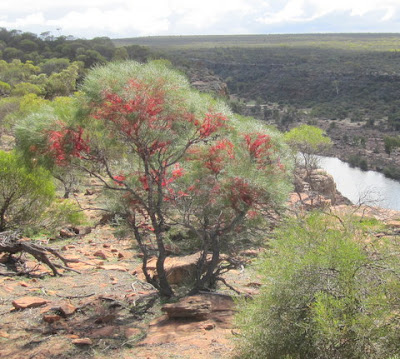 Birds'-beak Hakea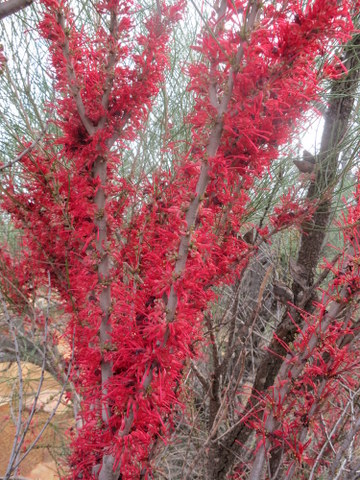 Detail of the flowers of the Hakea
And the animals:
The big reds around Kalbarri were sometimes brilliantly red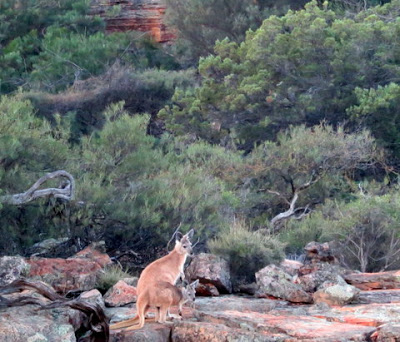 And the birds: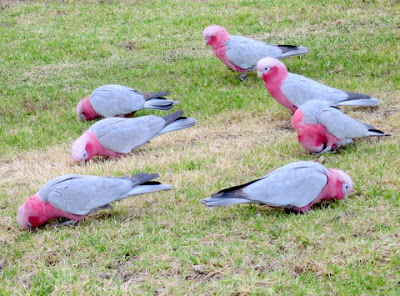 Where galahs mow the lawn for you…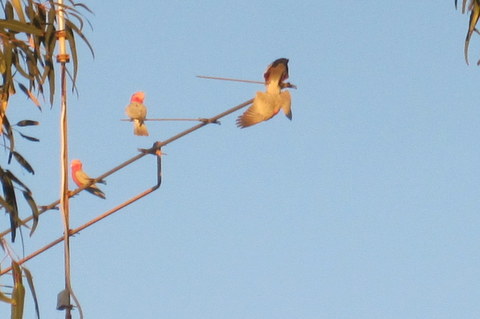 …or wreck your TV reception, just for FUN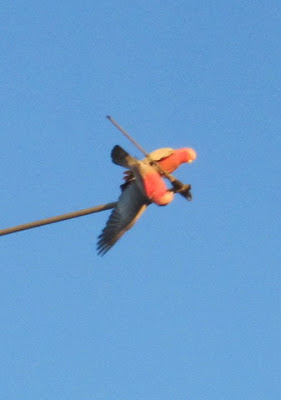 These two just spun round and round for the heck of it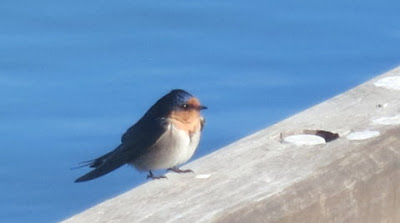 Welcome Swallow
Crested Terns and a Pelican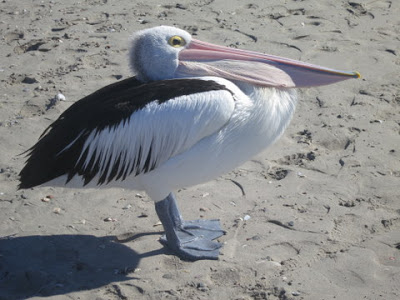 Total self-satisfaction of a well-fed bird
The birds of Kalbarri were great: the flocks of Galahs and Little Corellas ruled our caravan park, noisy both day and night. Pallid Cuckoos were everywhere, right down to the sea in the coastal scrub. Besides the Australian Raven and the Willy Wagtail, Black-faced Cuckoo-shrikes were the most common bird we saw roadside, all the way from outside Perth to Kalbarri…
In Kalbarri itself, there were so many seabirds and waterbirds, including gannets, the Osprey, four species of cormorants…and other interesting stuff like Blue-Breasted Wrens.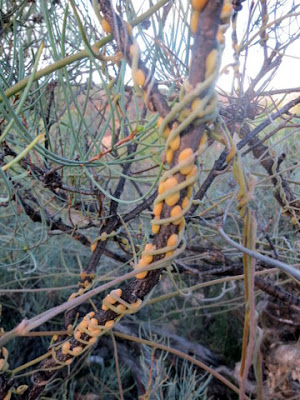 And if anyone knows what the hell this is, tell me…