What is this?
We have no idea. It was snapped in Perlis by my husband, and is about 2cm (less than an inch) across.
The scary thing was that it … moved. Yes, this heap of trash was alive. Sentient.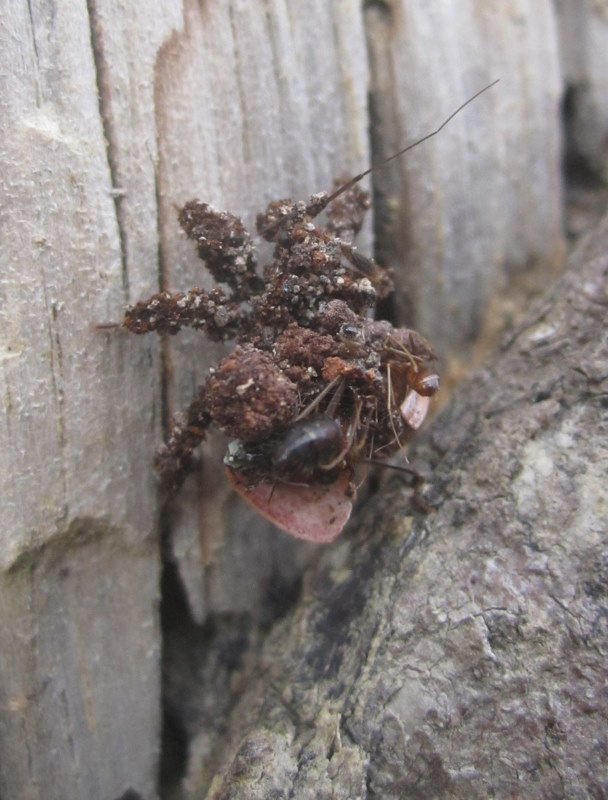 It appears to have legs.
And are those sticky-out things antennae beaming messages to a hovering spacecraft?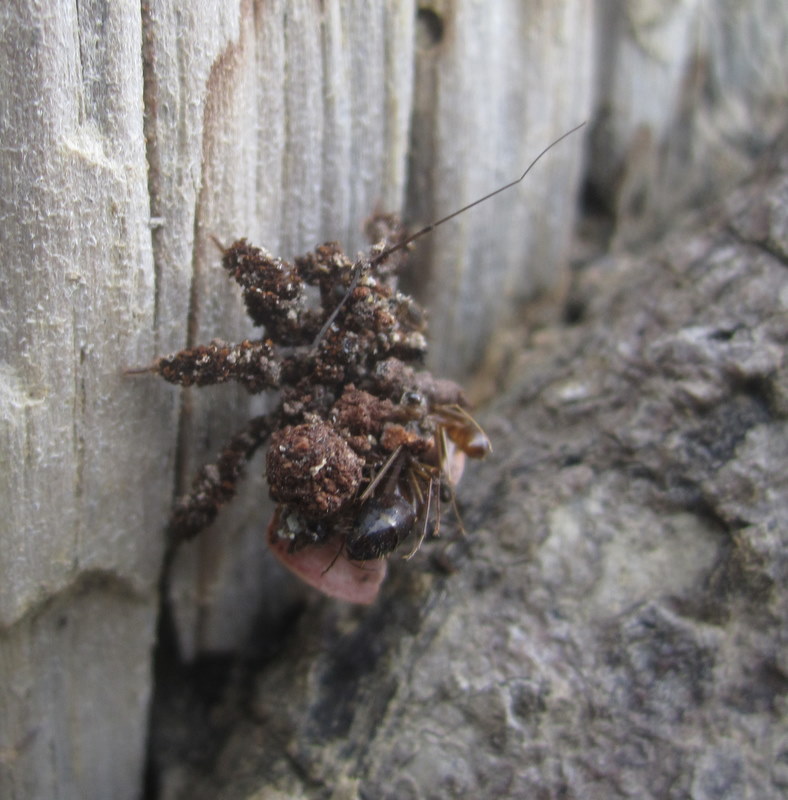 It also seems to be carrying several dead bodies around with it, possibly insects and snails…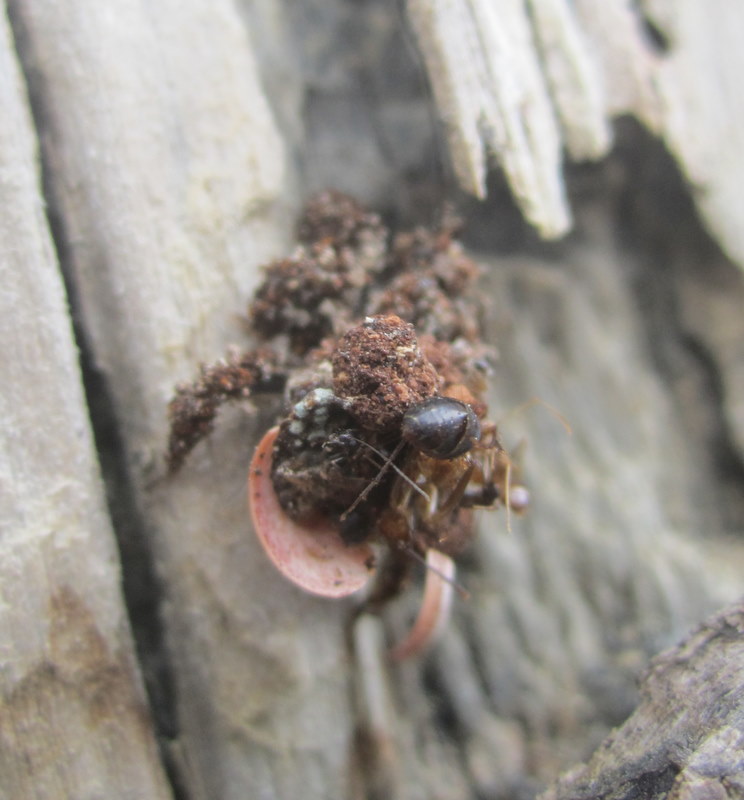 Is it a master of disguise? "Look, I'm just the local rubbish dump.." Is it perhaps some kind of street sweeper or trash collector on its daily rounds? Or a mortuary assistant collecting the dead?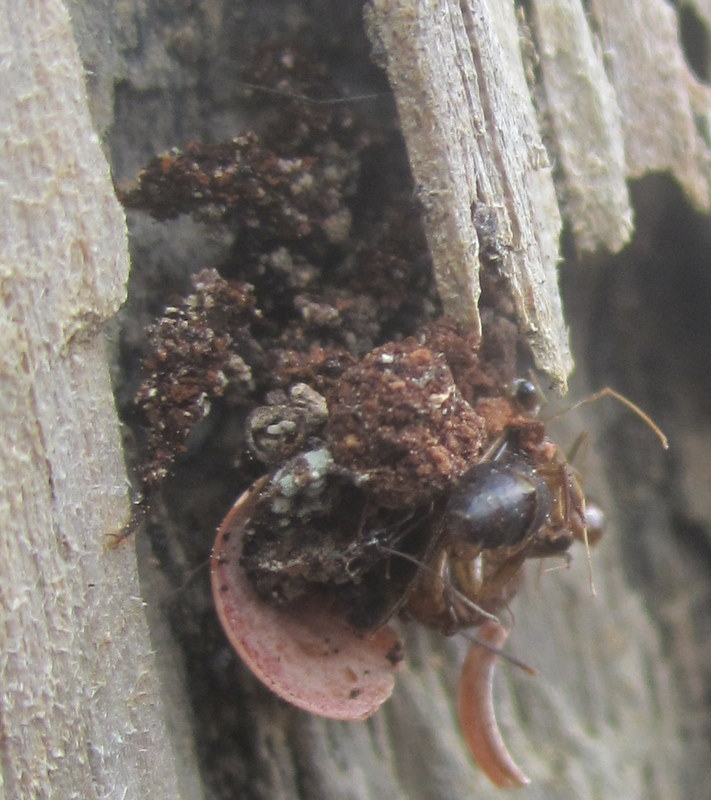 Spider? Land crab? Nanotechnology gone feral?
Click to enlarge.
I have no idea, but would appreciate opinions….
And the answer has come in from Budak in Singapore. Check out the comments.