I have several favourite resorts on Langkawi Island. It has a whole range, from glorious luxury (Datai Langkawi; The Andaman — where I once stayed while on a job!) to cheap backpackers.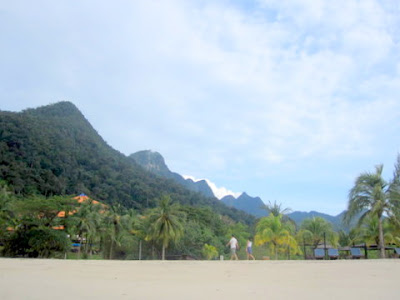 This time around we went for comfort and great surroundings, but not outrageously expensive. I like the Berjaya Beach Resort because they (like the Andaman and the Datai) pay a lot of attention to keeping the green surroundings and blending the resort into the greenery.
Some of the chalets are over the water, but these are not my favourites; I like the chalets tucked away among the trees. You get woken up by the birds, including hornbills, and can watch the wildlife on your verandah. At night, there are flying "lemurs" (actually colugos) and flying squirrels.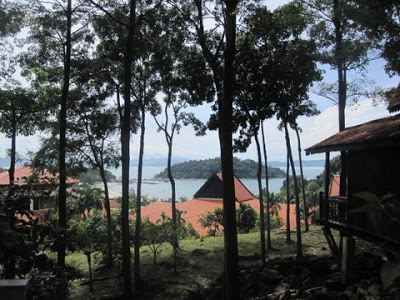 Of course, there are still the usual things like swimming pools and recliner chairs on the beach.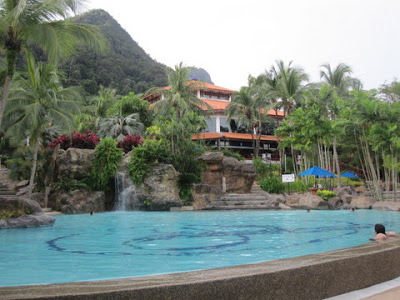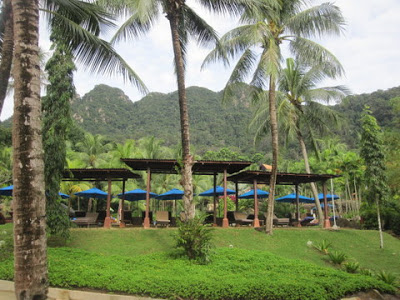 One of the restaurants, see below, I enjoyed at breakfast because just below was the playground of about fifteen grey bellied squirrels and a number of common mynas.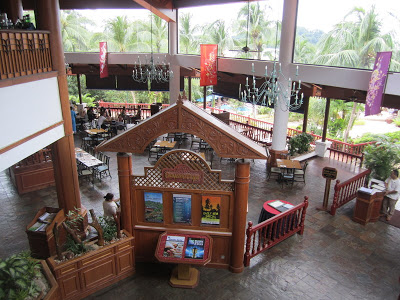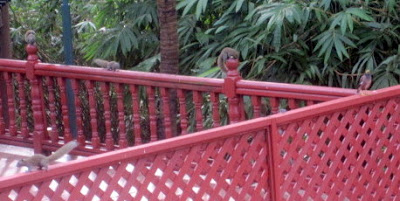 These squirrels were wrongly identified in the resort literature as Plantain Squirrels; they aren't. They are Grey-bellied. (I have both types in my garden.)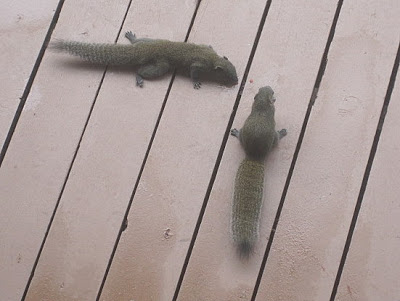 One other reason I like these "green" resorts is that they don't clean the beaches with tractors and mechanical scarifiers — it's done by hand, so crabs and other wildlife living beneath the sand is not disturbed. This means the herons and waders come to feed.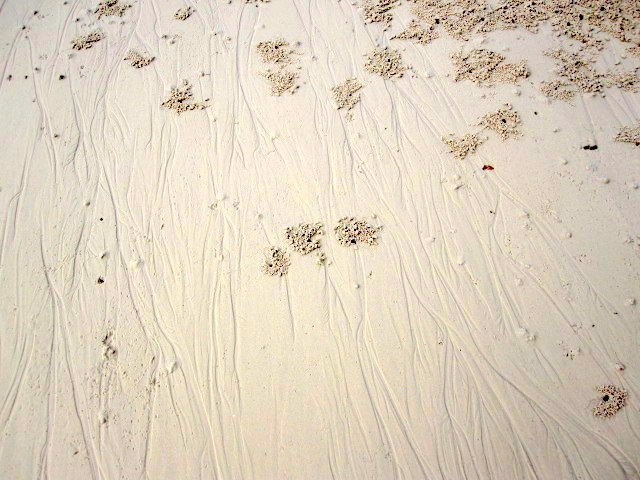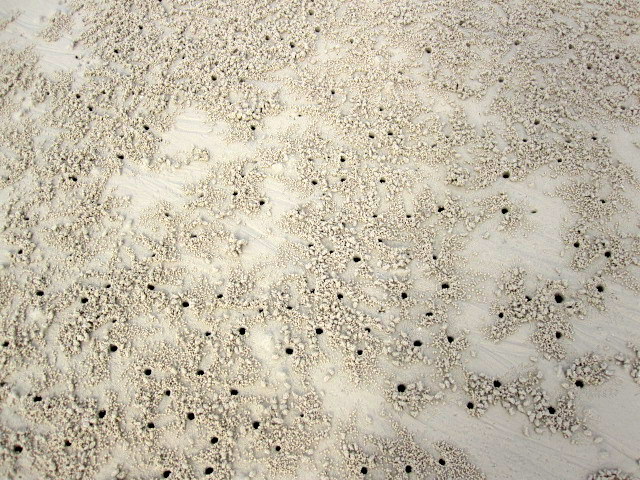 I remember walking out on to the beach in the early morning at The Andaman, and seeing the beach covered in tracks: monkeys, monitor lizards, otters, civets, leopard cat, herons, rodents, crabs and mud worms of all sizes. It was like a written history of what had happened during the night and at dawn, written in the sand.
A colugo taken at the resort on a previous visit. Remember these things fly. Well, to be more accurate, they glide…