Pattaya by night is a different place. And definitely not a place for kids, and yet…there were youngsters here. All these photos were taken in Walking Street.
I don't know whether to admire Thailand for being honest and open about their seamy side, or just sickened by what is the underside, I guess, of a great many cities in a great many countries. Is it better to be hypocritical like Kuala Lumpur? And hound women — or pretend they don't exist — when they try to earn a living this way? I don't know. I just know that I would like to be sure it was a choice of adults. I'd like to think they all had a choice.
I can tell you I didn't see too many truly happy faces, just plastered-on smiles that disappeared the instant the prospective customer did.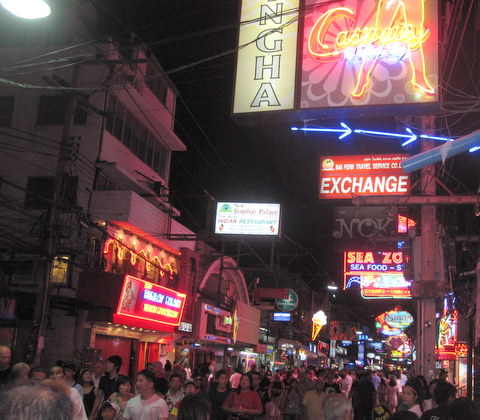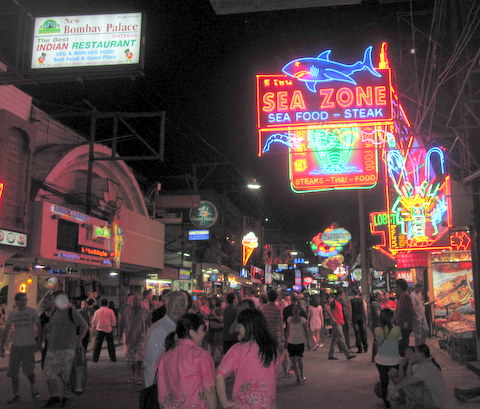 In between the girlie bars and the sex parlours, there are many legitimate businesses.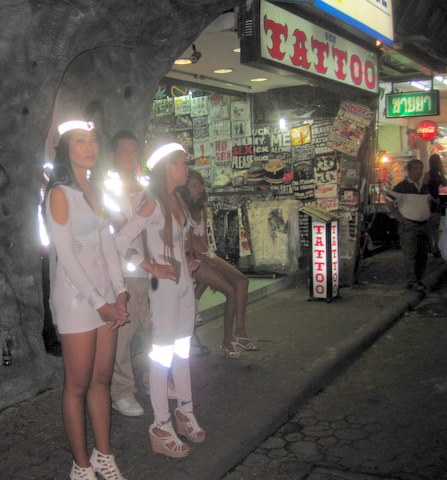 Even an art shop with an artist painting a portrait from a photo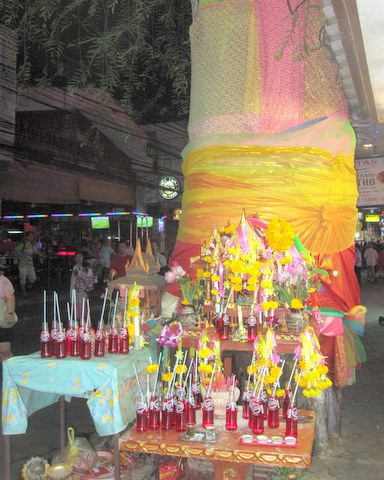 And a temple — with a wrapped up tree, and offereings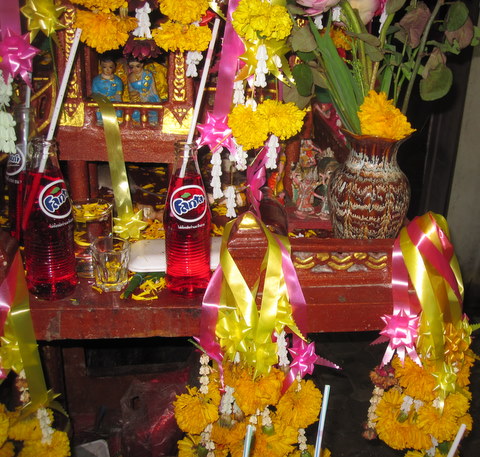 Here's a close up of the offerings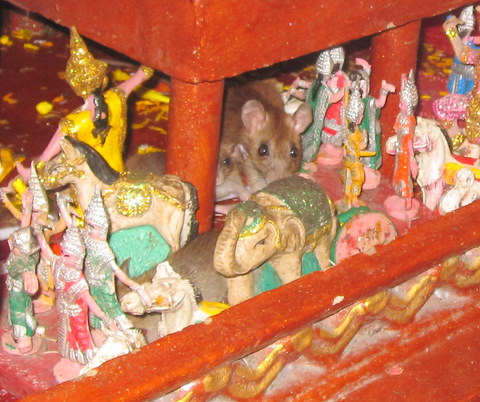 And here's a shot of the true beneficiaries of the offerings. Yep, those big eyes are alive…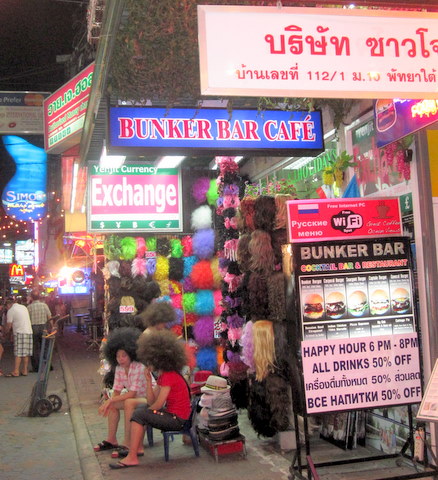 A wig shop outside a bar and an indication that many tourists are Russian speakers. So are some of the sex workers.