I am home now, but here's some more from Pattaya Beach, Thailand.
The first thing you have to understand about this town is that daytime Pattaya and nightime Pattaya are two different places. And this is Pattaya in the daytime — the beach.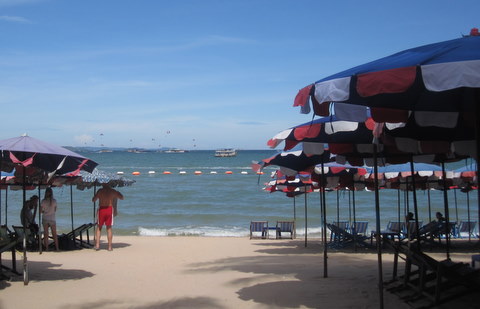 Lines of umbrellas and deckchairs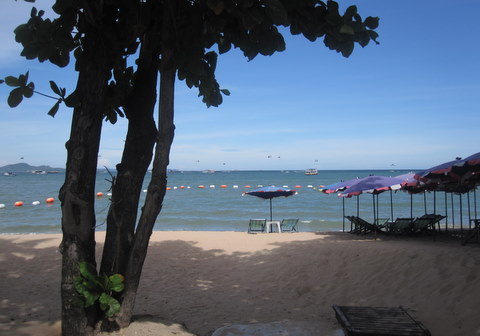 And boats, ready to take you out to the islands and the corals…or water scooters to zip around on
And paragliding — a cat's cradle of towlines and speedboats zipping this way and that
And yes, a quiet corner for the kids to play in the sand.
Pattaya