…and a few photos of grandson in Cambodia too.
It is sometimes heartbreaking: to see tots begging when they should be playing,
to see kids working when they should be in school.
My husband gives money to a Cambodian school project every month. He upped his donation after seeing Cambodia firsthand.
Here are some photos: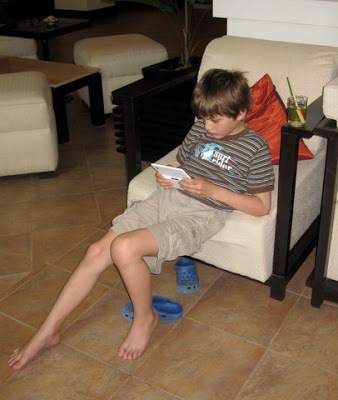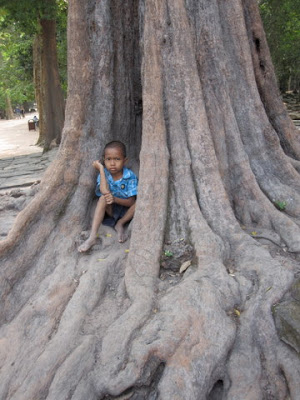 Grandson is looking through the postcards the girl is selling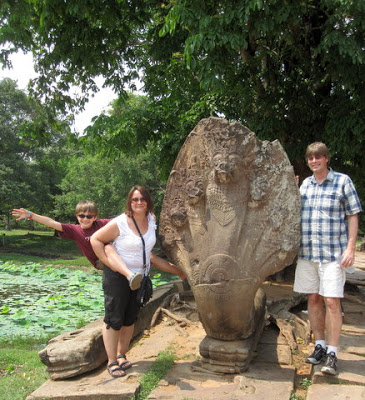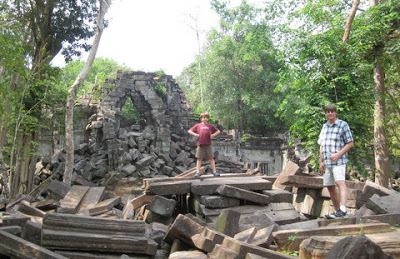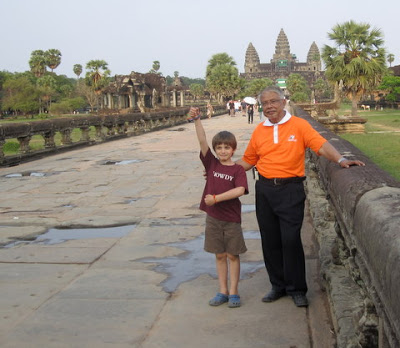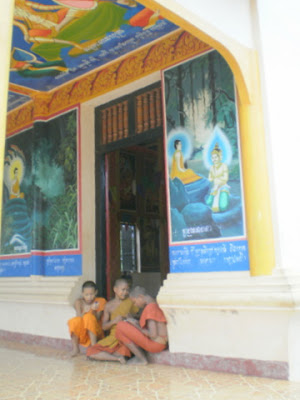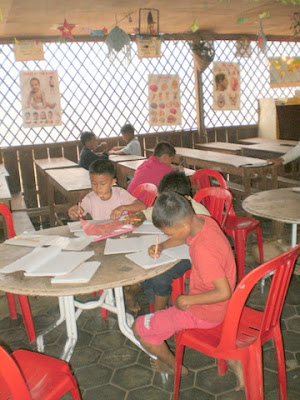 School in a craft workshop
Two boys showing off their skills at leather work for sale
Boys working at leathercraft
East meets west
Cuteness in a village
A water life
Kid in a tub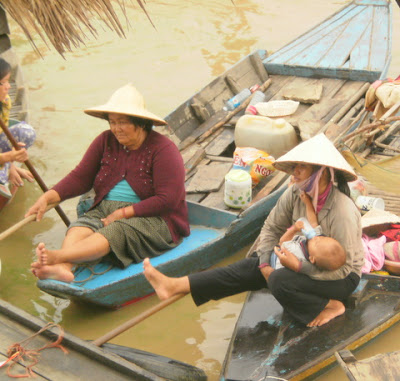 The baby above is being bottle fed when the parents have almost nothing. When the bottle fell in the muddy water of the lake – where raw sewerage goes straight into the water – the woman picked it up and stuck it right back into the baby's mouth.
working
Swinging in a liana: kids see the similarities, not the differences