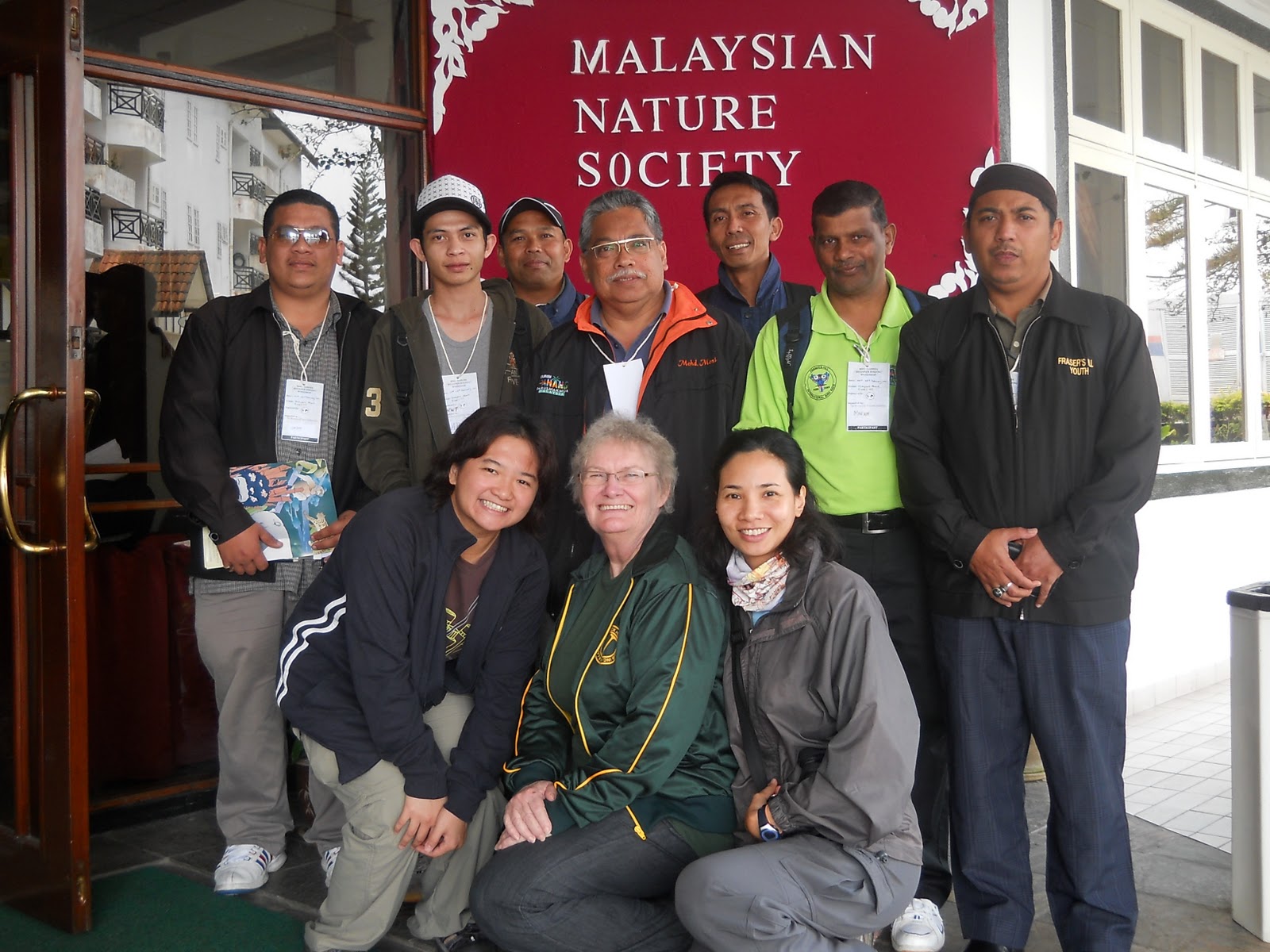 Photo: Me and my 2 fellow trainers and the participants after giving a training session up at Fraser's Hill for beginning birdwatching — as part of the tourism project I've been working on for the past three years.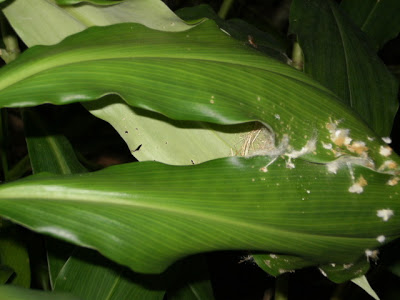 Watching the Tailorbird nest… you can see the inside lining in this shot. I don't go near it now, as the birds are taking it in turns to sit on the eggs.
The nest was really blown around in the wind during a thunderstorm yesterday – our trip switch was tripped twice by lightning in the space of an hour! – but the bird remains quite snug in its leafy cover.
In other news: husband returned from a weeklong trip to Christchurch New Zealand, escaping the earthquake by two days.
I have been doing the proofs for the Voyager first pages of Stormlord's Exile.
I had a pair of resident Oriental Honey Buzzards calling for almost half an hour as they circled the house. Possibly, they are nesting in the golf course that is not far over our back fence. And a cuckoo was going berserk in the garden this morning, so some of the small passerines should be watchful when they come to nest… Not absolutely sure what species the cuckoo was, but I think it might possibly be the Banded Bay. I have heard the Plaintive Cuckoo in our garden, but not for a long time.
Oh, and I saw a male Orange-headed Thrush up at Fraser's Hill, which was a nice sighting. Very attractive migrant.
And that's about it. Nothing really exciting. Sometimes life is best with the small pleasures and an absence of excitement and adventure.