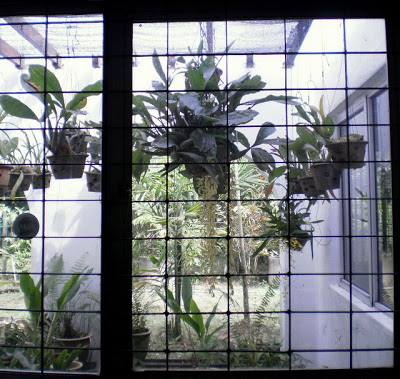 This is the view from our family room of the orchid shade house.

And in amongst the orchids closest to the window, there is a bulbul nest…and yes, those yellow dangling things are the heavily perfumed blossoms. So not only do I have flowers, I also have birds in the hanging pot!
Today I sent back to the proofs of "Stormlord's Exile". Tomorrow I am going to Fraser's Hill again to be one of the trainers for a session on birding.
The other piece of news I have is that it looks as if "The Masks of Yedron" will not be the next book I write after all. It will get written, just not yet… Such is the world of publishing. One never knows what is around the corner. And no, I can't say yet exactly what the next book is going to be, or when I'll be able to tell you.